Startups attaining quicker traction
Vietnam is becoming a rising tech hub in the region, with a growing number of startups pouring hundreds of millions of US dollars into the country, with a strong drive to innovation fuelled by new initiatives.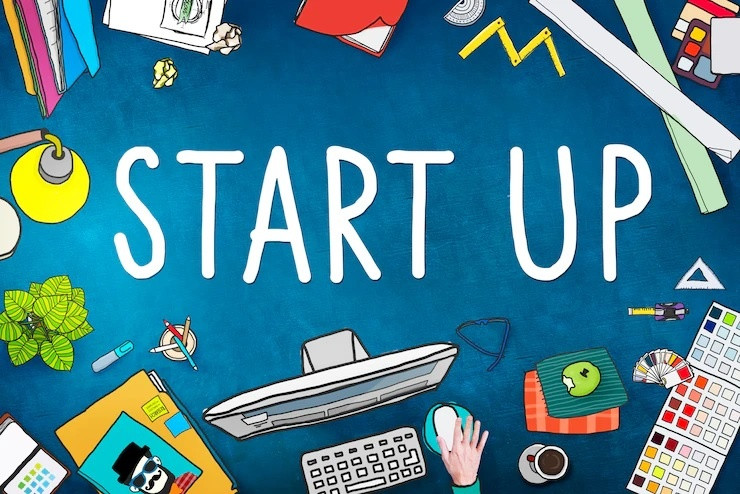 illustration photo, source: freepik
Statistics in the Vietnam Innovation & Tech Investment Report 2021, published by the National Innovation Centre (NIC) and Do Ventures last week, show that venture capital investments in Vietnam were at a record level of $1.4 billion last year, far transcending the $451 million reaped in 2020. The total deal count also rose significantly to 165 in 2021, up 57 per cent compared to 2020.
"Investor appetite has been accelerated by an increased interest in sectors that have benefited from the pandemic. Moreover, the ease of video conferencing has made travel restrictions no longer a barrier to the investment decision-making process," the report said.
The Vietnamese e-wallet MoMo made an impression in the last days of 2021 as it raised $200 million in a Series E funding led by the Japanese bank Mizuho with the participation of Ward Ferry, Goodwater Capital, and Kora Management. The deal contributed remarkably to the total venture capital investment in the country last year, as well as officially enabling MoMo to become a unicorn in Vietnam.
"We will use the capital to expand financial services to millions of micro-, small-, and medium-sized enterprise merchants across the country, and further invest in companies that could strengthen MoMo's ecosystem, as well as to enlarge its user base in tier 2 and 3 cities and rural areas," said MoMo's executive vice-chairman and co-CEO Nguyen Manh Cuong.
Besides MoMo, Sky Mavis, the developer of the play-to-earn blockchain game Axie Infinity, became the fourth unicorn in Vietnam, after VNG, VNLife, and MoMo.
"We strongly believe Sky Mavis will bring a lot of value and growth for the larger industry," said Changpeng Zhao, CEO of Binance, the world's largest cryptocurrency exchange, who led this funding round for Sky Mavis.
While VNG took 10 years to become a unicorn, VNLife 12 years, and MoMo 11 years, Sky Mavis needed only three years to achieve the same.
Le Hoang Uyen Vy, CEO at Do Ventures said, "This confirms the development speed of startups, as well as that the innovation ability of Vietnamese enterprises is improving. Their success doubles down on the country's growing status as a rising tech hub in the region. The future looks promising for Vietnam's tech scene as a dozen companies with valuations of over a few hundred million US dollars are in the wings to become unicorns in the coming years."
While payment and retail remained dominant in attracting venture financing, gaming rose to become the third-most funded sector. In 2021, upper deals exceeded $1.2 billion, a 255 per cent increase over the previous year, spread across 17 deals. While seed funding soared to a new high in both deal count and deal value, later-stage funding has returned to the pre-pandemic level with five mega deals made in payments, retail, and gaming.
"Given a solid pipeline of early-stage companies and the positive environment created by the Vietnamese government, the country's startup ecosystem is poised to enter a more mature stage," said Vy.
Investor confidence in the startup scene remains high. The total number of funds investing in Vietnamese startups climbed by 60 per cent, equally distributed among countries. Singapore was the most active investor in 2021, followed by US and Japanese investors who have gradually resumed their activities in Vietnam after a 2-year slowdown.
This has been strengthened by last week's signing ceremony between leading ventures and innovative businesses, including CyberAgent Capital and VIC Partners which are investing in prop-tech startup Reti, as well as Nextrans funding smart motorcycle startup Selex Motors.
Nguyen Hieu Linh, CEO of tech firm eWTP, said, "Within these broad areas, we expect to see a new wave of commercial businesses such as grocery models, direct-to-consumer brands, and quick commerce, along with financial solutions such as wealth management, consumer lending, and lending."
Cisco's latest Global Broadband Index reveals that Vietnamese workers value access to the internet more than ever before, as hybrid working continues to be the norm in 2022. Workers believe that universal access to fast and reliable Internet is critical to economic and societal growth, according to a global survey of almost 60,000 respondents across 30 markets about their home broadband access, quality, and usage.
The success of hybrid work hinges on the quality and availability of the internet. About 81 per cent of workers say broadband services need to dramatically improve to support this new way of working. Workers also demand not only speed but also a high level of reliability and quality. A similar proportion of respondents (83 per cent) say the reliability and quality of broadband connections are important to them.
Dependence on high-performance Internet access is underlined by the fact that over eight out of 10 (88 per cent) Vietnamese workers actively use their broadband at home for four hours or more each day. Meanwhile, three or more people use the internet at the same time in 80 per cent of Vietnamese households.
With 61 per cent of the country's workforce now relying on their home internet to work or run their own business, access to secure, reliable internet is more important than ever to ensure the smooth running of operations. This is especially critical for small- and medium-sized enterprises that do not have the same resources and IT infrastructure as larger enterprises.
Source: VIR