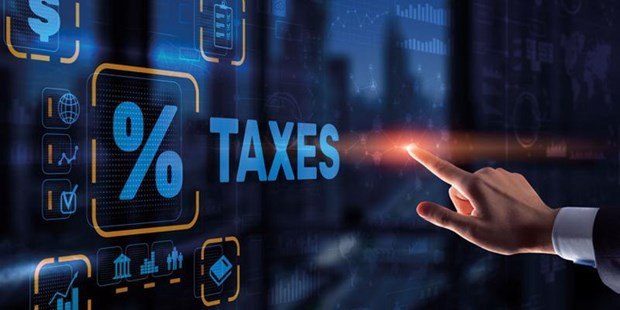 The domestic revenues to the State budget were 21.8% higher than the estimate, marking an annual increase of 9.9%. Meanwhile, those from crude oil and exports-imports rose by 74.3% and 32.7% year-on-year, respectively.
The higher-than-estimate budget collection was thanks to a 8.02% GDP growth and hikes of 19.8% in total retail, 7.8% in industrial production index, 10.6% in exports, 8.4% in imports, and trade surplus worth 11.2 billion USD. Rising prices of petrol and input materials also pushed up revenues from crude oil and exports-imports.
Several revenues were higher than the estimates, such as individual income taxes up 38.5%, housing and land use fees and taxes up 54.5%. The recovery of capital and collection of dividends and post-tax profits of the State Bank went up 17% thanks to recovering production and trade.
The taxation and customs sectors also built databases to trace frauds and collect more revenues from e-commerce and real estate transfer activities. So far, 42 foreign suppliers have filed tax declarations with a total paid tax of 3.44 trillion VND.
Revenues from lottery, State-owned, foreign-invested and non-State enterprises also exceeded estimates by between 14.3% and 21.5%.
Collection of environmental protection taxes was only 72% of the estimate, equivalent to 73.3% from the same period last year.
The total expenditure was estimated at 1.562 trillion VND, or 87.5% of the estimate, up 8.1% year-on-year.
Disbursement of development investment capital was 75.1% of the plan assigned by the Prime Minister. Twelve ministries and centrally-run agencies and 17 localities estimated their disbursement at over 80% of the plan while 17 ministries and centrally-run agencies and 7 localities reported disbursement below 50% of the target.
Last year, up to 214.7 trillion VND worth of Government bonds were issued, with an average maturity of 12.67 years and annual interest rates of 3.48%.
As of the end of 2022, public, Government and sovereign debts reached 38%, 34.7% and 36.8% of the country's GDP, respectively. The Government's direct debt obligations were 16.3% of the total State budget collection, within the scope permitted by the National Assembly.
According to the MoF, about 105.9 billion VND worth of taxes was for delayed payment last year, some 78.5% of the estimate./. VNA