VietNamNet Bridge – The house of a local family in Dong Van District, Ha Giang Province, has become an appealing destination for visitors to the mountainous province after it was used for the film of "Chuyen cua Pao" (The Story of Pao).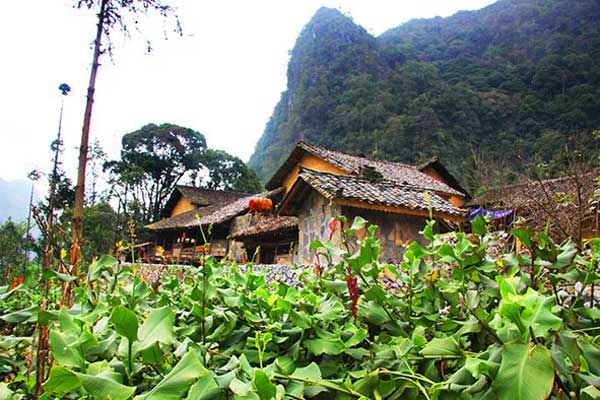 The house of Mua Sua Pao seen from outside. It was chosen for the background of the movie "The Sotry of Pao"
The nearly-seventy-old-year original building has been home to four generations. It originally belonged to a man named Mua Sua Pao. As Pao and his son died at the house in 1979 and 1980, his grandson, Mua Phai Tua, is the heir to the property.
In 2006, the house and Lung Cam Tren Village in Sung La Commune was chosen for the background of "The Story of Pao", which is about the life of a H'Mong girl named Pao starred by actress Do Hai Yen.
The film also tells movie lovers about beautiful love, life and human emotions as well as the rich culture and spiritual lives of the H'Mong ethnic minority people in Ha Giang Province. It won a Golden Kite Award in 2005 and was introduced at the Cannes International Film Festival in France in 2007.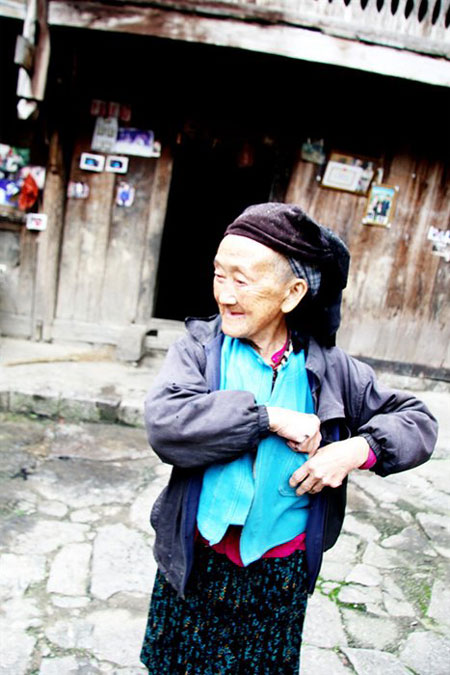 Muu Sinh Gia is now the housekeeper
The house is perched at a prime location in Lung Cam Tren Village, which is embellished by stone walls and distinctive houses and winding paths leading to flower gardens and orchards.
From afar, the house looks as beautiful as a painting. Bushes of wild but beautiful flowers in blossom on the right and an old leaning cherry blossom tree at the gate create a romantic scene for the house.
The house was made of a wooden frame and soil walls and has its roof covered with brown tiles. There are wooden ladders at its front for the owner and his guests to enter the main storey of the two-floor building. Three parts of the house curve a small stone-paved yard, which capture eyes of many visitors.
Tourists are warmly welcomed by the owner and his family members to discover the living room and bed rooms in the main compartment, warehouse and kitchen in the house. An old woman named Muu Sinh Gia, who is willing to take photos with tourists, is now the housekeeper.
On the walls are many photos of the families who used to live and are living at the house. In the warehouse and kitchen are a rice miller, soil stove and dried pumpkin and corn kept as the main food for the family. Beds are placed near a stove and covered with colorful wraps, giving visitors feelings of warmth when they visit the building on cold days.
People at the house still keep their daily activities as usual though it has become a tourist spot.
SGT