Strategic solutions for business growth post-COVID-19
COVID-19 has significantly affected the consumer behaviour of people of all socioeconomic groups in Vietnam. Now businesses looking for future growth and investment opportunities are urged to upskill or reskill in line with new trends and demands.
According to the Ministry of Finance, Vietnam has more than 700,000 firms, with over 600,000 private and 96 per cent being micro-, as well as small- or medium-sized enterprises (SMEs).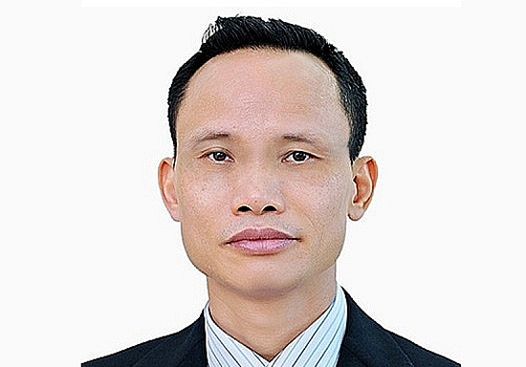 Dr. Can Van Luc FCPA (Aust.), chief economist for BIDV and president of the BIDV Training and Research Institute.
With an increasing number of customers going online to access goods and services, these SMEs need to prioritise equipping their leaders and employees with digital skills, says Dr. Can Van Luc FCPA (Aust.), chief economist for BIDV and president of the BIDV Training and Research Institute.
"Innovation skills also need to be enhanced," he says. "There is a need to be more creative, innovative, and to adapt to the new normal conditions, which are still very fluid."
Learnings in change management, smart data management, and new AI would also be valuable to companies and business leaders, Luc added.
While the Vietnamese government is currently strategising how to best equip its people for the digital economy, with the rise of robots and other changes in the next decade, robotisation and the automation of some processes like accounting, trade finance, and payments are already common, he says. "AI is also being used in the evaluation of customer credit worthiness before making a loan."
With computers slowly taking over more of what used to be human functions, finance professionals also need to broaden their view to include a wider array of advisory services that cannot be provided by a computer, said Luc.
"Soft skills are key to business growth. While computers can now do the IQ part of many jobs, people need to do the EQ – emotional intelligence. Customer service and experience is where businesses should focus their attention." 
Investment trends
Along with capitalising on changing consumer behaviours and the growth of digital and AI, SMEs have the opportunity to take advantage of some clear business trends, believes Dr Luc.
Many have already made changes that allowed them to survive COVID-19, when the nation's borders were virtually shut in March and a strict lockdown was enforced in April.
"For example, business leaders were more willing to accept someone working from home, they crafted business continuity plans, and reviewed and restructured their company, especially its organisational structure and the business lines facing difficulties. In addition to diversifying their products, some businesses diversified the supply chain and changed some sourcing."
A recent study by the International Finance Corporation shows that only 21 per cent of Vietnamese SMEs are linked with global supply chains. However, with more international interest in Vietnam, this figure is likely to increase.
"Because of the US-China trade war and post-COVID-19 supply chain diversification, a lot of firms are also relocating out of China and the ASEAN region has become of interest to foreign investors," explained Luc. "With investment shifting from China and Hong Kong to ASEAN, Vietnam, and India, investing in industrial real estate is one way to attract investment from foreign firms."
Business leaders would also do well to consider investing in some strong growth industries including sustainable energy, healthcare, and domestic tourism.
"While renewable energy now accounts for less than 10 per cent of energy use in Vietnam, the government wants to increase that proportion to about 30 per cent by 2030," sad Luc. "Green energy, such as solar energy and wind power, are booming here."
Healthcare is also a growth industry and, of course, e-commerce and digital platforms, including fintech. 
Upskilling for future success
While there is no doubt the decisive actions of the Vietnamese government minimised the effect of the pandemic on the economy, the initial 5 per cent growth target for 2020 by the prime minister has since been revised to 2-3 per cent.
Research by the BIDV team also shows that financial services were one of seven sectors moderately affected (a downturn of less than 10 per cent in trade value, output/profit, and stock market value) by the pandemic.
"We have not seen a very serious impact on the banking sector," said Luc, "but there might be some lag, and non-performing loans are increasing."
The institute found that eight of the country's economic sectors – including garment and textiles, food products, and accommodation, retail, tourism, transportation and logistics, education and training, and real estate – were severely affected (more than 20 per cent) by COVID-19.
However, Vietnam has witnessed good recovery, with domestic tourism, for example, on the rise and being considered a key factor in the suffering hospitality industry, as well as the economy as a whole. Clearly, for those with knowledge of the sector, this presents another opportunity.
For finance and accounting professionals, CPA Australia have been very adaptive in meeting members' needs in upskilling and there is a necessity for them to continue to be proactive, says Luc.
"Online seminars, workshops, and courses are important ways to assist in enhancing the knowledge business leaders and employees need now and in the future."
A CPA Australia designation can enhance new knowledge in an economic climate of uncertainty, provide members with more confidence in a globally-integrated market, and offer access to benefits such as networking, he added.
It can also help equip finance and accounting professionals with the innovative and creative skills that are significant in the ongoing digitalisation, data analytical skills that are highly needed in this intellectual arena, and adaptive and change management skills. 
Solutions for success
Now, more than ever, businesses need to adapt to changing market demands and conditions. Upskilling staff and teams is the answer to moving towards future success.
CPA Australia's professionals work closely with corporations to identify the team's strengths and capability gaps, so high-quality and budget-friendly solutions, delivered by world-leading experts can be provided at a time and place that suits the corporation.
CPA Australia are a new short-form of certification based on soft skills, technical skills, public practice, or a combination for the individual requirements of any team. The courses cover the most in-demand business and finance skills, and are flexible, relevant.
The provides the expertise today to create the strategic business leaders of tomorrow. For information about becoming a CPA Australia member, teams can attend an upcoming or contact the team in to arrange a bespoke session for their organisation.  VIR 

Many enterprises are now mapping out short-term business strategies of up to three years, given growing global uncertainties.

Low interest rates could open up new opportunities for investors to take advantage of the cheap capital to buy shares and acquire new assets via M&A deals.