Stronger FDI inflows expected this year
Despite enduring the long-term impact of the COVID-19 pandemic, Vietnam still managed to attract a large amount of foreign direct investment (FDI) in 2022, with the outlook forecast to be optimistic moving into 2023.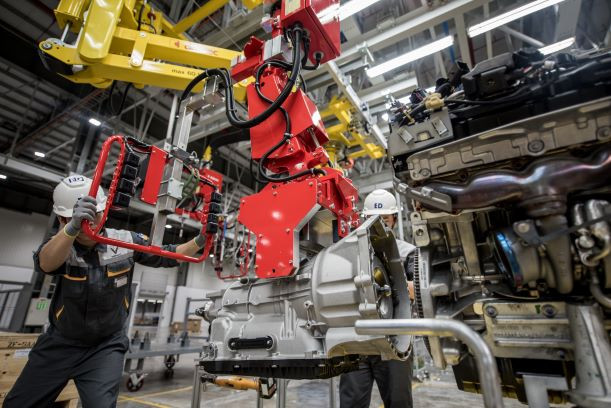 Registered FDI capital down, disbursed capital up
Statistics unveiled by the Foreign Investment Agency (FIA) under the Ministry of Planning and Investment indicate that registered FDI capital into the Vietnamese economy fell slightly, while disbursed FDI capital surged considerably in 2022.
The country attracted approximately US$27.72 billion in FDI last year, equivalent to 89% of the figure recorded in the previous year.
However, the disbursement of FDI stood at an estimated US$22.4 billion, up 13.5% year on year, making it the highest amount recorded over the past five years. It also indicates a positive sign that businesses are gradually recovering from the COVID-19 pandemic by maintaining and expanding production.
Among the 108 countries and territories pouring capital into Vietnam last year, Singapore ranked first with US$6.46 billion, followed by the Republic of Korea (US$4.88 billion) and Japan (US$4.78 billion).
Vietnam eyes quality FDI inflows
Many large firms have shown a keen interest in making investments in the Vietnamese market which is considering options to welcome large-scale FDI into economic and industrial parks.
Nguyen Anh Tuan, deputy director of the Foreign Investment Agency, attributed the ongoing trend to Vietnamese advantages in terms of human resources and the domestic market, coupled with its determination to improve the local investment and business environment.
The country maintains political and macroeconomic stability with a market of nearly 100 million consumers. In addition, the investment and business environment is increasingly improved and international integration is extensive. As a result, Vietnam boasts many advantageous conditions for investors seeking to reduce moving costs and stably connect with the global supply chain, Tuan explained.
Do Nhat Hoang, director of the Foreign Investment Agency, said that foreign financiers consider Vietnam to be a safe investment destination, expressing their confidence in the business investment environment as it continues to grow.
Global technology and electronics giants have seen shifting supply chains and have moved to diversify production lines to Vietnam. The investment expansion announcements made by Samsung, LG, Foxconn, and Lego can therefore be seen as evidence of the unrelenting appeal of the Vietnamese market.
With this level of FDI inflow, domestic enterprises have the opportunity to participate deeply in the global supply chain. In addition, Vietnam has the chance to catch up with the trend of shifting the global production chain in a bid to attract foreign investors in the manufacturing, processing, and electronics industries.
To anticipate this FDI wave, ministries, sectors, and localities are required to be well prepared with regards to land, human resources, and infrastructure, whilst continuing to improve the local business investment environment.
Dau Anh Tuan, deputy general secretary of the Vietnam Chamber of Commerce and Industry (VCCI), stressed that there remains an urgent need for a filter in FDI attraction in order to draw quality projects. To gradually realise this, VCCI, with the support of the UN Development Programme (UNDP), has developed a screening tool specifically for FDI projects.
The tool includes mandatory assessments on whether the project fully complies with investment laws in the country; mandatory assessments of potential economic, social, and environmental risks; and criteria based on international best practices and responsible business practices.
Source: VOV