Nguyen Ngoc Dong, Deputy Minister of Transport, talked about how Vietnam can learn from neighbouring nations so as to realise this goal.
The Fourth Industrial Revolution is making a significant impact on sectors, including transport. Experience from other countries proves that smart transport is an inevitable trend and an effective solution to deal with traffic jams and to sustainably develop infrastructure. What are the solutions and policies to develop a smart transport system?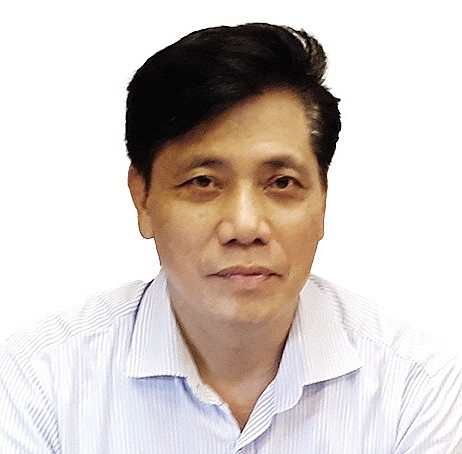 Nguyen Ngoc Dong, Deputy Minister of Transport
To grasp the opportunities and benefit from Industry 4.0, the Ministry of Transport (MoT) has planned to develop this in Vietnam's transport development strategy and the strategy to develop technology application in the transport sector, both with a vision towards 2030.
The MoT has also been studying and piloting smart transport systems. For example, we approved establishment of the Steering Committee for Smart Transport Development in management and operation of expressways, and deployment of a master plan on promoting sci-tech application in management of construction quality, operation, and maintenance of transport infrastructure for 2013-2020.
With the development of expressways, the MoT has planned to develop an intelligent transportation system (ITS) in management and operation of expressways. Accordingly, it plans to build smart traffic operation centres across all regions. Thus far, a traffic operation centre has been built for the south, which also monitors the Ho Chi Minh City-Trung Luong Expressway. Some expressways are invested with ITS and are proving efficient, including the Ho Chi Minh City-Long Thanh-Dau Giay, Ho Chi Minh City– Trung, Hanoi-Haiphong, and Cau Gie-Ninh Binh.
To promote technology application to reduce costs and increase transparency, the MoT is also deploying non-stop automatic electronic toll collection, with the first stage being implemented on National Highway 1 and the Ho Chi Minh Highway running through the Central Highlands region, with the second phase being deployed nationwide. As planned, by end-2020, traditional toll collections will be replaced with non-stop automatic electronic collections at all toll plazas along build-operate-transfer (BOT) road projects.
Especially, the ministry is fast-tracking completion of a master plan on increasing capacity of the transport sector to more actively join Industry 4.0, which is expected to enhance research and application of advanced technologies such as the Internet of Things, big data, AI, nanotechnology, and automation in the sector's management and operations.
What can Vietnam learn from other countries in development of intelligent transportation in a sustainable manner?
By studying the models and directly working with successful nations such as Japan, South Korea, Singapore, and China, we can learn several lessons. The first is that building national ITS architecture is a foundation for construction and development of intelligent transportation. At present, good ITS architecture is being built and made available by international organisations, including those from the US, Japan, and the EU. Thus, Vietnam can take the relevant approach.
Other lessons include applying ISO recommendations about the list of service groups and users, and implementing supporting activities at the same time when developing national ITS architecture. The foundation for successful application of ITS is developing these activities – a common data model; building communication standards; using communication infrastructure for general purposes; and promoting standardisation.
Lessons from other countries also prove that Vietnam needs to have a unit specialising in ITS state management which connects ministries and agencies, raises funding, and monitors resources for intelligent transportation development.
Transport plays an extremely important role in the country's sustainable socio-economic development, with an increasing role of the private sector. How can the sector increase its attraction?
We are calling for investment in a number of road, rail, inland waterway, maritime, and aviation projects in different forms of investment such as transfer of operation rights, time-limited leasing of operation rights in state-funded projects, and in public-private partnerships, among others.
Prioritised projects include the Eastern Cluster of the North-South Expressway; the expressway network both in the northern and southern provinces; high-speed railway routes; Long Thanh International Airport; and various seaports and aviation works.
The sector is still less attractive to investors because of possible huge risks, a low rate of return, a long period of investment return, and huge investment costs. Another reason is the legal barrier. The under-development of the credit market with involvement of only commercial banks is yet another reason. According to the State Bank of Vietnam, the capital adequacy ratio of commercial banks has hit the ceiling. Total outstanding loans and credit commitments for BOT and build-transfer projects are reaching the credit limits granted for the field. Therefore, offering loans to new ventures has become less feasible.
As a result, currently the country is making amendments of regulations on public investment management, and revising the Law on Public Investment, the Law on Construction, the Law on Investment, and other related laws. It is expected that they will make a positive change in the picture of investment in the sector. VIR
Minh Anh

Vietnam is taking strong actions to speed up the application of Industry 4.0 technology, making changes in fields of production, business, cultural and social life, as well as national defence and security.  

Amid the ongoing Fourth Industrial Revolution, Vietnam is seeking experience from a number of countries to develop its e-government in service of a facilitating economy which benefits investors, enterprises, and the public at large.  

Hi-tech agriculture cooperatives in HCMC are finding it difficult to expand production scale, while farmers are reluctant to make investments because of complicated procedures.