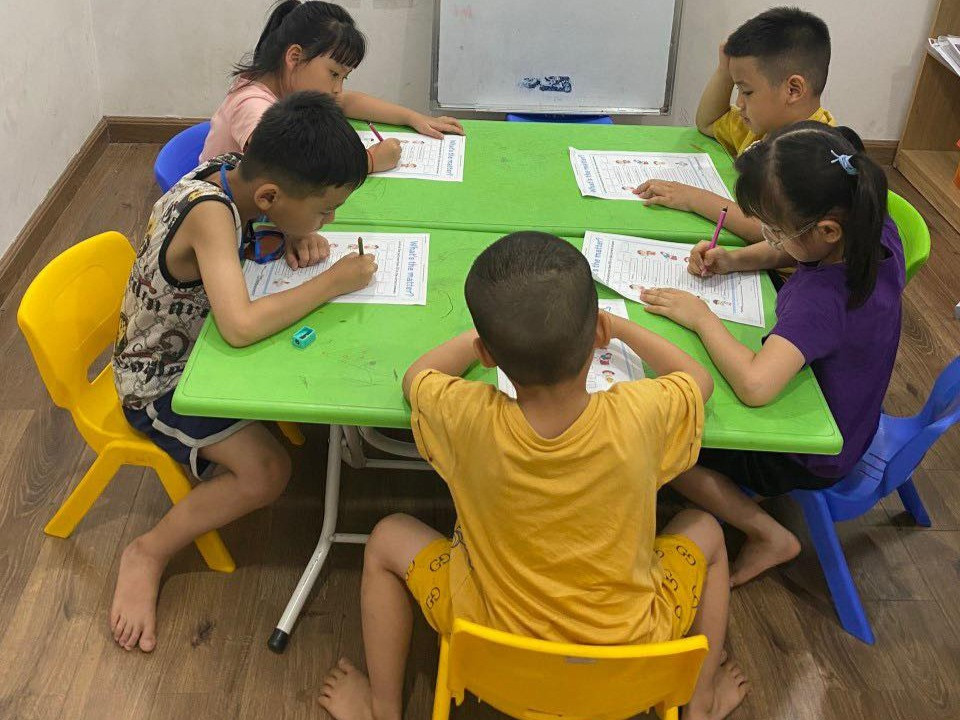 Tran Thu Huong, 35, in Hanoi, has two daughters. The older one has finished the fourth grade, while the younger, 3 years old, goes to preschool.
There's nothing to worry about the second daughter, because the kindergarten where the daughter attends is privately run which receives children in summer as well. But it is a problem to find a place to send the elder daughter.
"My husband wants to leave her at grandparents in the countryside. However, the grandparents are old and weak, and there are many ponds and lakes around the home, which makes me feel insecure," she said.
After a lot of discussion, Huong and her husband agreed that they would send both daughters to the preschool.
"I will ask the preschool teacher to help take care of her, though she is a fourth grader," she said, adding that this was a last resort.
The summer holiday began some days ago, but the life of Hang in Cau Giay district in Hanoi and her family has been upset. Hang and her husband have had to take turns to look after the 2.5-year-old daughter.
Hang said she is a teacher at a bilingual preschool and wants to bring her daughter with her to the preschool during working time. However, this has been rejected by the managers.
As a result, Hang has had to hire home help in charge of looking after the child, paying VND7 million a month for the service, while receiving only VND6 million for her work at the bilingual preschool.
Meanwhile, Tran Dinh Hung from Ha Dong district said he is calm though the summer holiday has come, because he "has learned experiences from previous years".
"I bring my child to an extra class, where the teacher helps him review lessons. He has lunch at the teacher's home and after a nap, he continues to do exercise. After working hours, he will be brought home by me or his mother," he said.
Hung said he has to pay VND5 million for the service, but he is satisfied about the expense because it has helped solve the situation.
Hoang Thanh