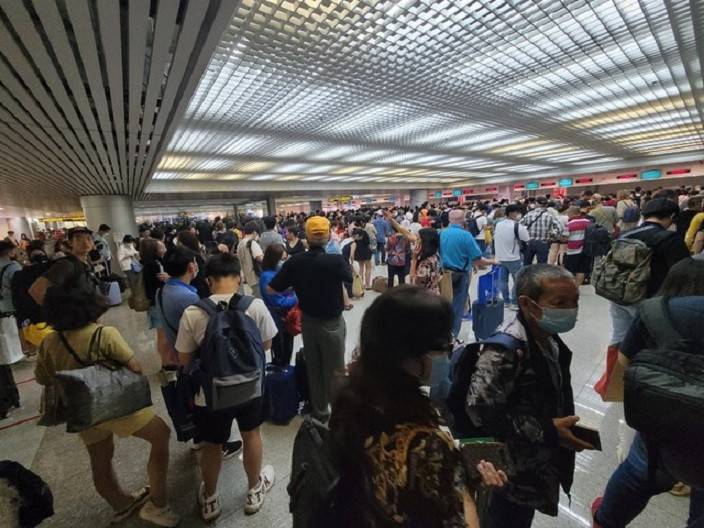 Passengers holding chip-based passports can scan their passports and be identified in front of a camera before passing through an automatic door for immigration with no need to meet immigration officers in person and have their passports stamped.
It takes only 10 to 20 seconds to complete a passenger's immigration procedure.
According to the security force of the Tan Son Nhat International Airport, the passport scanning system imported from Europe has been made available at the international terminal since the start of this year, with 10 scanners for exit and five scanners for entry.
At first, the passport scanners will be test used for Vietnamese passport holders. Those with chip-based passports can test use the new service at the airport but those without chip-based passports can register their fingerprints and other personal information at security checkpoints to be integrated with the national citizen database system.
The service will be expanded to foreigners in the future when their information is fully collected by the system.
The passport scanning system was originally scheduled to be put into service in early March, but the plan was changed. The Immigration Department is now coordinating with other units to deploy the system, said the security force at the Tan Son Nhat International Airport.
Source: Saigon Times