Tan Son Nhat to be part of airport urban development project
Ho Chi Minh City aims to develop Tan Son Nhat Airport urban area with commercial and service streets associated with transportation.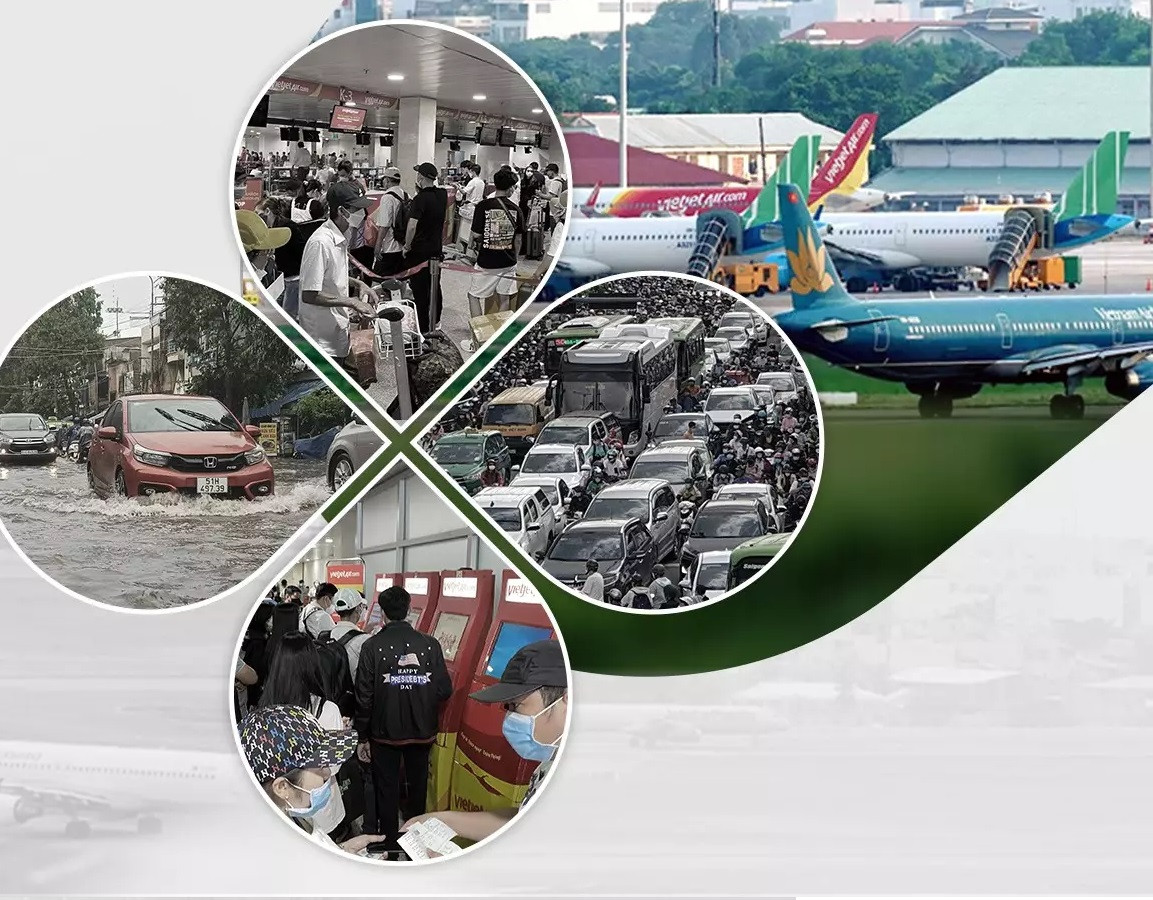 Tan Son Nhat airport area was established in the 1930s and has quickly developed into an important location not only for HCM City but also for the country.
According to the development plan to 2030, the airport will still be the main traffic hub of Vietnam and will welcome 50 million passengers per year.
Currently, the existing Tan Son Nhat airport covers 800 hectares, located about 10km from the city center. This is a great advantage as well as an opportunity for this area to develop under the "airport urban area" model.
According to the HCM City Department of Planning and Architecture, the city has realized that this airport is not only a mere transportation hub, but its advantages can be promoted for multi-dimensional socio-economic development.
The municipal government has assigned agencies to develop the international airport urban model for the Tan Son Nhat airport area on a trial basis.
The approach is to use the airport as the center, thereby creating an impetus for the development of the surrounding urban area.
Unplanned development, unconnected traffic
The airport urban area is composed of three main elements, including the functional urban area and neighboring residential areas, linked by traffic networks.
The airport plays a core role, a driving force to stimulate urban development. The airport urban area will be a place to provide convenient services for passengers, logistics for goods and a place to live for a large number of employees working at the airport.
Photo: Frequent traffic jams around Tan Son Nhat airport area occur during rush hour.
However, uncontrolled urbanization have developed with little planning. At present, districts adjacent to the airport such as Tan Binh, Tan Phu, Go Vap, Phu Nhuan are mainly residential areas, public works, small commercial and service areas. Large commercial service clusters for passengers have not been established. There are no works or areas with the scale and function suitable for an airport urban area.
Road, rail, metro and air traffic connections at the airport are not synchronized. Overcrowding and traffic congestion occur frequently in the airport terminals and also on the road network around the airport.
Transport connection is the core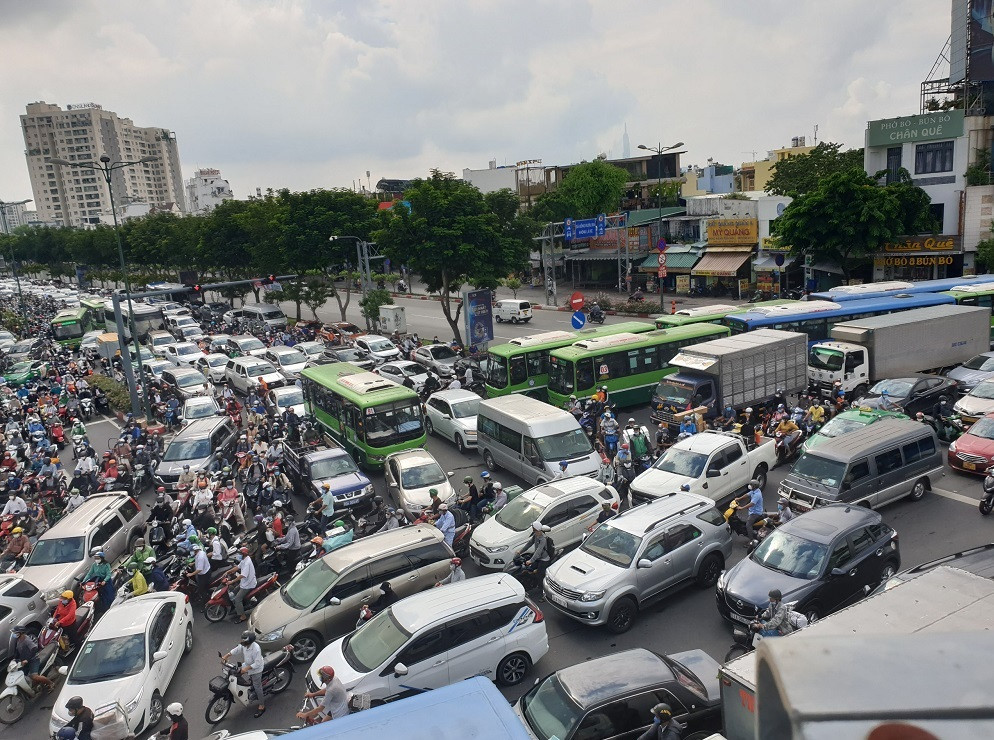 To ensure sustainable development for both activities inside and outside the airport, it is necessary to form an urban area associated with the Tan Son Nhat airport urban area.
It is necessary to review and transform the functions of factories around the airport, adding commercial, service and logistics functions.
Building commercial, service and residential clusters with sufficient social infrastructure for families of pilots, flight attendants, airport service staff is a must. Forming logistics and commercial service clusters associated with traffic directly connected to the airport; and constructing international conference exhibition areas combined with hotels, condotels, officetels and entertainment, tourism and cultural services is required.
Other solutions include: reorganizing public transport systems (tram, taxi, rapid bus, etc.) connecting from all directions to the airport; building more overpasses to reduce congestion at intersections; organizing traffic flow in the direction of prioritizing convenient transportation to and from passengers traveling directly from commercial and service areas to the airport; forming tax-free commercial service streets to attract passengers from the airport.
The two parks adjacent to the airport, Hoang Van Thu and Gia Dinh, should be home to economic and nightlife activities.
According to experts, the airport urban model is expected to open up economic space for domestic and foreign investors.
Ho Van