Target of 1 million social housing units difficult to reach
The goal of developing 1 million social housing units may not be feasible.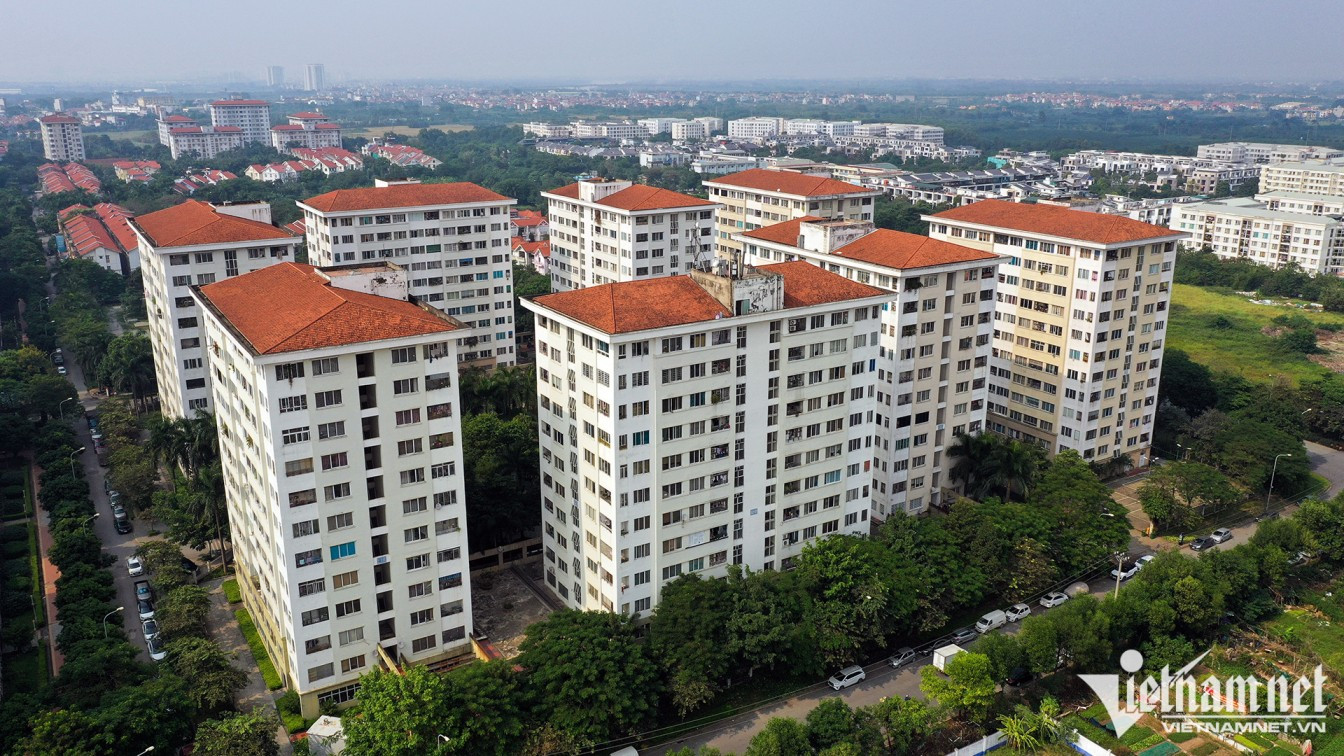 In early April, Hoa Binh Company organized an inauguration ceremony to introduce a sample social housing apartment in Hanoi. The company planned to kick off a project in Vinh Hung, Hanoi that month. However, to date, the project is stalled because of procedural problems.
Vuong Quoc Toan, president of Lan Hung Group, said in many cases, projects cannot be implemented because of problems in procedures, thus causing difficulties. However, social housing is a market segment with high demand, so it needs assistance for development.
Under current regulations, if businesses want to sell social housing, they have to send lists to local construction departments for examination and feedback.
"As far as I know, there are 1,800 dossiers on the table of management agencies awaiting examination. The question is when the dossiers will be approved," he said.
"As a result, businesses still cannot sell social housing. It sometimes takes 2-3 years, thus making it difficult to recover capital and seriously affect business performance," he said.
Le Hoang Chau, chair of the HCM City Real Estate Association (HOREA), said that administrative procedures are too complicated and require a long time for project implementation. In some cases, it takes up to 3-5 years to implement a social housing project.
The enterprises that develop social housing projects still cannot borrow preferential loans at an interest rate of 4.8 percent.
To date, 301 social housing projects in urban areas and housing projects in IZs have been completed, with 155,800 units, while another 401 projects are under execution with 454,360 units. The results still cannot satisfy requirements, and to date, only 7.79 million sqm out of 12.5 million sqm have been completed.
In 2016-2020, no social housing project and housing for industrial zone (IZ) workers could access preferential loans. Businesses are worried that the goal that the Ministry of Construction (MOC) set recently that Vietnam develop 1 million social housing products in 2021-2030 will be challenging.
Lawyer Nguyen Vinh Quynh from Minh Bach Law Firm said that real estate firms have to spend five years to complete a social housing project, so the annual maximum profit of a social housing project is just 2 percent, a low level for a real estate project.
Quynh said it is necessary to unify the regulations in legal documents about the types of land for social housing. Improvement is needed, such as capital, simplified administrative procedures, and increase in maximum profits.
Meanwhile, Chau believed that it is necessary to arrange capital from the State budget for every five years to implement the social housing policy.
Anh Phuong