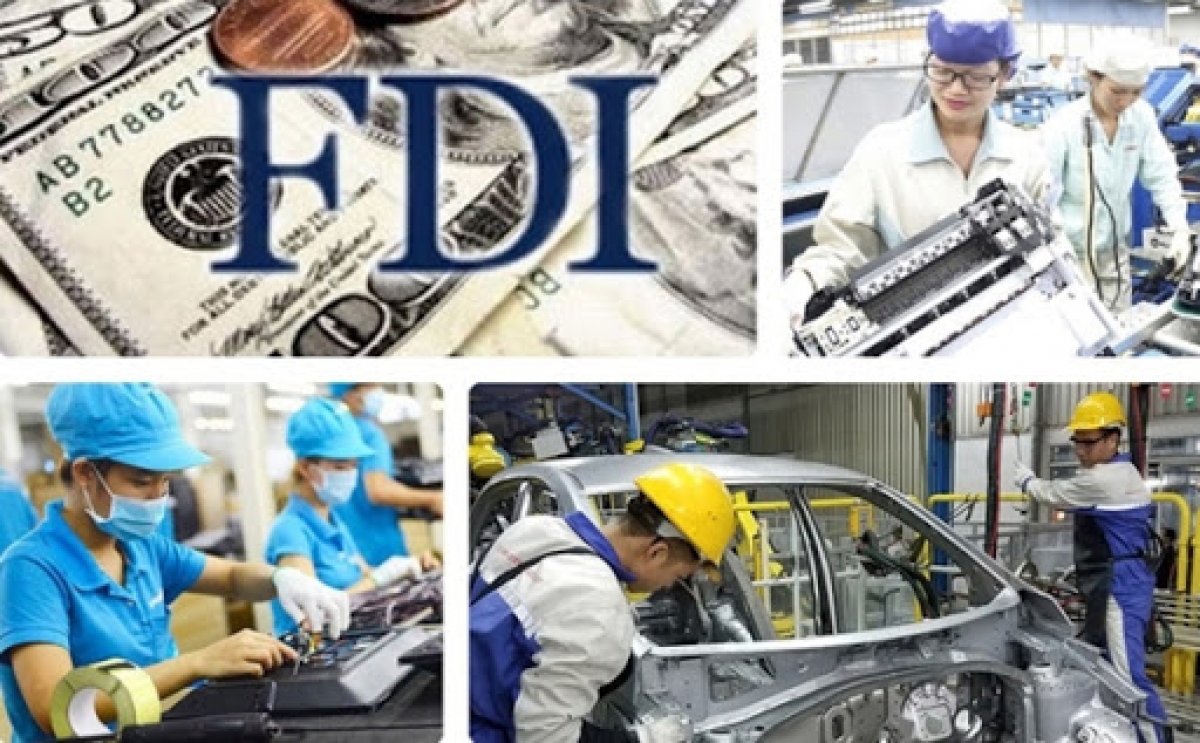 The Ministry of Finance have recently reported the analysis results of the 2019 financial statements of foreign direct investment enterprises (FDI) to Prime Minister Nguyen Xuan Phuc. The report is largely based on data of 22,603 FDI enterprises, making up 99.9% of the total of 22,617 foreign-invested enterprises.
In line with this, the scale of production and business of FDI enterprises in 2019 continued to increase from 2018, reaching VND7.181,000 billion, an increase of more than VND720,000 billion compared to 2018's figures. Total assets hit VND7.752,000 billion, a rise of over VND981 trillion compared to 2018, whilst in relation to investment area, Ho Chi Minh City makes up the locality with the largest revenue scale of FDI enterprises nationwide. The southern city is trailed by Bac Ninh, Thai Nguyen, Dong Nai, Binh Duong, and Hanoi, although it is also the locality with the top total assets of FDI enterprises in the country.
With regard to the results of production and business activities and profitability, the report indicates that activities of FDI enterprises throughout northern mountainous and central highlands provinces suffered declines, with their revenue in 2019 falling by 10% compared to 2018.
According to statistics compiled by the Ministry of Finance, the effective use of assets and use of investment capital in FDI enterprises remains low, while this potential has yet to be fully exploited. Indeed, the budget contribution of FDI enterprises is not commensurate with the incentives they have enjoyed.
Most notably, the number of profitable FDI enterprises makes up only a small proportion, only 45% of the overall number of firms, with many companies reporting large losses and continuous losses over the course of many years, the report stated.
Along with a number of significant projects with high economic efficiency, and strong budget contribution, there remains many projects with low efficiency and a low level of budget contribution. Hong Kong (China) and China are two players in the top 10 major investors in the nation who both have low profitability.
As a means of attracting a greater number of foreign-invested projects with high efficiency and improving the efficiency of state management over foreign investment activities, the Ministry of Finance has made proposals to the PM. In line with these proposals the Ministry of Planning and Investment will be asked to continue cautiously evaluating investment incentive policies according to the size of investment projects and socio-economic development regions. Simultaneously, it will be necessary to study and propose appropriate policies in order to attract foreign investment moving forward.
Meanwhile, the Ministry of Finance will continue to direct the General Department of Taxation and local Tax Departments in order to intensify the inspection and examination of FDI enterprises who show signs of transfer pricing in an attempt to avoid losses for the state budget revenue. VOV

The number of foreign direct investment (FDI) enterprises continues to increase in Vietnam, but more are reporting losses. 

Collecting tax from cross-border platforms as well as people profiting from them is the government's leading mission in 2021.