Tax hike worries ride-hailing drivers, but their companies actually pay the tax
Under a new regulation, from December 5, ride-hailing services will be taxed 10 percent instead of the current 3 percent.
Decree 126 guiding the implementation of the Tax Administration Law, expected to take effect on December 5, stipulates that if institutions cooperate with individual partners to do business, the individual partners do not have to declare tax themselves.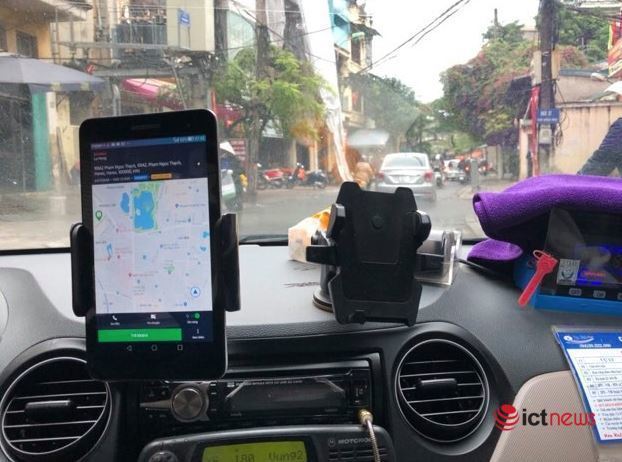 Institutions have the responsibility of declaring VAT for all revenue from business cooperation activities and must pay tax on behalf of the individual partners.
With the new regulation, from December 5, e-hailing platforms will have to declare tax for their partner drivers at the VAT rate of 10 percent.
Currently, all apps pay 3 percent, except for drivers of the 'be' service who pay a VAT rate of 10 percent as 'be' registered its service as a transport service.
The news about the tax has stirred up the drivers' community, especially Grab drivers, because the business holds the largest market share in Vietnam.
They are anxious that the high discount rates and higher tax will lead to lower incomes.
Nguyen Van T, a Grabcar driver, said he bears too much expense for every trip.
"If we have to pay 10 percent VAT, 35-40 percent of revenue will be deducted for taxes, fees and discounts. What will we live on?" he said.
However, drivers have been reassured that they won't have to pay the 10 percent VAT.
Dang Ngoc Minh, deputy general director of the General Department of Taxation (GDT) explained that e-hailing taxi firms will have the obligation of paying the VAT, not the drivers.
"The firms will have to declare VAT, 10 percent on total revenue, and they will get a refund for input costs," he explained.
Meanwhile, drivers will only have to pay personal income tax of 1.5 percent if they have annual income of over VND100 million.
As such, tax duties on drivers will be lighter than they are now.
VAT is a kind of indirect tax imposed on the added value of goods and services arising in the process of production, circulation and consumption. This tax is imposed on consumers. This means that consumers pay the tax, while businesses only have to declare the tax and pay it on behalf of consumers.
However, some analysts have warned that even if the VAT is imposed on businesses or consumers, the e-hailing taxi fee will increase in the time to come, because businesses will have to re-calculate the expenses. So, it is consumers who will be affected by the new regulation.
Trong Dat

More and more ride-hailing services are entering the market despite the dominance of the pioneers Grab and Gojek, formerly known as GoViet.

The number of Vietnamese using ride-haling services has increased rapidly in recent years, signalling the potential for the development of the sharing economy in the country.