Teachers rush to attend training courses to receive promotions
After the Ministry of Education and Training (MOET) released a new circular on the appointment of cadres, promotions and salaries, teachers began applying to attend training courses for certificates which would help them get promotions.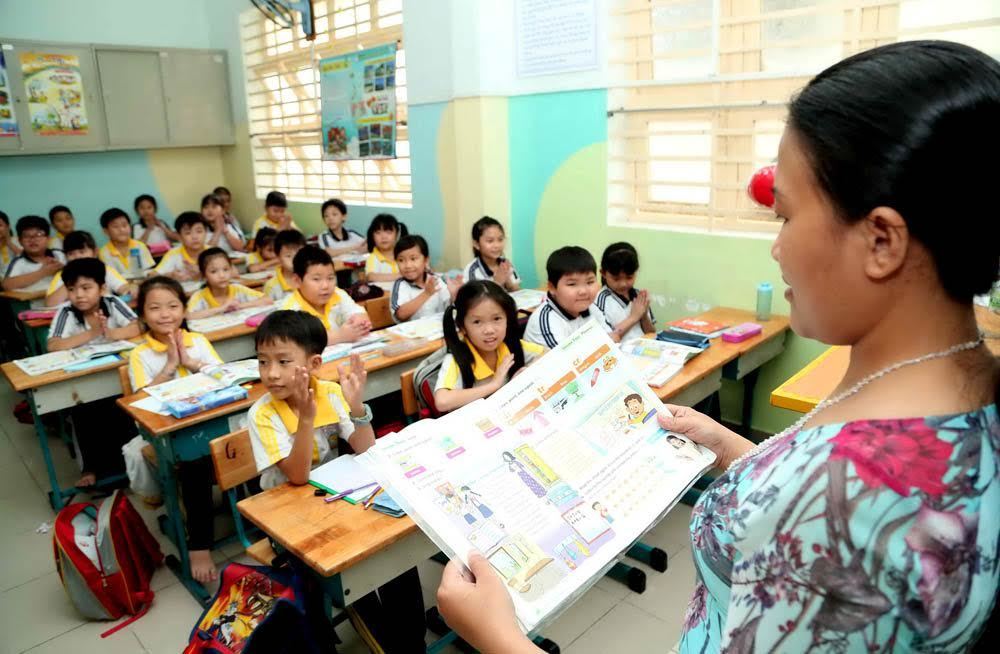 The Quang Tri province education department on February 26 had to release an urgent dispatch, emphasizing that teachers need to determine which professional titles they are holding in order to choose the training courses suitable for them.
As there has been no document with detailed guidance from MOET and relevant branches, the local education department said teachers need to be cautious when registering for refresher courses and choose the courses suitable to their current ranks.
Mai Huy Phuong, deputy director of the Quang Tri provincial Education and Training Department, who signed the document, said there is no unit in the province which has the right to grant career certificates, but there are units which have the right to join forces with other licensed units to provide refresher courses and grant certificates.
These include the provincial center for continuing education in foreign languages and informatics, and the Quang Tri Teacher Training College.
Explaining the reasons behind the issuance of the document, he said many teachers still don't understand the content of the new circular. Many teachers try to obtain certificates, though they do not have requirements for professional title promotion.
Some teachers are trying to attend training courses to obtain certificates for second-class professional title though they have been working for only four or five years. Under current regulations, they can only get a rank promotion after nine years.
He said that the document will help schools decide whom to send to training courses and arrange schools' activities. The teachers without necessary conditions to get a promotion should attend training courses later.
"In my opinion, MOET's decision to heighten the requirements on first- and second-class teachers is just a part of the program on upgrading teacher quality. In fact, the quality of teachers depends on many other factors as well, including dedication. They go to training courses to improve their qualification, not to obtain certificates," he said.
Commenting about the newly released circular, Thai Van Thanh, director of the Nghe An Education and Training Department, said that teachers can get higher benefits from the document. Under new regulations, most preschool, primary school and secondary school teachers would receive a higher rank. 
Ngan Anh - Thanh Hung

For the last 26 years working as an upland teacher, Truong Thi Nhuong, a teacher at Tan Thanh Primary and Secondary School in Ha Giang province, spent 23 years working in remote branches.

Dominique Altner, Senior Program Specialist at IIEP (International Institute for Educational Planning), spoke to VietnamNet about the development of Vietnam's education system in the last five years.