Thang Long relic site hosts re-enactments of traditional Tet rituals

A range of traditional rituals for the Lunar New Year were re-enacted at the Thang Long imperial citadel relic site in Hanoi yesterday for audiences to witness a glimpse of what royal Tet celebrations were like in the past.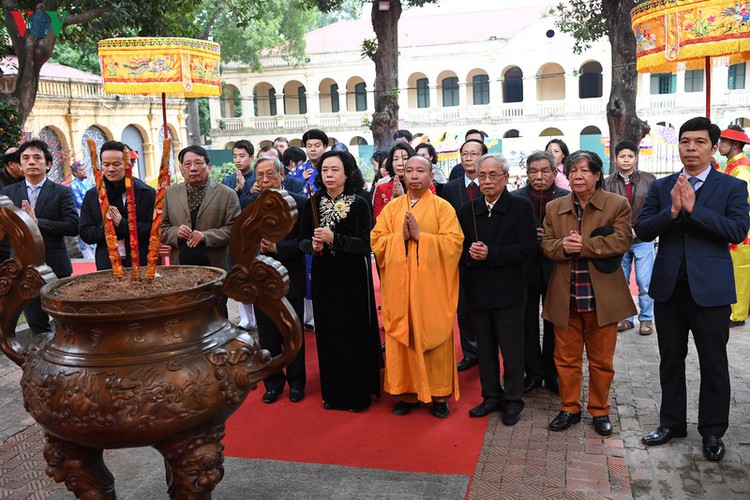 The rituals began with a farewell ceremony for Ong Cong – Ong Tao, known in English as the Land Genie and the Kitchen Gods, who are said to go to Heaven in order to deliver an annual report on each respective household's activities to the God of Heaven. This is accompanied by the release of carps for genies to ride on their trip, a similar ritual that is copied by local people today.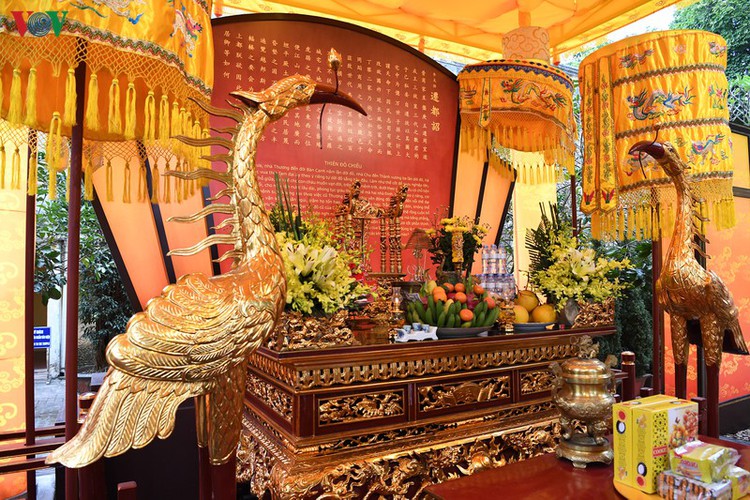 A ceremony involving the offering of incense is conducted at the Kinh Thien, Respect for Heaven, Palace.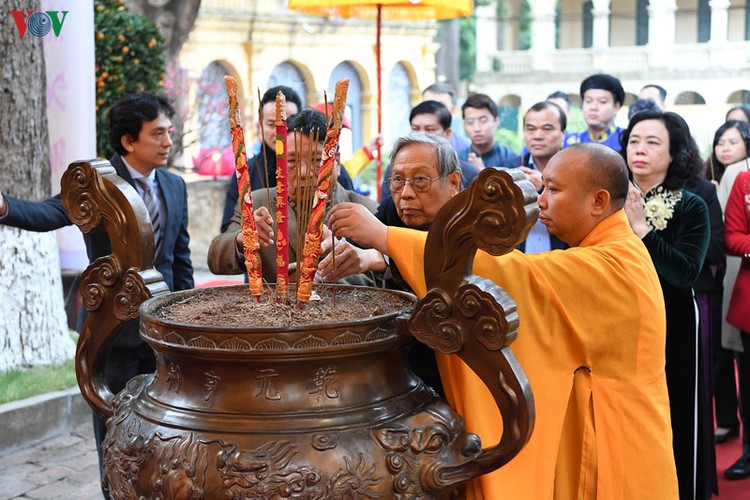 For many Vietnamese people, the Land Genie and Kitchen Gods ceremony marks the beginning of Tet on the 23rd of the final month of the lunar year. This year the date falls on January 17.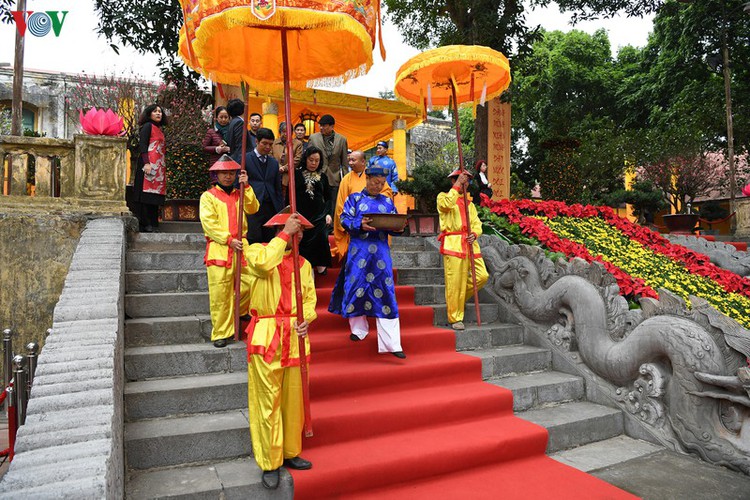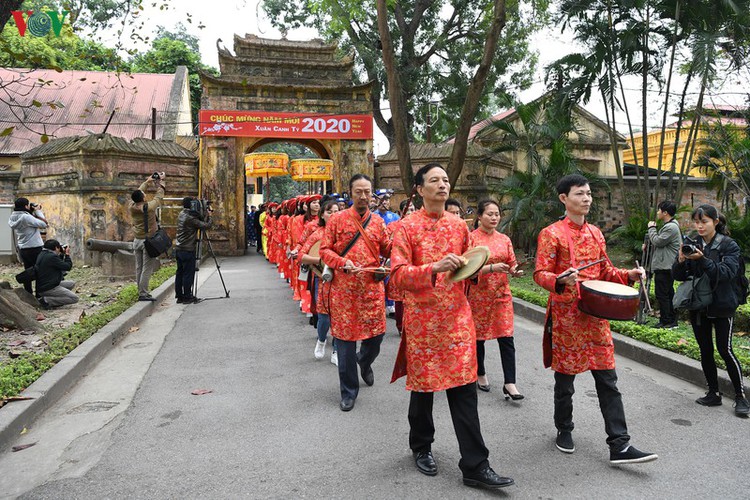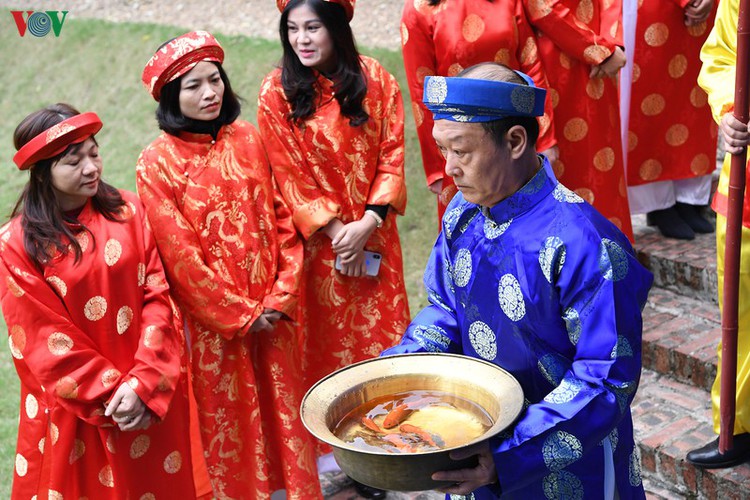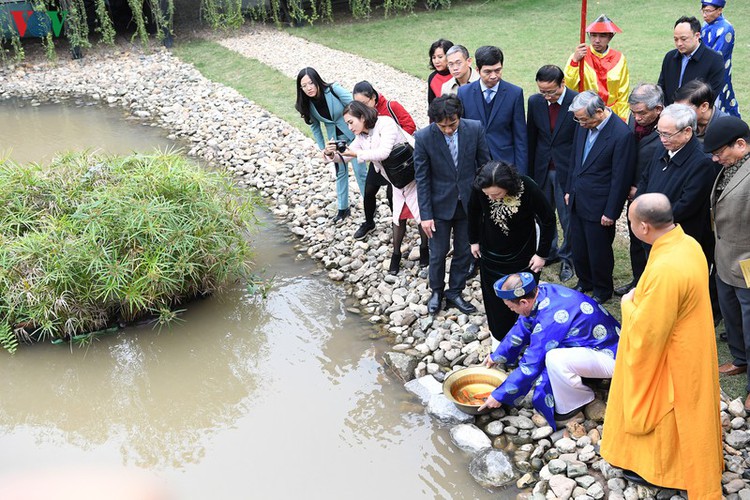 Following the Land Genie and Kitchen Gods worshipping ceremony, carps are set free into the old river at the Archaeological Site at 18 Hoang Dieu street.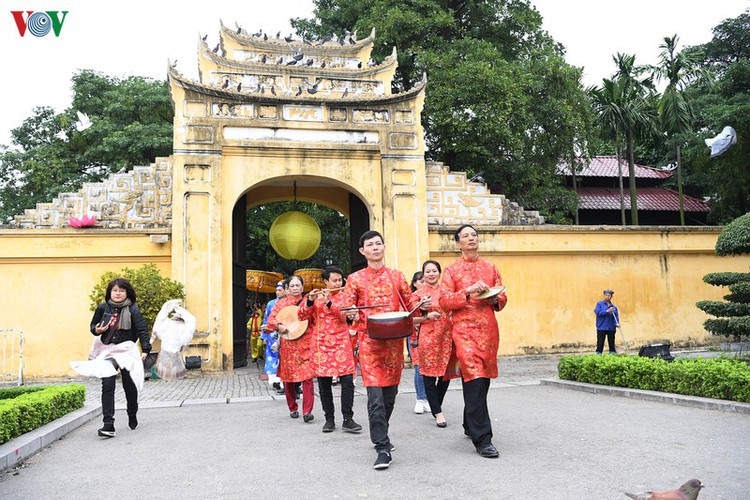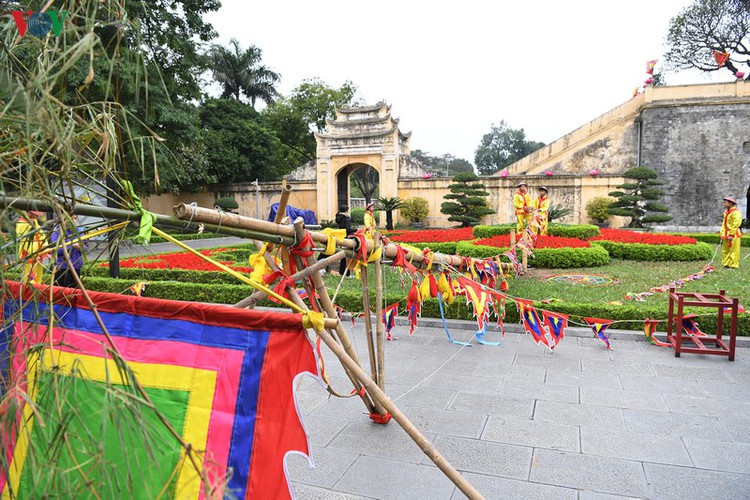 A Neu pole is erected with flags of the temple in the Doan Mon yard.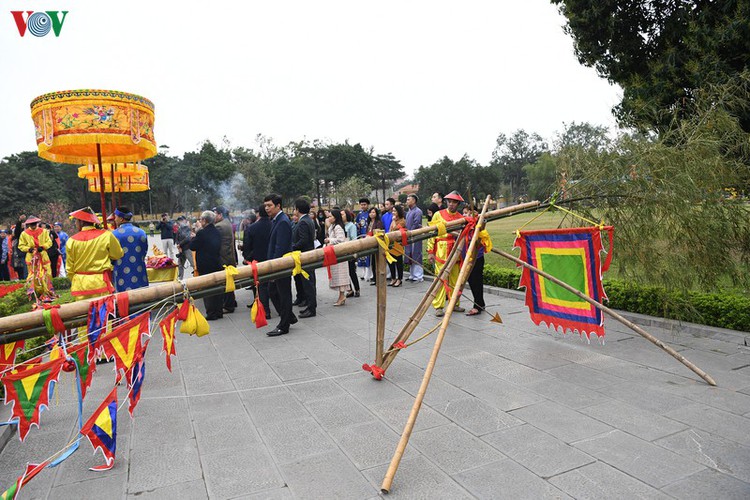 The pole is placed in front of the house in order to ward off any bad spirits and herald the start of spring. With it, there are high hopes of happiness, luck, good weather, and bumper crops in the new year.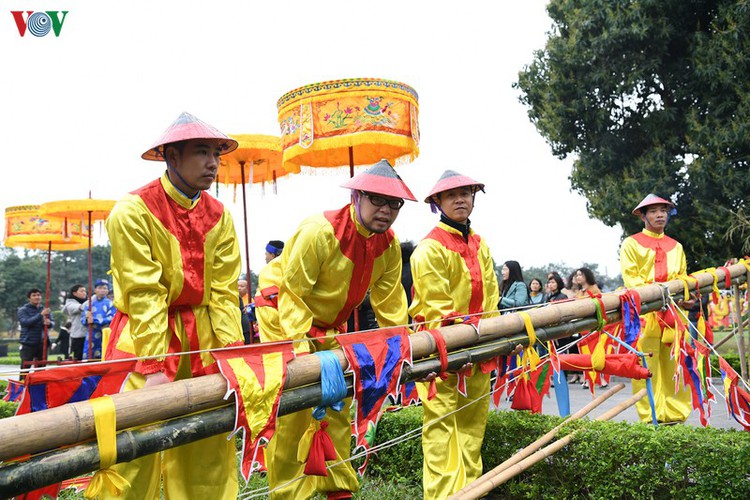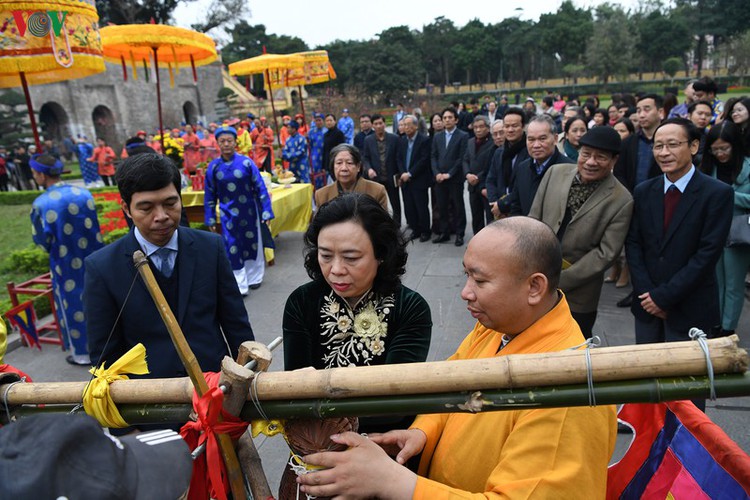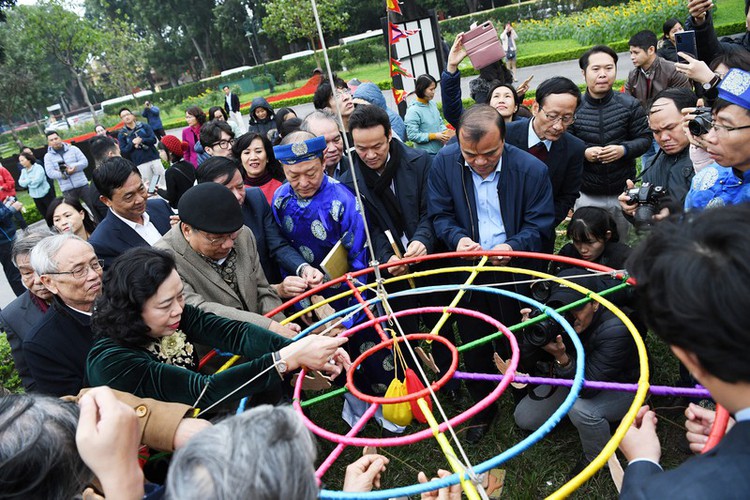 Visitors attach "khánh", terracotta ornamental pieces, to the Neu pole in the hope that it brings security and happiness in the new year.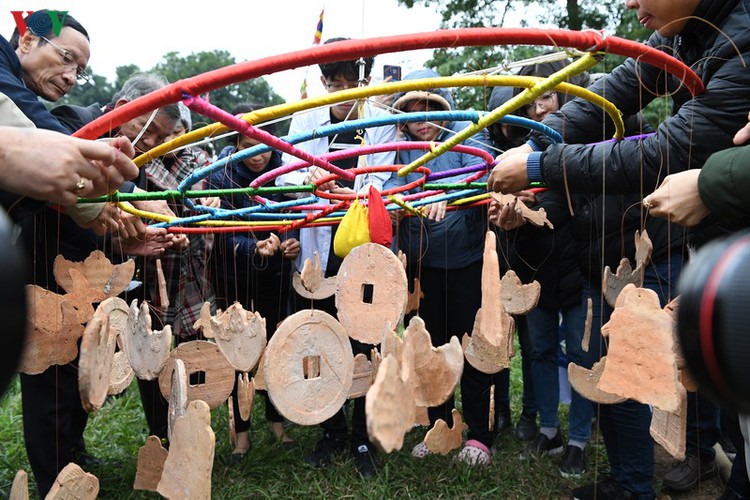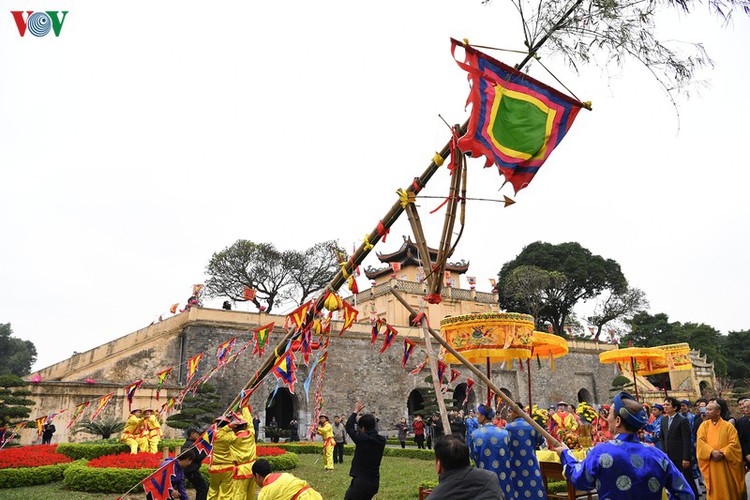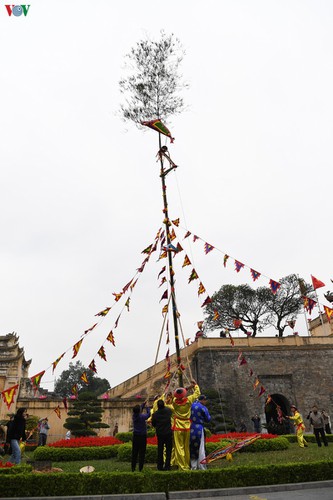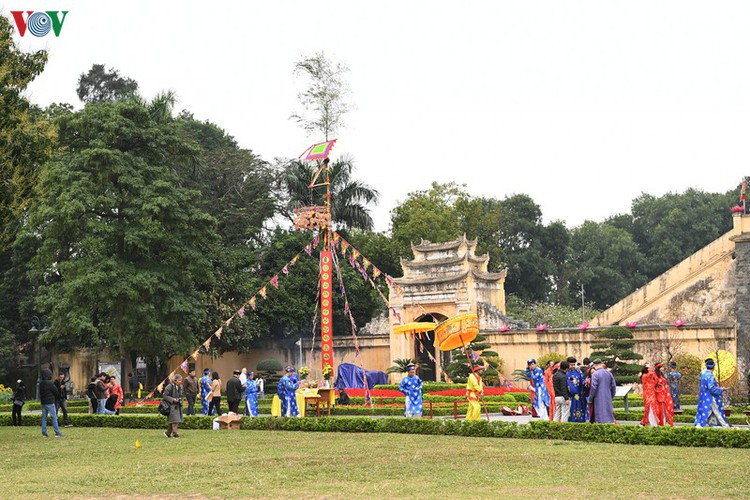 The re-enactment of the Tet rituals at the relic site marks the start of a range of activities which will be taking place in the build up to the Lunar New Year. The schedule is designed to give visitors the opportunity of glimpsing the old Tet atmosphere and the unique spring customs of the nation.
VOV