There was one thing that all payment service providers in Vietnam did in 2019 – spend big money.

Analysts said 2019 witnessed a 'bloody' competition among players when they all offered extremely attractive discount rates for their services.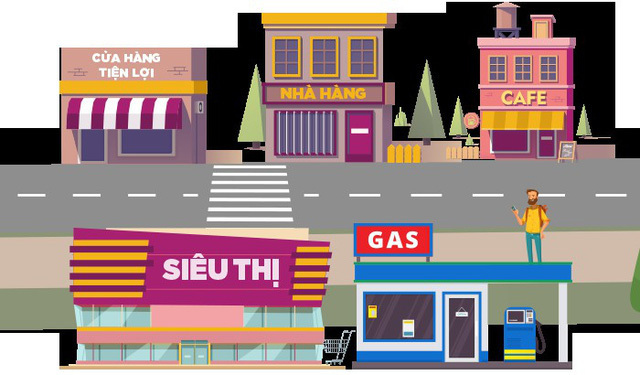 "The way they spent money is really unimaginable. They accepted to subsidize 20 percent of electricity bills for all users, in exchange for growth," said FPT President Truong Gia Binh.

In early 2019, Viettel Pay joined the bill payment market segment with a cautious step of offering the money refund of VND20,000. In May 2019, Grab 'played big' when offering the refund of up to VND400,000.

When making payment via Moca e-wallet on Grab platform, users got the refund of VND200,000 for electricity bills worth over VND1 million, VND100,000 for bills worth VND500,000-1 million. Each customer could make payment twice.

Previously, payment service providers only offered discounts for cinema ticket booking, and they targeted young customers. With the move of offering money refund for electricity bill payment, service providers targeted all groups of customers in Vietnam.

MoMo speeded up, Moca made a high jump with the support of the holding company, and VinID Pay extended beyond Vingroup ecosystem.
MoMo, a big name in the fintech community, also stirred up the public when launching a big money refund campaign. At that moment, many people were seen queuing up in front of retail points, hospitals and filling stations to get instructions for money refunds.

According to the 2019 report about digital economy released by Google, Temasek Holding and Bain&Co, players in the field of payment service in Vietnam can be divided to four groups.

First, pure-play fintechs: MoMo, VnPay, Payoo

Second, consumer technology platforms: Grab (Moca), SEA (AirPay). The biggest asset of the players is the data about consumers, or those who use payment platform to pay for core services such as travel, food delivery and online shopping.

Third, established consumer players. These include retailers (Vingroup with VinID Pay) and telecos (Viettel with Viettel Pay). The strong point of the enterprises is the large networks of physical shops which can reach rural areas. The weak point of the enterprises is the lack of experts in the financial sector. Besides, the IT system initially was not designed for users' experience.

Fourth, established financial service players: banks, insurers and financial institutions. Some banks allowed users to book cinema tickets and hotel rooms on their apps (VP Bank). Some insurance companies also joined the e-wallet market (Bao Viet).

For users, there are four most familiar service providers – VinID Pay, Airpay, Moca (on Grab platform) and MoMo.

As of December 23, 2019, VinID Pay had 7 associated banks, AirPay 18, while Grab and MoMo had 24 each.
Thanh Lich 

While non-cash payments are admittedly on the rise, the cash payment habit and limited development of technology infrastructure are big problems for the country's non-cash economy, experts have said.

Authorities have announced a list of transactions that will have to be made via banks in some areas in a move to boost non-cash payments.