The festival will be held at the National Science and Documentary Studio featuring four films including Bitter Flowers; Girl; Our Struggles and Real Love.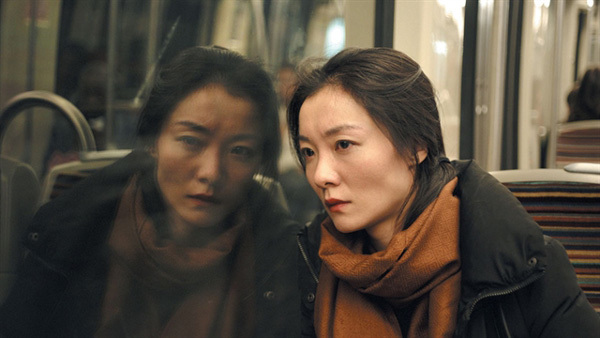 A scene from Bitter Flowers at the 4th Wallonie Bruxelles Film Festival in Hanoi. Photo Wallonie Bruxelles delegation
All the films won awards at the 9th Magritte Awards honouring the best films in Belgium.
Bitter Flower by director Olivier Meys in 2019 will open the festival at 7.30pm on November 30.

It tells a story of young woman who leaves her husband and son in China to go to Paris to ensure a better future. But once in Europe nothing happens as planned and she locks herself into a world of lies so as not to give up her dream.

The film won best feature film at the Magritte Awards. It will be shown with French and Vietnamese subtitles.

Girl directed by Lukas Dhont in 2018 will be a highlight of the festival because it is based on a true story.

Dhont met trans female dancer Nora Monsecour when he was 18 and she was 15 and he was inspired to make the film.

It won the Camera d'Or award for best first feature film at the Cannes film festival in 2018; as well as best screenplay and best actor.

It was also the nominee for the Best Foreign Language Film at the 91st Academy Awards.

It will be shown with French and Vietnamese subtitles at 7.30pm on December 1.

The most award winning film Our Struggles will be shown on December 2.

The film focuses on the struggle of a father who gives his job everything he's got when his wife and the mother of their two children abandons the family home.

He alone in facing his responsibilities and coming to terms with his new status as a single father raising his children alone.

It won the Magritte award for the best film; best director; best supporting actress; best promising actress; and best editing.

Real Love by director Claire Burger will be shown with English and Vietnamese subtitles to close the festival.

It displays fatherly love in all its heartfelt, imperfect glory but also the complex, touching ways in which his daughters love him back even when they may think they're hating him.

Real Love is Burger's first solo feature which snagged the Venice Days Award in Venice and three prizes at Les Arcs Festival of independent film, the Crystal Arrow, the Press Award, and the Best Actor award.

The 4th Wallonie Bruxelles Film Festival has been held in Vietnam since 2016. Entrance is free.

Vietnamese award-winning documentary Remember: You Are Alive will open the 10th European – Vietnamese Documentary Film Festival on May 31 in Hanoi and HCM City.
VNS