VietNamNet Bridge - Do Quang Hien's T&T Group appears to be the leading candidate for the new developer of Phu Quoc Airport, thanks to the company's huge assets and commitments.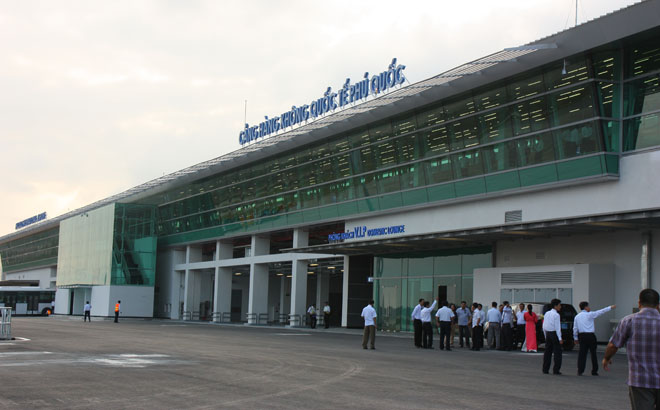 Hien is now the chair of T&T Group and the Saigon – Hanoi Commercial Bank (SHB). He once traded electronics and motorbikes and later poured money into the banking sector and real estate projects. He rarely fails in his investment projects.
Hien, who was not trained to become a businessman, initially worked as a physicist at the National Technology Research Institute and started up in 1993.
Hien established T&T Hung Yen Company in 1999, making motorbike parts, with capital of VND300 billion.
But the company was actually larger than the public imagined. It controlled the China-made motorbike market in the north. For a long time, Chinese motorbikes with Lifan, Hongda, Loncin and Lisohaka brands flooded Hanoi's streets.
Chinese motorbikes helped Hien get rich quickly, but they did not bring fame to Hien and T&T. People knew about Lifan and Hongda, but did not know about T&T.
However, the name became better known when Hien set up T&T Hanoi, a football club. Hien, with his powerful financial capability and good management, developed T&T, an unknown club, into a major player in Vietnam's Premier League (V-League).
Since then, Hien has continued to pour money into football, because though the football club does not bring big money, it can help polish the image of T&T.
However, the capital Hien has poured into football is far less compared with the money he has put into real estate and banking projects.
In 2007, T&T became a strategic shareholder of SHB. A report shows that T&T has contributed VND620 billion to the bank.
Also in 2007, T&T became a strategic shareholder of SHS, a securities company with VND123 billion worth of contributed capital.
T&T teamed up with the Vietnam Coal and Minerals Industries Group and other partners to set up SHB-Vinacom insurance company (SVIC) which has chartered capital of VND300 billion.
T&T has also injected money into other fields, including mining, beverage and plastics. Its chartered capital had reached VND2.4 trillion by 2014.
Hien has said either he will buy the airport, or will get concessions to develop the airport for a definite time with existing staff.
Hien has committed to develop Phu Quoc into a regional leading airport. T&T would continue pouring money into the airport to upgrade its infrastructure to make Phu Quoc better a key port in the southern part that links the south and the rest of Vietnam and international markets.
T&T has committed to not transfer the airport to other investors for five years after it gets the license to develop the airport.
With Hien's power, analysts say, there are reasons to believe his promises are not empty.
Manh Ha