The birth of quirky firefighting equipment
A lofty idea to help constrain fires begets a wondrous outcome.
War remnants made into fire extinguishers 
As a mechanical engineering graduate, Mr. Nguyen Quang An (born 1962, from Thu Duc, HCM City) had a zeal for firefighting. A terrible gas storage fire that caused many houses to burn down in January 1975 in Binh Thanh District fueled that passion within him. 
"Despite firefighting foam being in vogue, equipment containing it remains a rarity. That is how fire extinguisher came to my mind. If fire-prone areas are equipped with fire-fighting foam containers, people can take a proactive approach in case of emergency," said Mr An.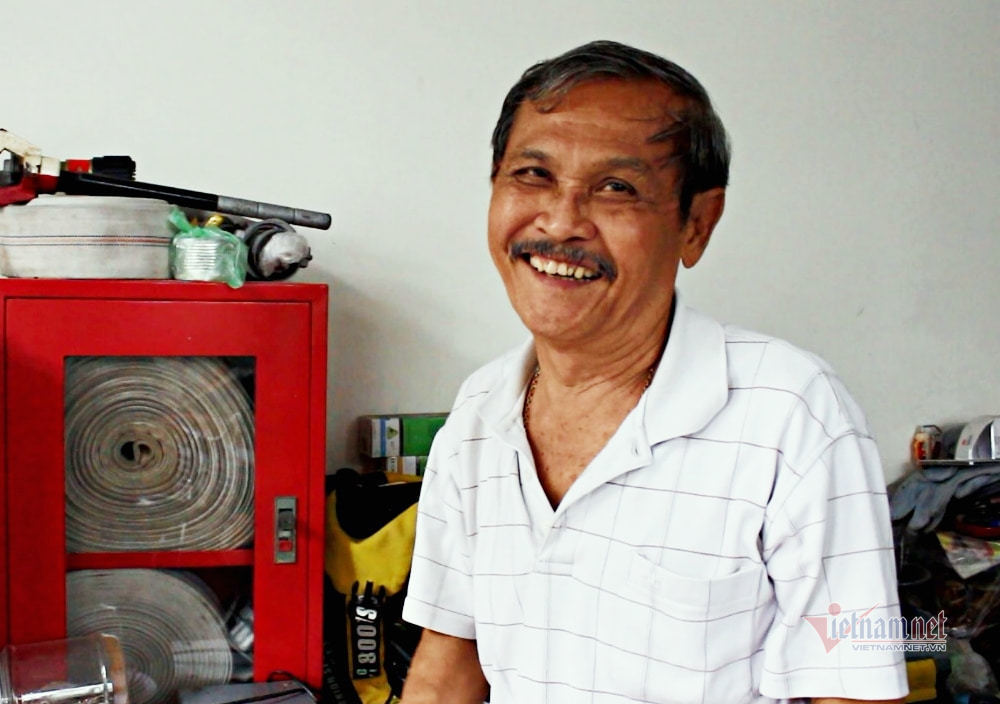 Mr An's ardour for firefighting has never cooled off.
He said alleys with a breadth of only two motorcycles are inaccessible to firefighting equipment. So the man embarked upon a lengthy search for long-lasting materials and ultimately discovered a 155-millimeter cannon cartridge in scrap. This was rolled in 1.2-mm thick corrugated iron with a lining of excellent quality which is resistant to destruction and corrosion of chemicals for decades. The cartridge shell was superb itself, so it did not require much additional work and WAS very cost-effective.
The finished products were brought to HCMC Police Department of Fire Fighting and Prevention for quality evaluation and were greatly acclaimed. The Department signed a contract with Mr An for 5,000 fire extinguishers.
Mini fire trucks
In Mr An's view, any conflagration in a dense city like HCMC can be destructive if massive fire trucks have no access. Mini firefighting means come in handy in this case.
The portability of the smaller version should go along with flexibility and efficiency.
Mr An turned his Honda 2-wheel motorcycle into a 3-wheel mini fire truck, which required effort to design, saw, and weld, and installed a water pump. Sixty-meter-long water pipes and a water container with a capacity of 150 liters were placed around the rear area. The vehicle was also equipped with four fire extinguishers and a dedicated kit and siren system as well as priority indicators.
Being well supplied with professional fire-fighting equipment can be bulky, but this is not the case with the mini truck. It is compact and sturdy, making it perfect for small alleys.
The mobility and potency of this quirky three-wheeled fire truck was certified by HCMC authorities. Orders have been coming in since 2001. The product is used in most wards of Binh Tan District, District 11 (HCMC), Ca Mau city (Ca Mau province) and some localities in Cambodia.
Firefighting boats
A follow-up to tiny fire trucks were fireboats that help douse bushfires.
"There have been annual fires in Upper U Minh and Lower U Minh National Parks, rudimentary means did not suffice for such enormous area. I hence devised forest patrol boats which could initially intervene if any fire is detected. The plow motor cage wheel and the propeller motor allow boats to circulate on land, in mud and underwater," said Mr An. 
After research, he did a trial run. Regrettably, spinal surgery resulting from years of dedication to manufacturing fire-fighting equipment hurt the noted engineer, leaving the fireboats unfinished. 
Mr An had all the disassembled parts transferred to a friend, a teacher at the Central Transport College VI who fulfilled the task.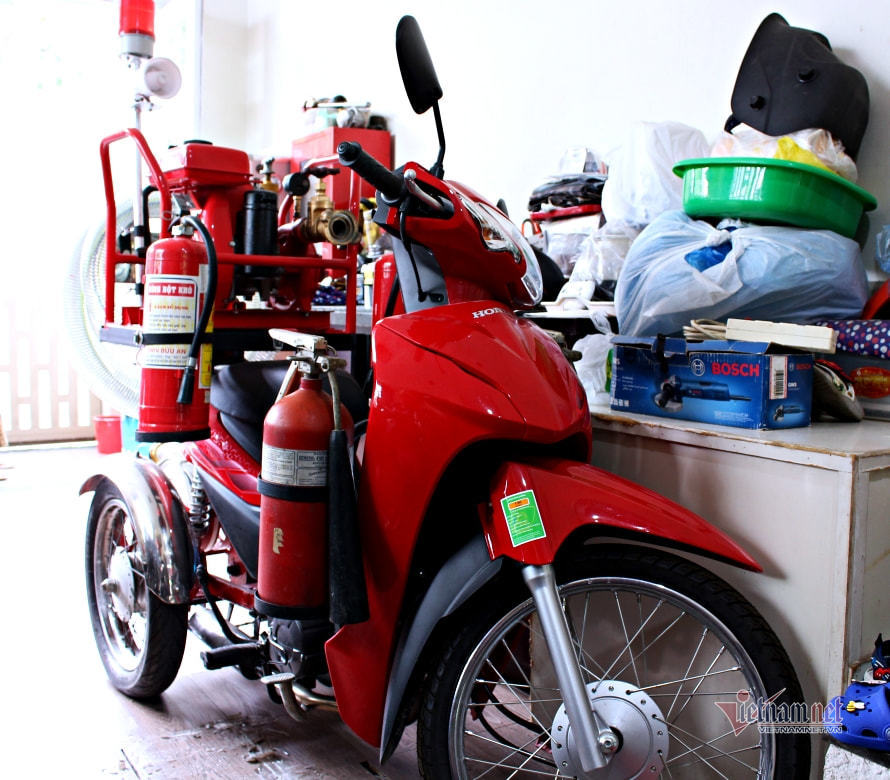 The mini fire truck.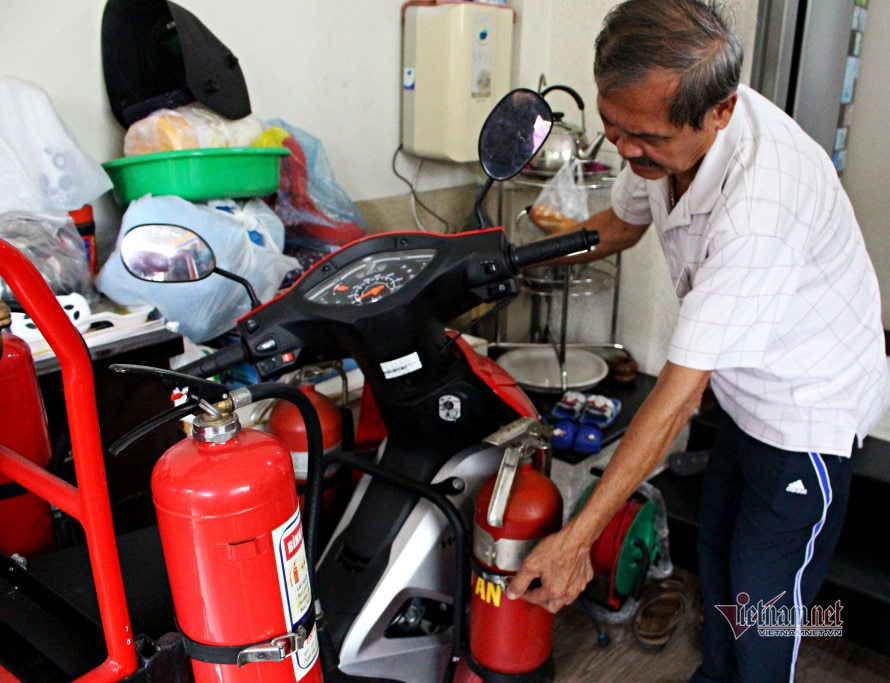 Well-equipped yet compact.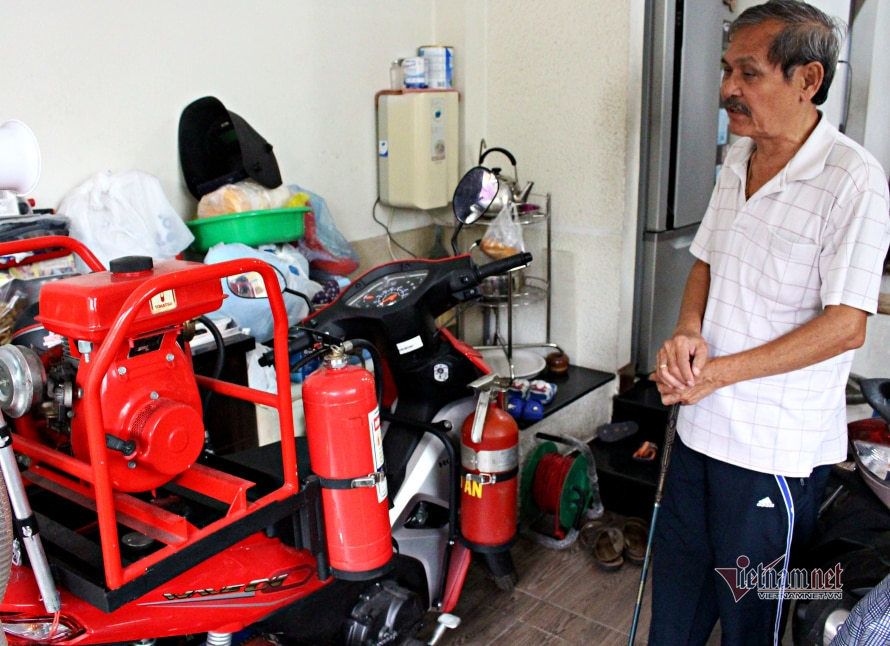 Small alley problem solved.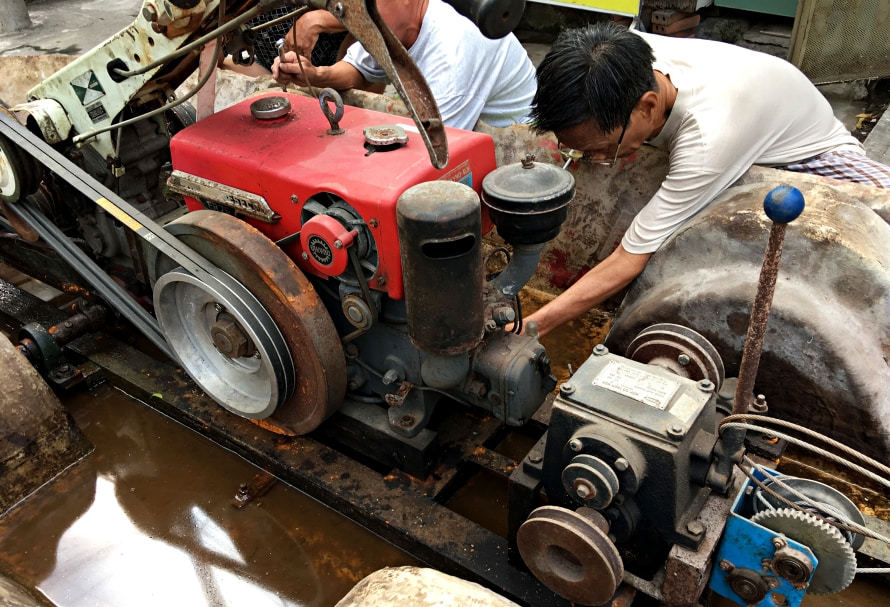 Fireboat on trial.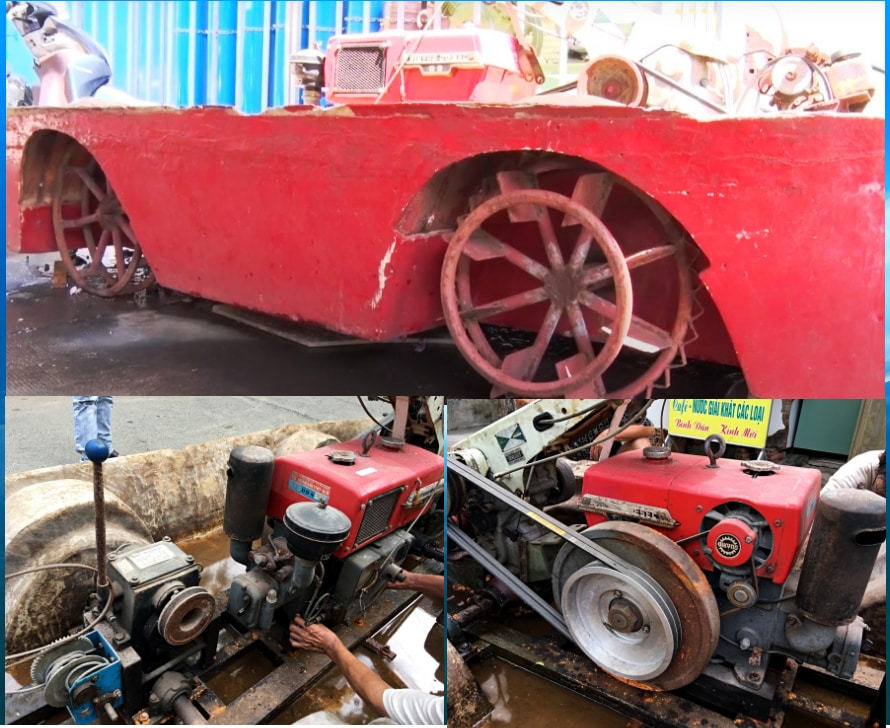 Another success of Mr An.
Nguyen Son

As a scientist with 15 US patents, becoming a senior manager of a research and product development group at a corporation with revenue of nearly US$20 billion, Dr. Cong admitted he didn't know what major to pursue when he was younger.