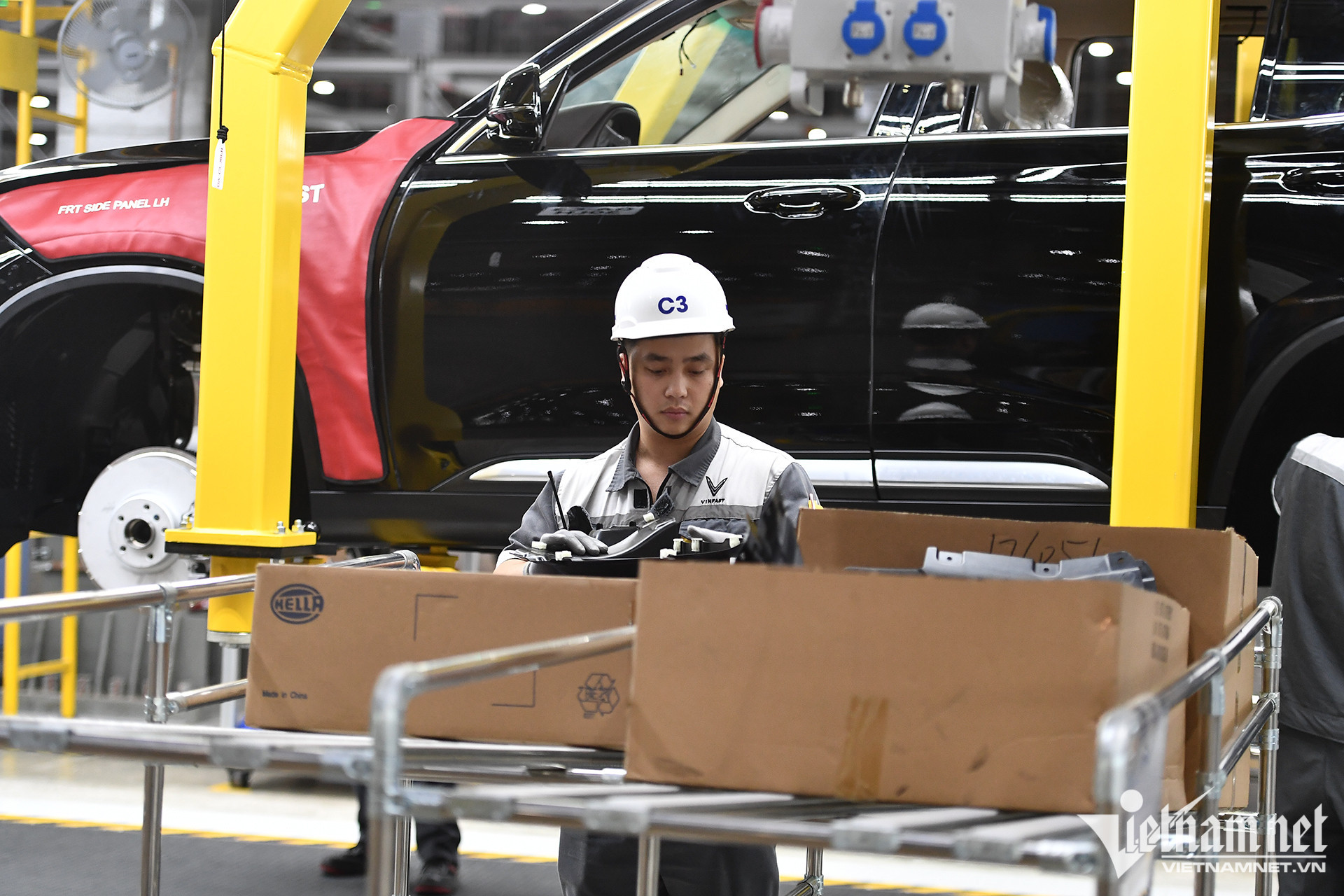 Two stories
I had a chance again to see businesspeople who were owners of car import companies whom I met six or seven years ago. At that time, they had set up businesses, automobile repair workshops and showrooms to sell car imports.
However, later, the Ministry of Industry and Trade (MOIT) released Circular 20 which only allowed genuine automobile manufacturers to import cars. As a result, their investments went down the drain.
As a journalist, I was then a 'fellow traveler' with the businesspeople on their path of complaining about unreasonable regulations and asking for regulation amendments.
"We have retired," they told me when we saw each other again. "We don't dare do any business now."
The businessmen are now white-haired and don't have the passion for work which I found several years ago.
My second story is about agricultural production. I knew a pig-farming household in Hai Duong that wanted to cooperate with a Thai enterprise. The Thai partner promised to provide capital to the breeders and take responsibility for consumption, while the Vietnamese household had to apply for licenses to build the farms, raise pigs and implement epidemiological matters.
The cooperation model developed well, which prompted the Thai partner to scale up the business.
However, finally, the partner decided not to implement the project because the household could not meet the requirements shown in the pig-farming development program in the locality.
These two stories, of course, don't represent all Vietnam's enterprises, but they have a common feature – the high business risks because of changeable and unpredictable policies.
Enterprises don't want to 'grow'
Vietnamese are proud of having many billionaires and large private enterprises, such as Vingroup, Thaco, Nova, Hoa Phat, Masan, Vietjet Air and FPT.
This is true, but it is not enough. Vietnam needs to have larger corporations, not just a few enterprises whose business is mostly in the domestic market, and not in the international market.
Statistics show that Vietnam's official business sector makes up 10 percent of GDP, and foreign invested enterprises (FIEs) 22 percent, and business households 33 percent.
The figures show that many Vietnam's businesses are very small and the economy heavily relies on FDI (foreign direct investment) and household businesses.
One of the reasons behind this, according to economists, is that Vietnam's businesses don't want to "grow".
According to the General Statistics Office (GSO), 97 percent of businesses are small and medium scale and the majority of them are privately run.
Of small and medium enterprises (SMEs), 50 percent have revenue of below VND3 billion a year and 13 percent have revenue of VND3-10 billion, while the number of enterprises with over VND300 billion accounts for only one percent.
Vietnam's private businesses are increasing rapidly in number, but decreasing in capital scale and workforce.
The Vietnam Confederation of Commerce and Industry's (VCCI) surveys found significant decreases in medium- and large-scale enterprises in the pre-pandemic period.
A typical private enterprise uses fewer than 20 workers and has VND1.2 billion, or $54,000 worth of fixed investment capital.
This leaves an economy mostly composed of small and micro enterprises, approximately 96 percent, of which micro enterprises account for 70 percent.
With small scale and low revenue, most private enterprises cannot attract qualified skilled workers, and find it hard to mobilize financial resources. They don't have money to invest in technology and equipment, so their productivity is low and competitiveness is weak.
Vietnam is striving to become a high income country by 2045. However, economists have warned that the goal may not be attainable amid the lack of large private corporations. Such corporations act as the 'backbone' that generates supply chains and leads other enterprises to development.
Vietnam promises
The recent report of the Ho Chi Minh National Academy of Politics on the private sector pointed out a number of problems. There exists the fear that when the private sector grows well, it may manipulate the economy. There is discriminatory treatment applied to the private sector as opposed to other sectors. And the harassment from civil servants when performing their duties also causes difficulties for the development of the private sector.
VCCI's reports also show many problems that discourage private enterprises, including discriminatory treatment, complicated procedures, big 'under-the-table' fees, difficulties in land and capital access, and changeable and unpredictable policies.
To stimulate the development of private enterprises, first of all, it is necessary to create an open and fair business environment.
The policies applied to the private sector need to be improved greatly so as to not only help private enterprises' to join the market, but also to help them exist and grow.
It is also necessary to remove bottlenecks and barriers that hinder business freedom.
Economic policies need to be designed to promote cooperation among businesses, encourage large, state-owned and FIEs to cooperate with Vietnamese SMEs.
Investment incentives offered to FIEs and state owned enterprises (SOEs) need to be given to private enterprises as well.
Tran Thuy