The charming culture of Lo Lo people
Latest population surveys show that as of 2021, nearly 5,000 Lo Lo ethnic people are living on extensive regions in northern Vietnam.
 Their habitats are in Cao Bang Province, Ha Giang Province's Meo Vac and Dong Van districts and Lao Cai Province's Muong Khuong District.
Despite the small population, this ethnic minority has maintained their distinctive long-standing culture of which traditional costumes are an essential part.
Ngam Lom Village in Cao Bang Province is where travelers can explore how local women who belong to Lo Lo ethnic minority make their own dresses and accessories, such as hats and bags with eye-catching colors and patterns.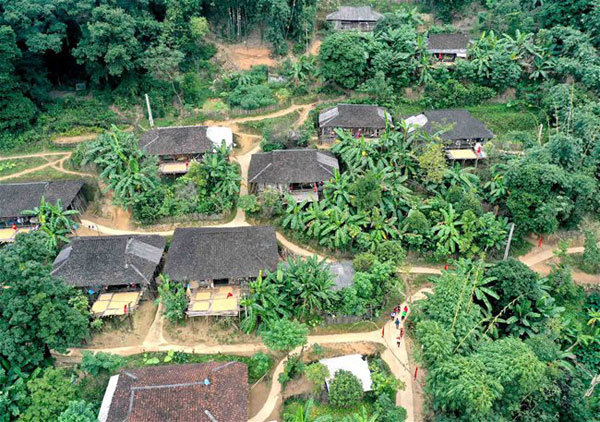 A bird's eye view of Ngam Lom Village. – SGT Photo: Thu Huong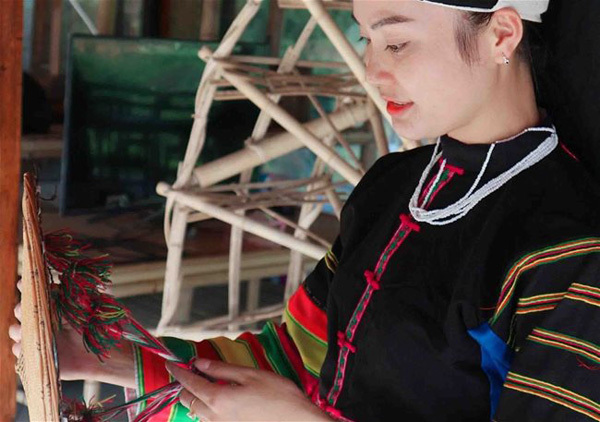 A beautiful Lo Lo lady in traditional dress.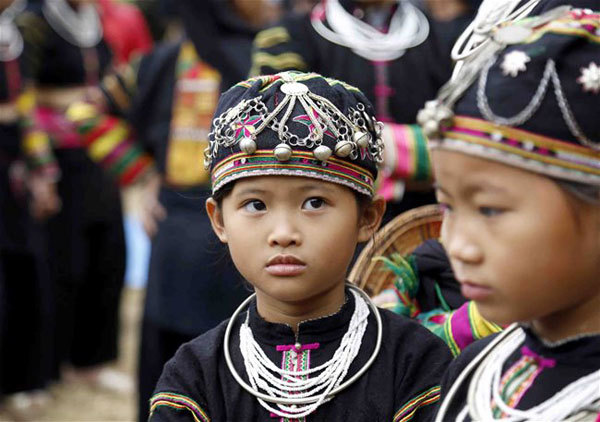 Lo Lo kids.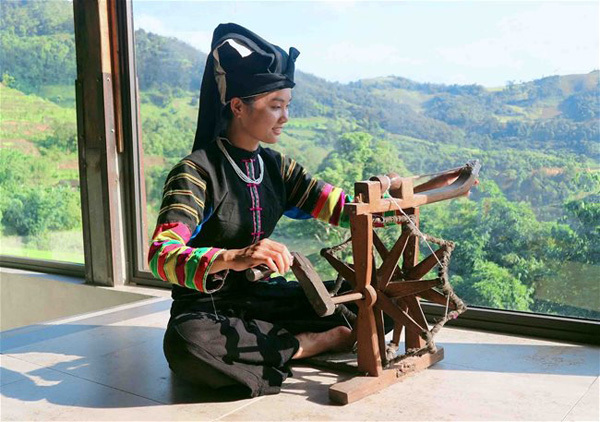 A woman spinning yarns using her wheel.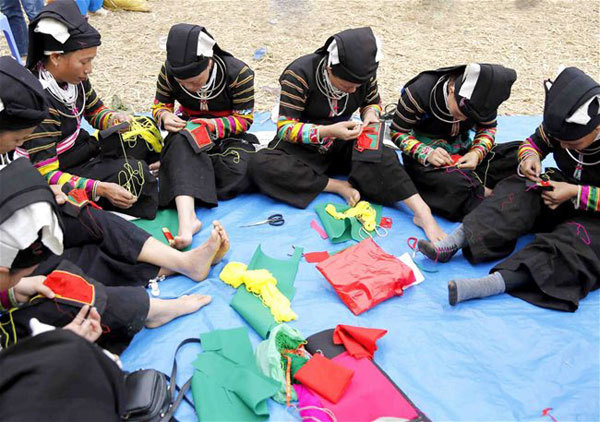 This group of Lo Lo women are embroidering patterns on clothes.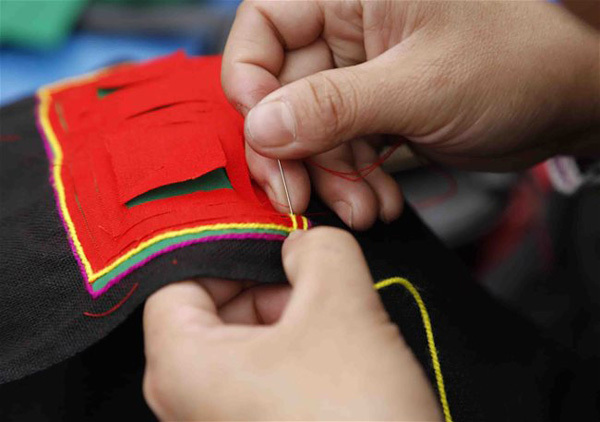 It requires skillful hands to produce beautiful embroidered patterns.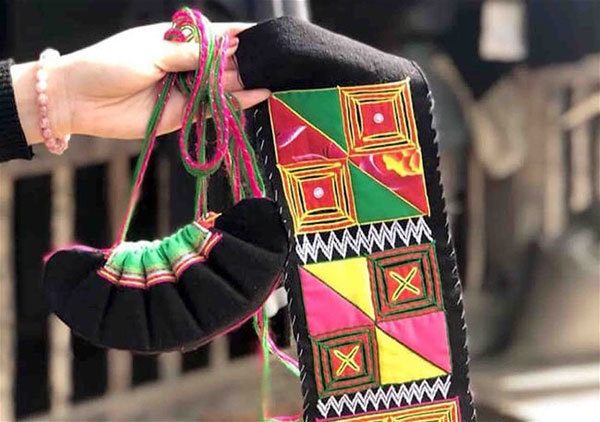 A small bag is decorated with colorful patterns.
SGT

At the foot of Lung Cu National Flag Tower, the country's north pole in Lung Cu Commune, Dong Van District, there is a miraculous village, which is often depicted in legends.

Brocades are typical weaving and sewing products of the Tay people in the northern mountainous province of Cao Bang.