The charming scenery of Cao Bang, the only pandemic-free province in Vietnam
Cao Bang is the only province in Vietnam that is free from Covid-19. Accidentally 'stuck' in Cao Bang, travel blogger Phan Quoc (born 1992, from HCM City) has captured poetic images of this land.
Cao Bang has one international border gate, two main border gates and six auxiliary border gates with China. With more than 330km of border, Cao Bang has been free of Covid-19 since early 2020.
Cao Bang is located in the northeast of Vietnam, about 290km from Hanoi and is a limestone plateau mixed with mountains. This place is famous for tourist destinations such as Ban Gioc waterfall, Pac Bo relic site, Nguom Ngao cave...
Cao Bang is preparing to welcome the ripe rice season - the time when it attracts a large number of tourists. However, due to the impact of the pandemic, Cao Bang has temporarily closed its doors to tourists from other provinces.
Accidentally "stuck" in Cao Bang, travel blogger Phan Quoc has captured the charming and poetic moments of this land. Quoc has been in Cao Bang for nearly three months, since the fourth Covid-19 outbreak.
In mid-May, Quoc flew from Ho Chi Minh City to Hanoi and rented a motorbike to explore the northern provinces. When he came to Cao Bang, he planned to film beautiful scenes in Trung Khanh, Tra Linh, Ngoc Khe, Ngoc Con, the ripe rice season in Phong Nam valley... then travel to Mu Cang Chai (Yen Bai) to shoot scenes of the ripe rice season.
However, when Covid-19 became complicated in many localities, Quoc decided to stay in Cao Bang to experience the life and culture of the local people and wait for the ripe rice season.
Quoc said that he was lucky to be "stuck" in Cao Bang - the only province without Covid-19 in Vietnam.
The province closed its doors to tourists from other provinces on July 24.
Currently, Quoc is staying at a homestay in Ngoc Khe, Trung Khanh district at a cost of about 200,000 VND/day.
During the day, Quoc works full-time as a programmer for a foreign corporation. In his free time, he and the homestay owner do gardening, raise livestock, and experience the life of local people.
The life here is slow and peaceful. Most people are not too worried about the pandemic because they mainly live on their own.
In the late afternoon, Quoc often rides a motorbike to deserted places to take pictures of the sunset.
During this time, Quoc can still visit some tourist sites if he meets epidemic prevention regulations.
The natural beauty and life of Cao Bang can be seen through photos by Phan Quoc:
Ban Gioc Waterfall is charming and majestic.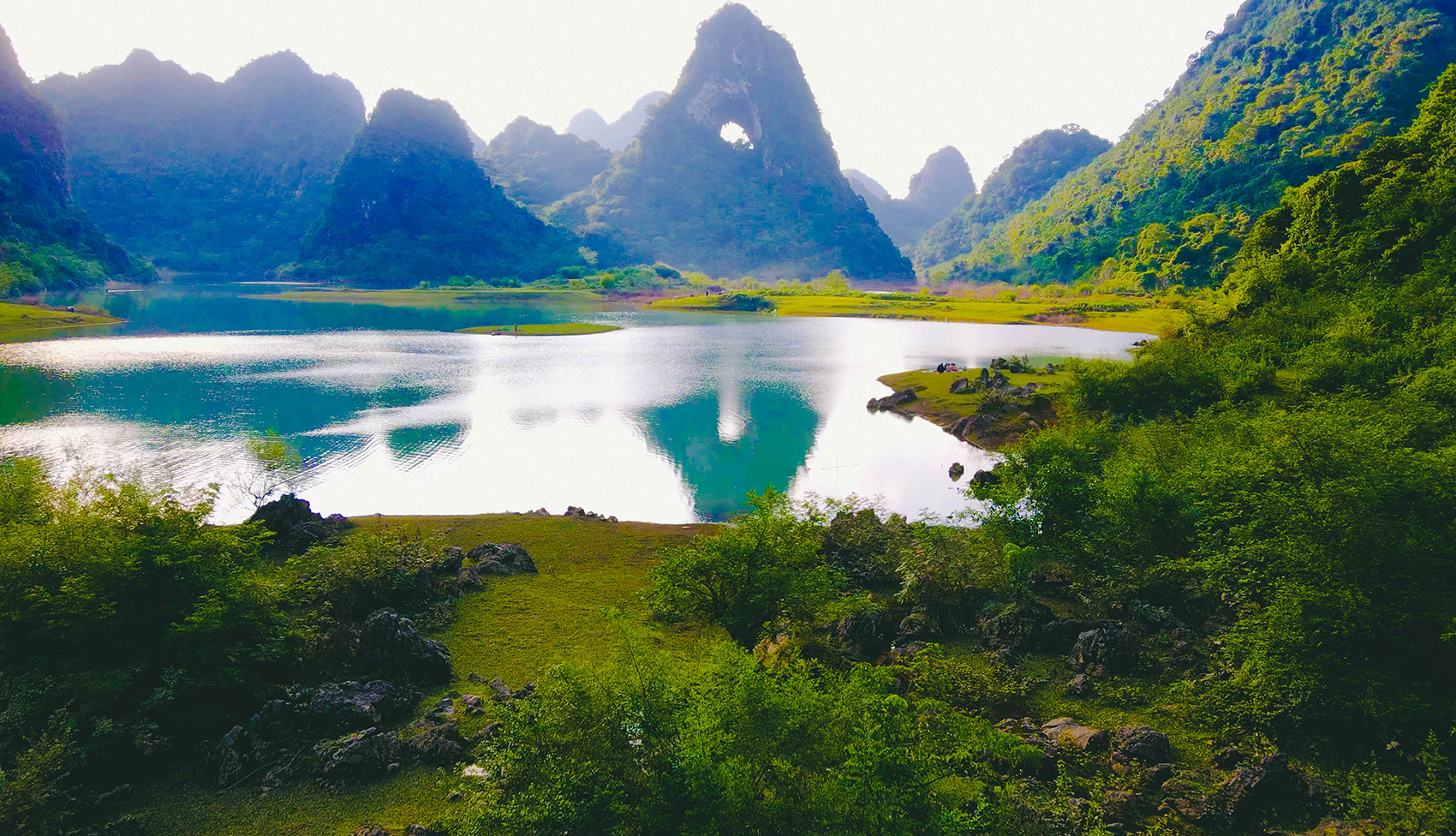 ​​Mat Than (God's Eyes) Mountain, located in the valley of Ban Danh hamlet, Quoc Toan commune, Tra Linh district, Cao Bang province.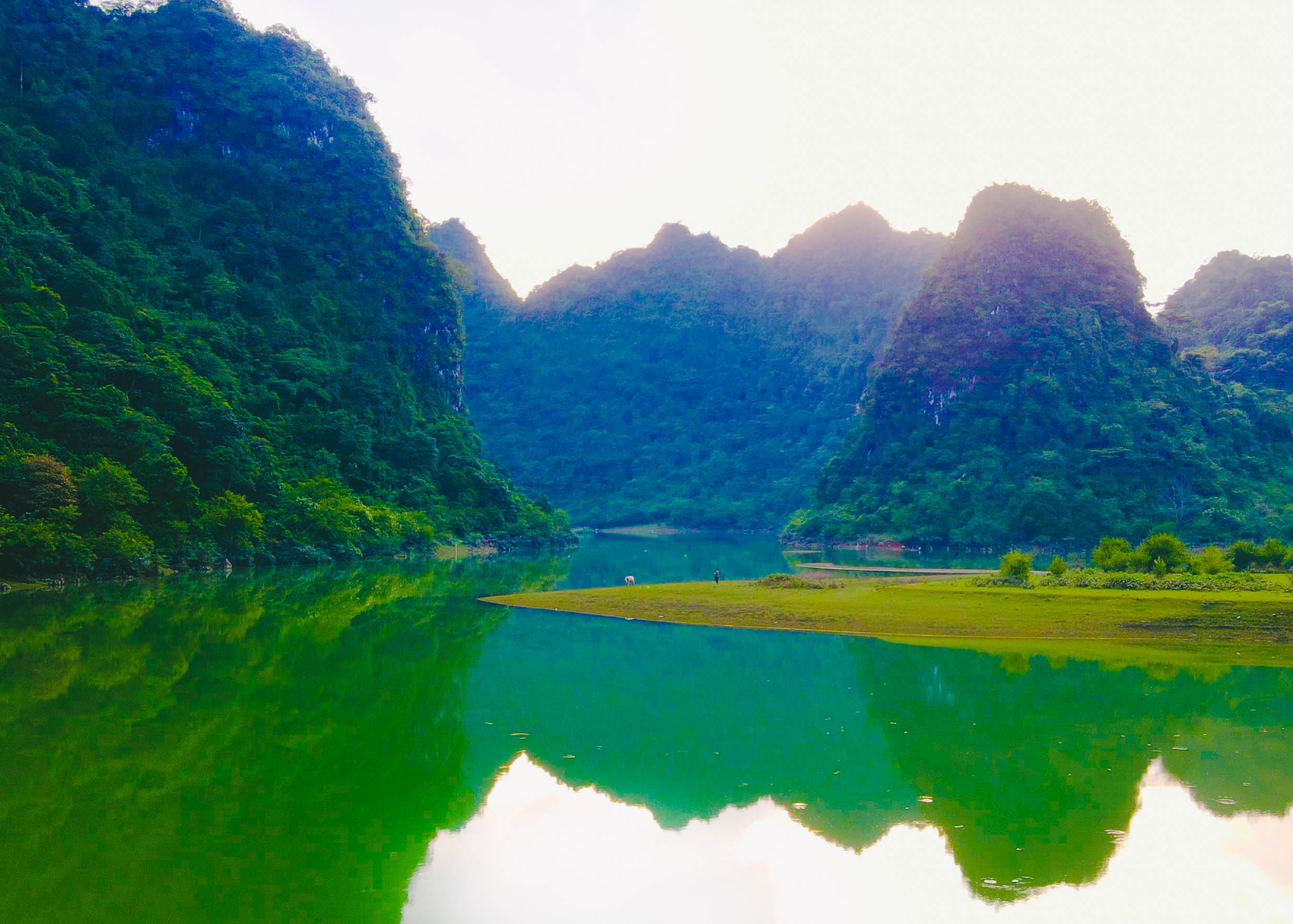 Each season, the scenery of the Mountain of God's Eyes is beautiful in its own way. However, September-October is the most romantic and charming time.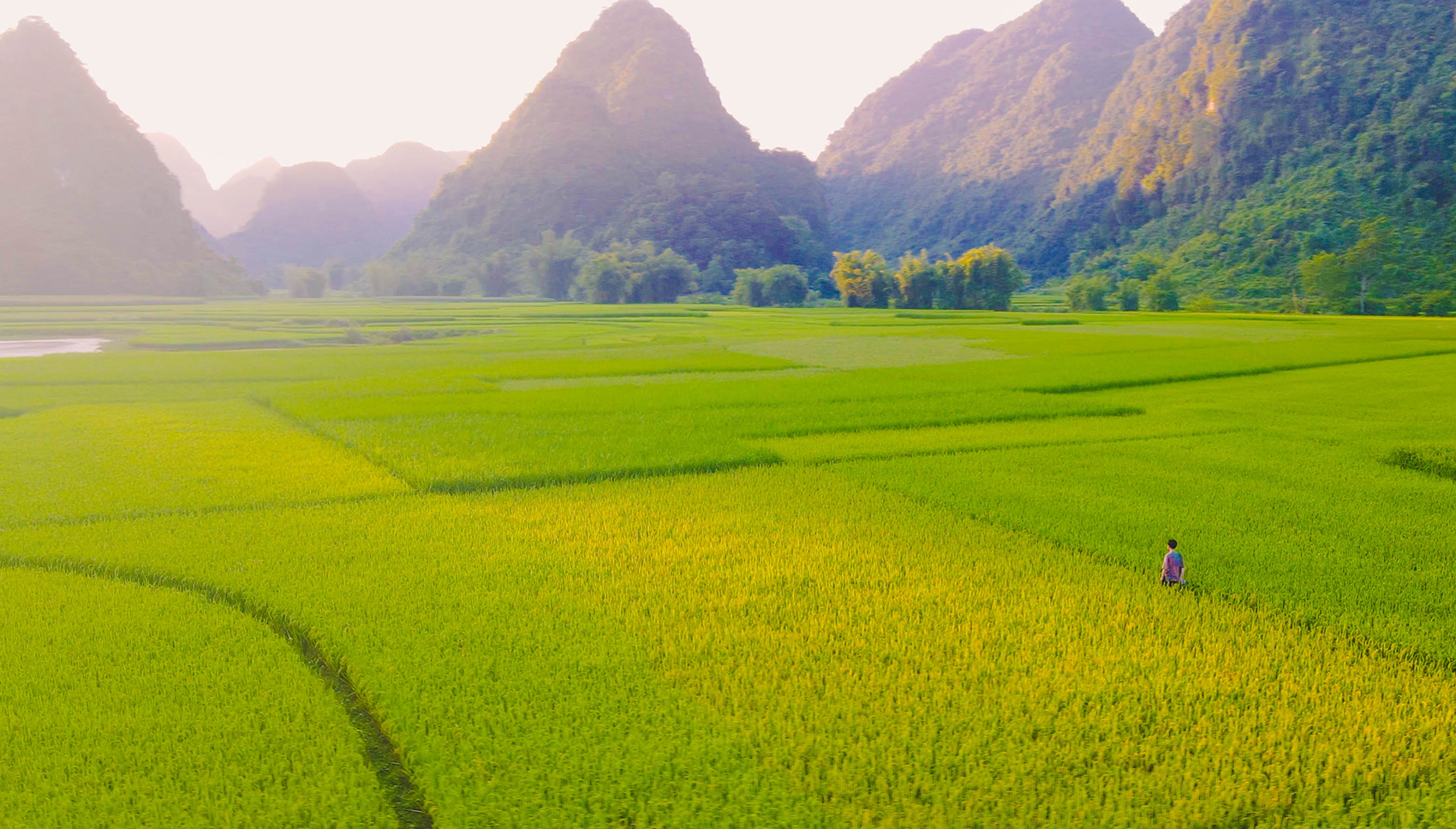 Phong Nam valley.
The beautiful scenery of the valley at sunset.
In just a few days, Phong Nam valley will enter the ripe rice season.
Me Pia Pass is one of the most famous passes in Cao Bang, a place that any travel enthusiast wants to conquer.
On clear evenings, Quoc can see the Milky Way.
Linh Trang
(Photo - Video: Phan Quoc)

In October 2020, Hoai Khao hamlet was chosen to be a community tourist destination because it had preserved the cultural values and rich lifestyles of the Dao Tien people.