The fortune of an "antique king"
Dinh Van Dan is known as the "King of Antiques" in the northern province of Ninh Binh. His antique collection is worth hundreds of billion VND (millions of USD).
Over the past 40 years, Dan, 70, has collected thousands of antiques, including the most precious and rarest items in Vietnam. The collection is estimated at about VND100 billion (over $5 million).
Dan said his hobby was inherited from his father. In the past, whenever he collected a new item, Dan's father invited his friends to his home to drink tea and talk about antiques. Dan used to sit beside his father, listening to stories about the history of antiquities and materials, and how to assess antiques.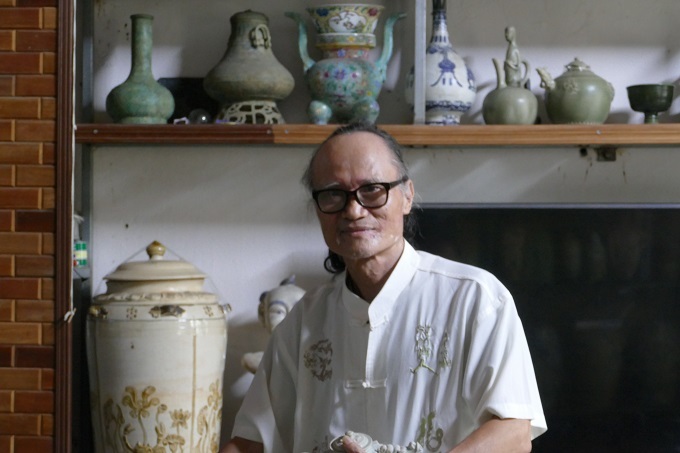 Mr. Dinh Van Dan
Dan graduated from Thai Nguyen University of Mechanical and Electrical Engineering but he worked as a mobile photographer. He traveled everywhere on an old motorbike to take photos for people to earn his living.
On the way, he found ancient pottery products that locals had dug up while doing farmwork or building houses, but did not know the value of these items. These antiques were left in the garden, in the corner of the kitchen or used to store food for dogs and cats ... He bought these items at cheap prices and sometimes exchanged them for his photos.
Dan's footprints were everywhere, from urban to rural areas, from lowland to upland. He brought food to remote areas to live together with locals for an entire week. Thanks to his close relations with local people, they always called him whenever they found an antique.
Dan's wife has always helped her husband to collect antiques. She has never complained even though her husband spent all of his money buying antiques.
Dan said that he rarely cleans antiques because he believes they must have some dust. Most of the items he owns are ceramics, porcelain and jade, which can be easily broken.
The great collection
Dan said that antique collectors must have an understanding of the history, materials and styles of each period. Thus, they are able to accurately evaluate and appraise antiques and avoid buying fake items.
Dan currently owns more than 1,000 rare antiques, including some items that are considered "national treasures". One of them is a ceramic vase with swan pattern from the early Le dynasty (XV century).
The National Museum of History has a similar vase. Some people offered Dan over VND10 billion but he refused to sell.
Another treasure in Dan's collection is a pair of ceramic vases with lotus patterns from the Ly dynasty, which is said to be valued at several billion VND.
A 5,000-year-old axe-head from the Dong Son pre-culture period is also another precious item.
Dan also makes money by restoring antiques, work that needs expertise and skills. The time to repair antiques lasts from a few hours to a few days. The price ranges from VND3 to VND5 million.
"The most difficult stage is shaping. The restorer must have knowledge of the sculpture, color and history of the item. Otherwise, the item after restoration will not be natural, reducing its aesthetic value," Dan said.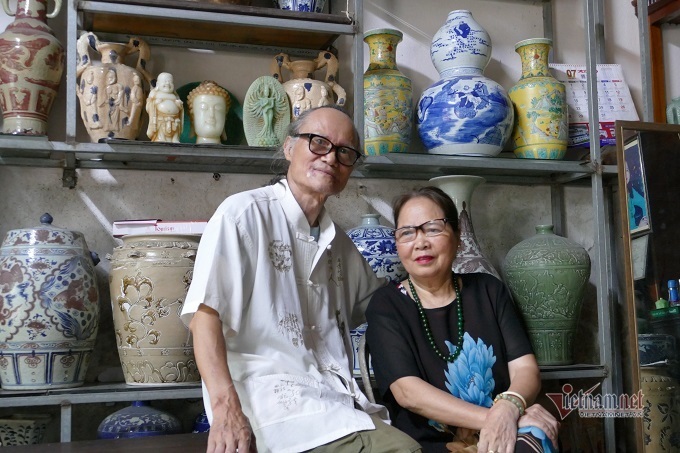 Dan and his wife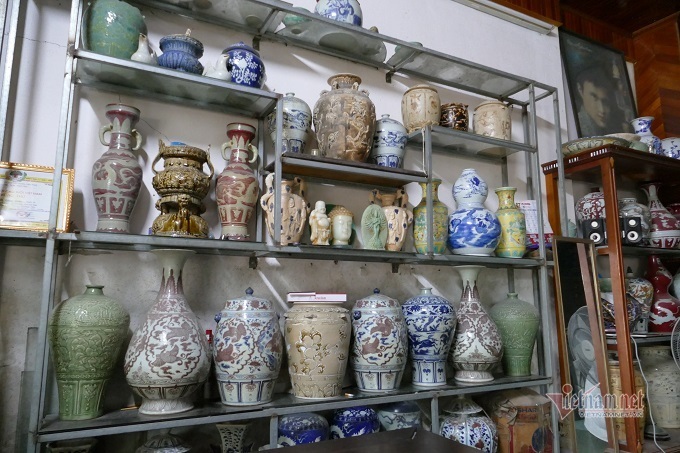 Dan's antiques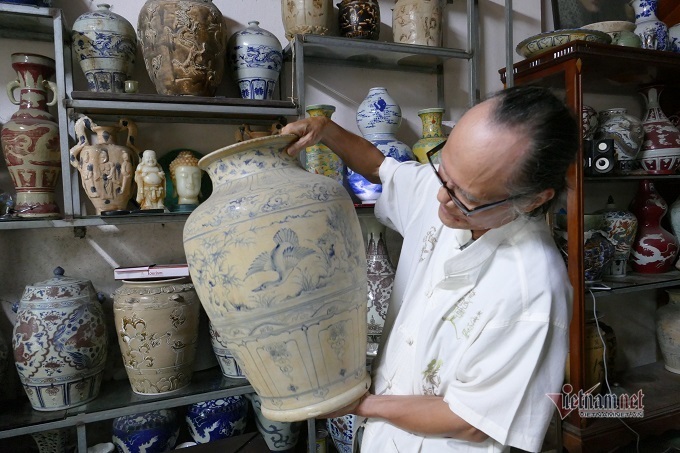 Dan's treasure - a ceramic vase with swan pattern from the early Le dynasty (XV century).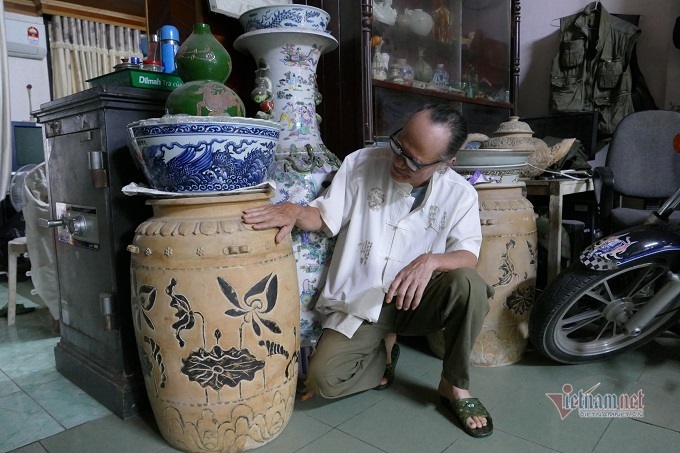 Another trease - a ceramic vase from the Ly Dynasty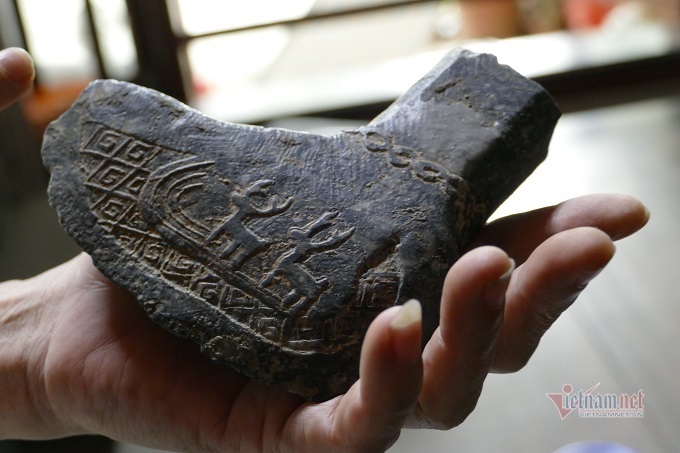 The 5,000-year-old axe-head from the Dong Son pre-culture period
Minh Khue

Recently, dozens of antiques have been robbed from 20 historic relics in seven districts of Hanoi, causing concern among people and agencies.