The most expensive Vietnamese banh mi brands in Saigon
Banh mi (Vietnamese sandwich) is considered a cheap and popular street food in Vietnam. But there are many exceptional banh mi brands that are much more expensive than others.
Huynh Hoa bread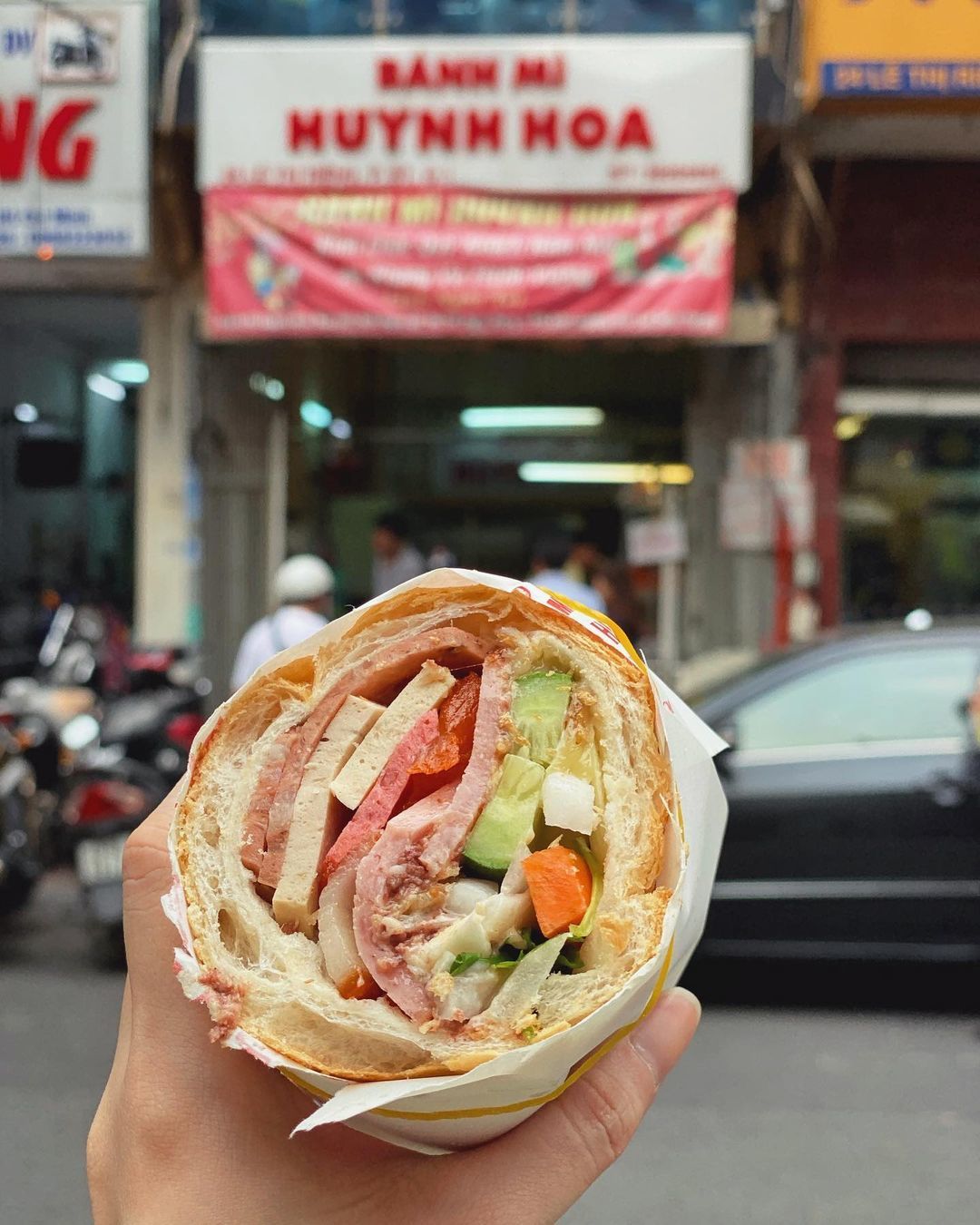 (Photo: thebakeanista)
Priced at VND58,000, Huynh Hoa is said to be the most expensive banh mi in Saigon. Huynh Hoa's long-time customers say since the shop first opened, its banh mi has doubled and tripled in price compared to normal banh mi on the market. Reopening after the social distancing period, the brand raised the price from VND48,000 to VND58,000.
A Huynh Hoa banh mi weighs about 400 grams. According to the brand owner, all fillings are homemade based on their own recipe, with unique flavors that have won over customers for many years.
People who love Huynh Hoa banh mi say it is worth the price. The filling is very delicious and fully packed, with up to 13 different components such as pate, salted shredded meat, pork pie, ham, xa xiu (a kind of processed pork with special flavor), sausages, herbs and others. One banh mi is enough for two diners. Many veteran customers say the special part that makes Huynh Hoa banh mi famous is the delicious pate.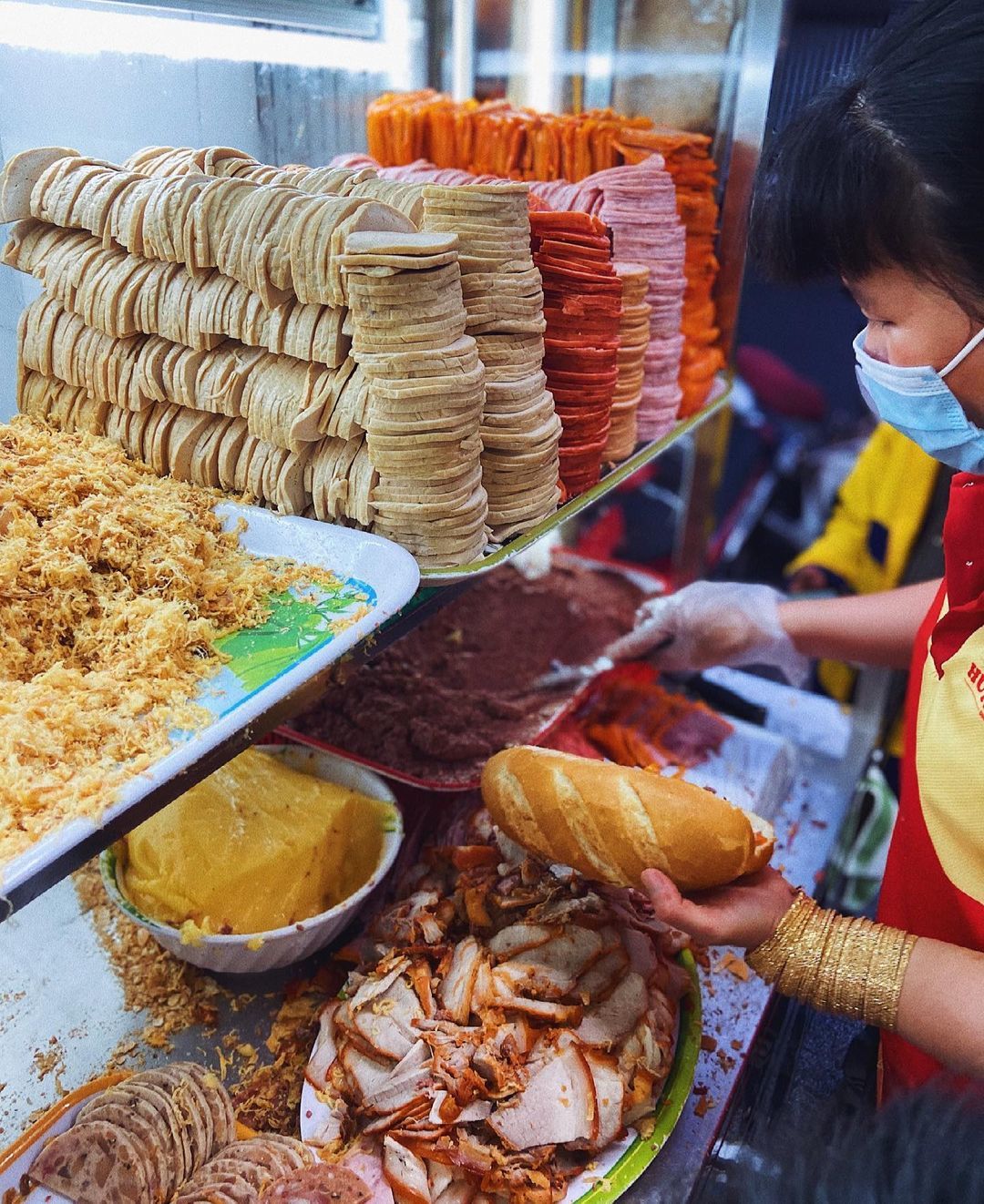 (Photo: Thuen.ng)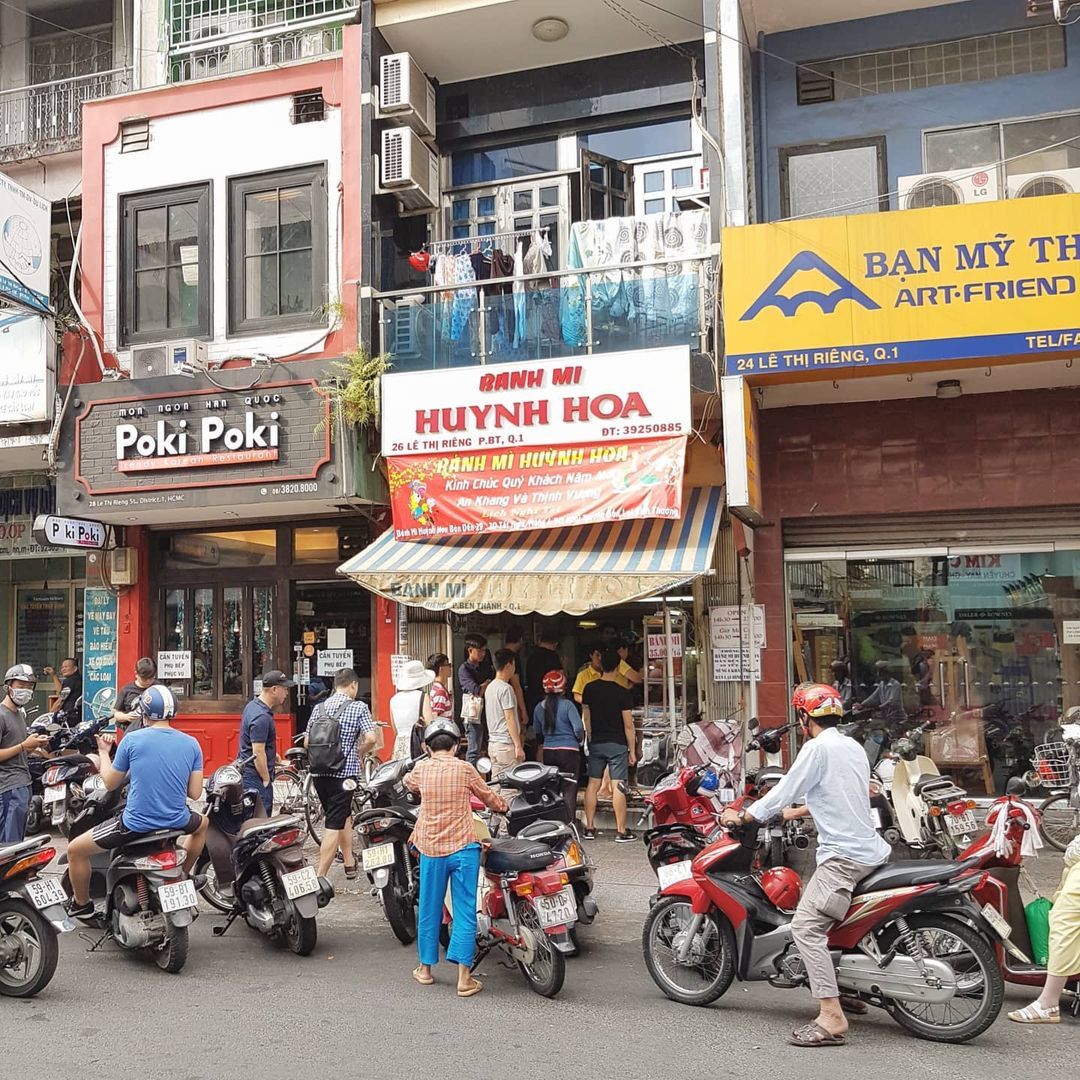 (Photo: spiderfoodie)
Nhu Lan bread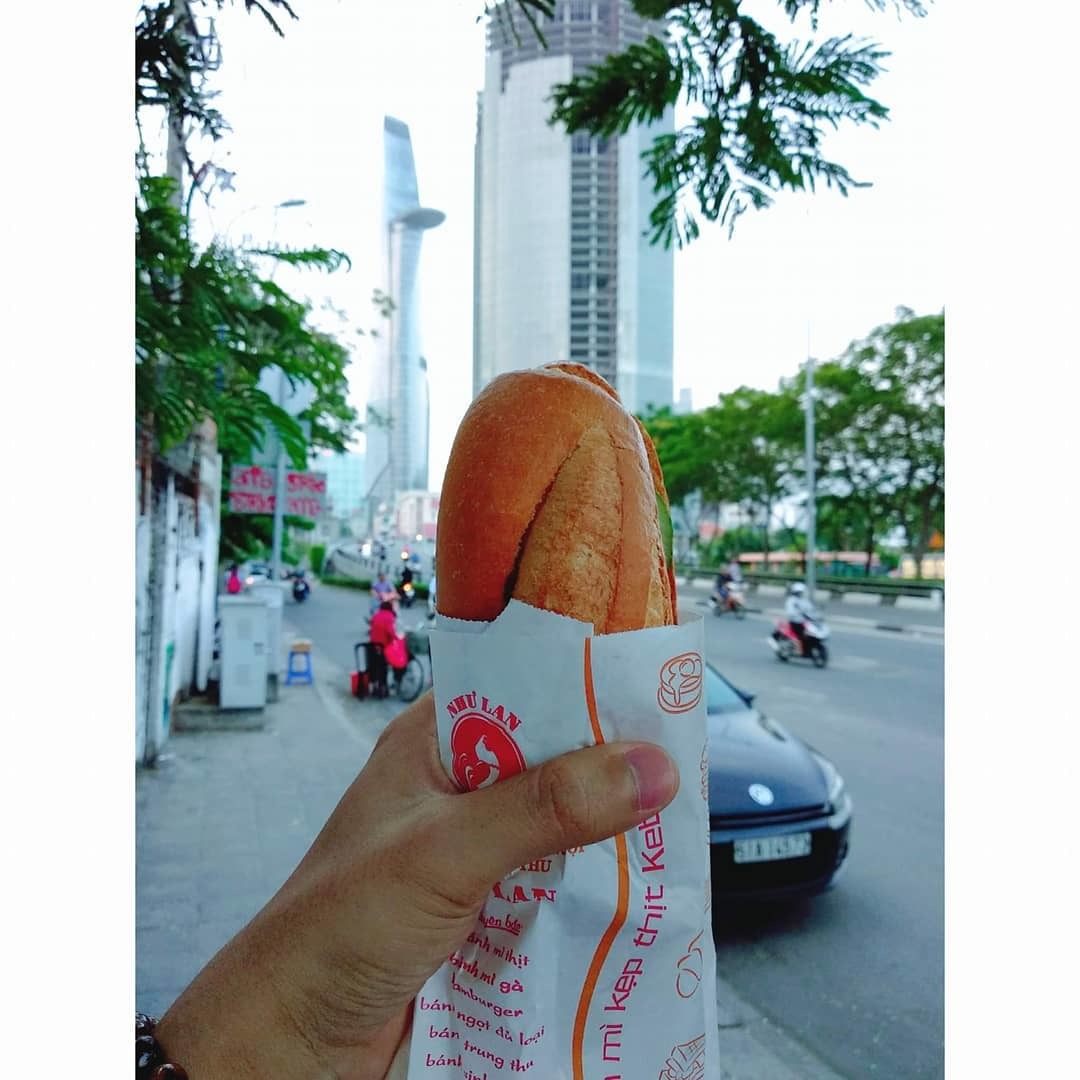 (Photo: lukeeee_ng)
In addition to mooncakes, Nhu Lan brand is famous for banh mi. The price is VND15,000 to VND60,000.
Nhu Lan banh mi's menu is diverse, with different kinds of stuffing such as pork, pork pie, salted egg and xiu mai, pate, fried egg, at the same price of VND30,000. With a special banh mi priced at VND60,000, diners will enjoy special stuffing with ham, pate, and homemade mayonnaise, cucumbers, cilantro, and pickles.
Nguyen Sinh bread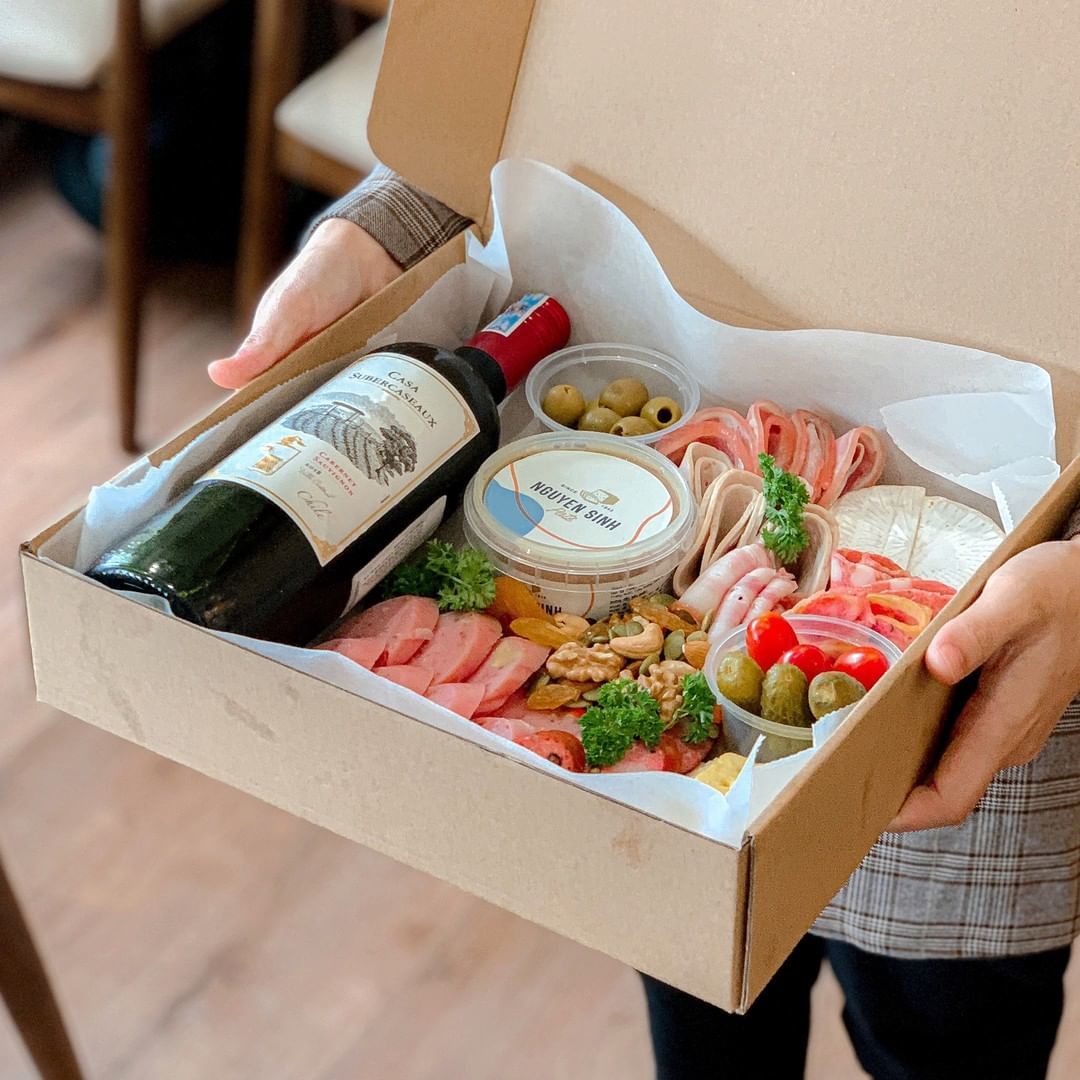 (Photo: nguyensinh.pate.eatery)
Nguyen Sinh restaurant used to sell banh mi with ham to the middle class or civil servants who worked for the French beginning in 1942 in Hanoi. The Nguyen Sinh Bakery opened in 1982 in HCM City.
This is considered a "luxury" banh mi with a different style. Instead of adding stuffing into the bread as other banh mi shops do, the restaurant serves diners with a plate of seven types of stuffings like liver paté, sausage, ham, boneless pork leg, smoked meat… pickles and butter.
The stuffings are all made by the restaurant, based on a family secret passed down by the first owner.
The most impressive stuffing of Nguyen Sinh banh mi is the foie gras pate with a unique flavor that is not mixed with any other.
Nguyen Sinh banh mi is priced from VND35,000 to VND95,000.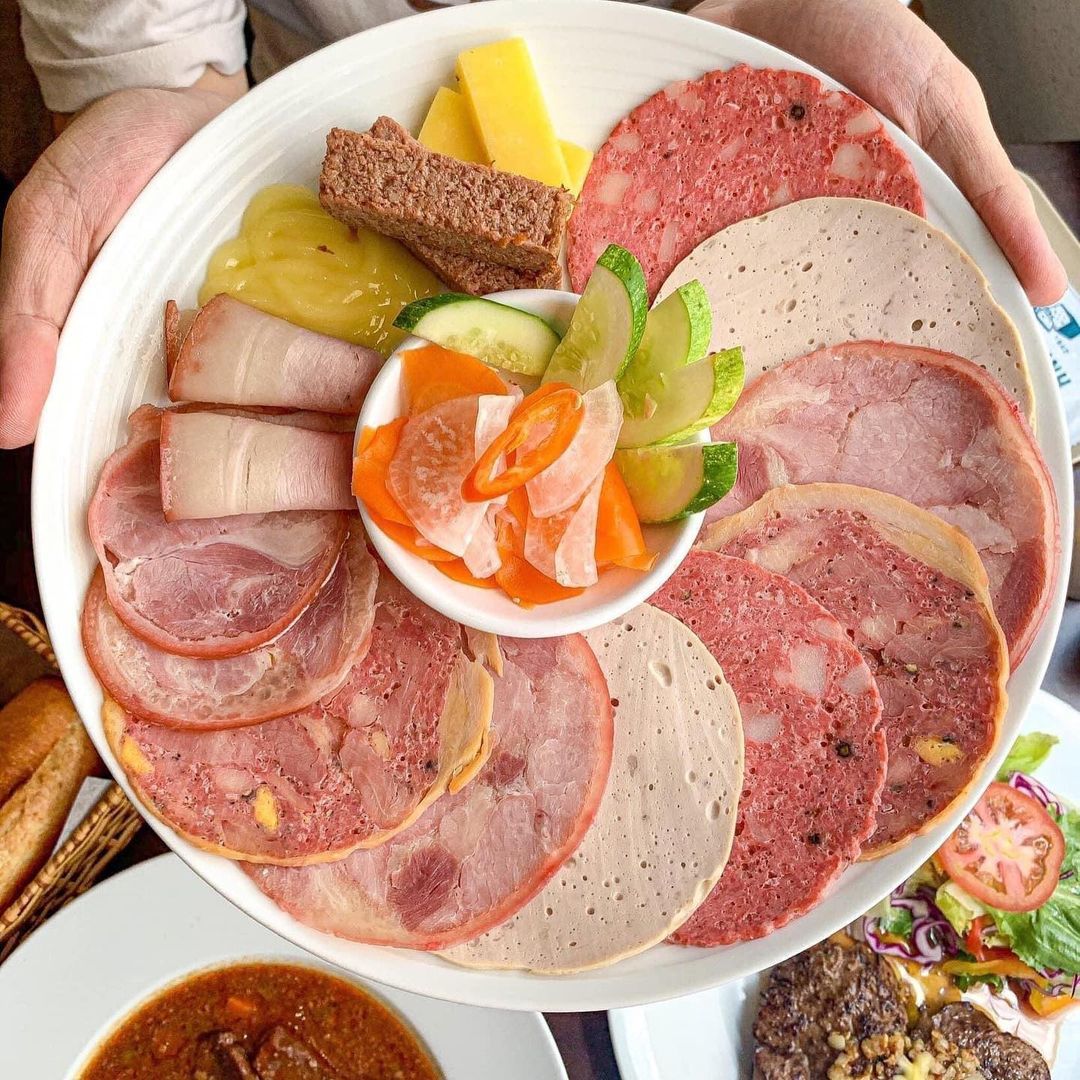 (Photo: nguyensinh.pate.eatery)
VND2 million bread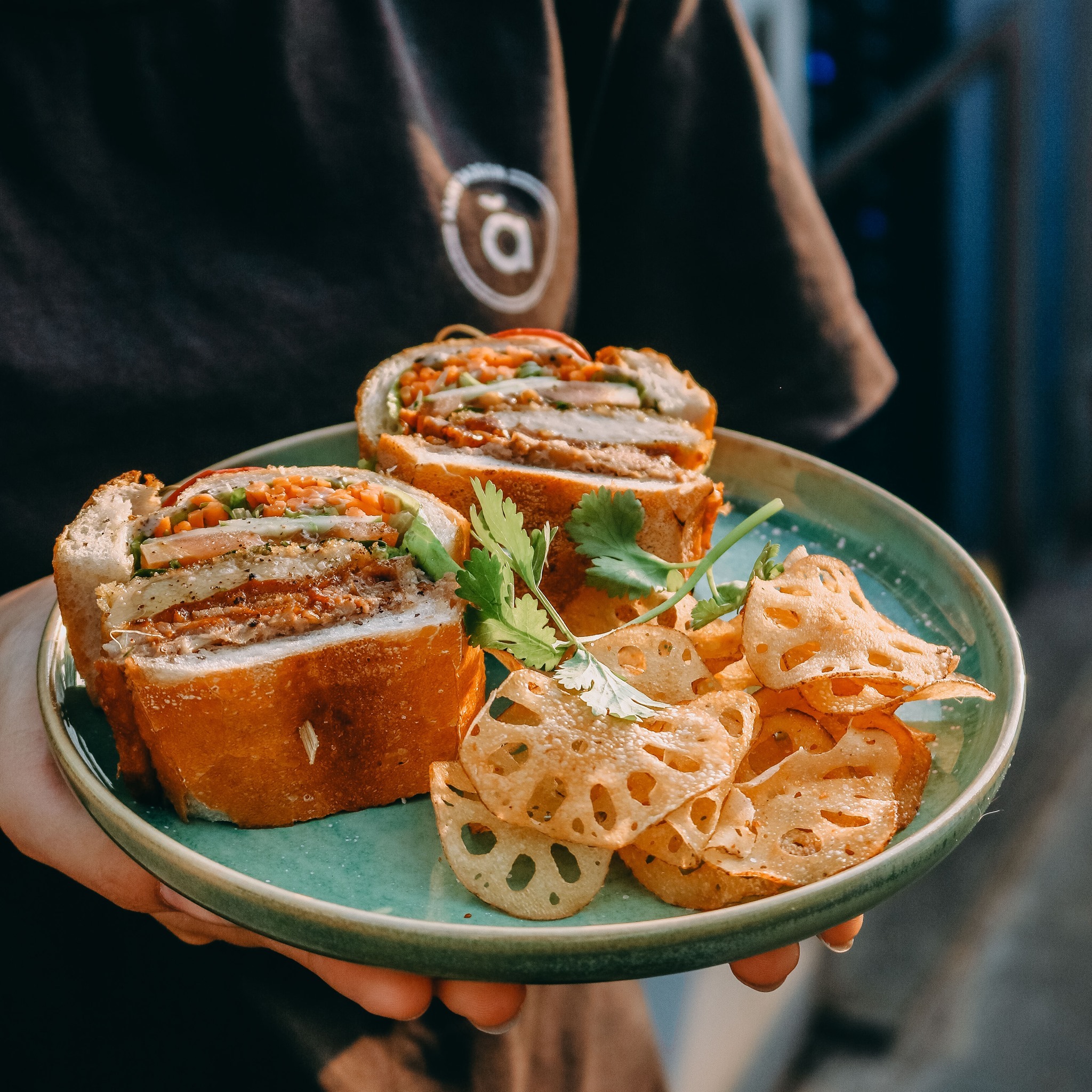 (Photo: Anan Saigon)
A restaurant on Ton That Dam Street, in District 1, Ho Chi Minh City, introduced the most expensive banh mi in Vietnam, priced at US$100 (over VND2 million). This banh mi is mainly filled with pork, but with a little variation in the style of French cuisine. First, the chef spreads mayonnaise containing truffle mushrooms, bakes the bread in the oven, before adding a special layer of pate, ordered from a famous French chef in Da Lat.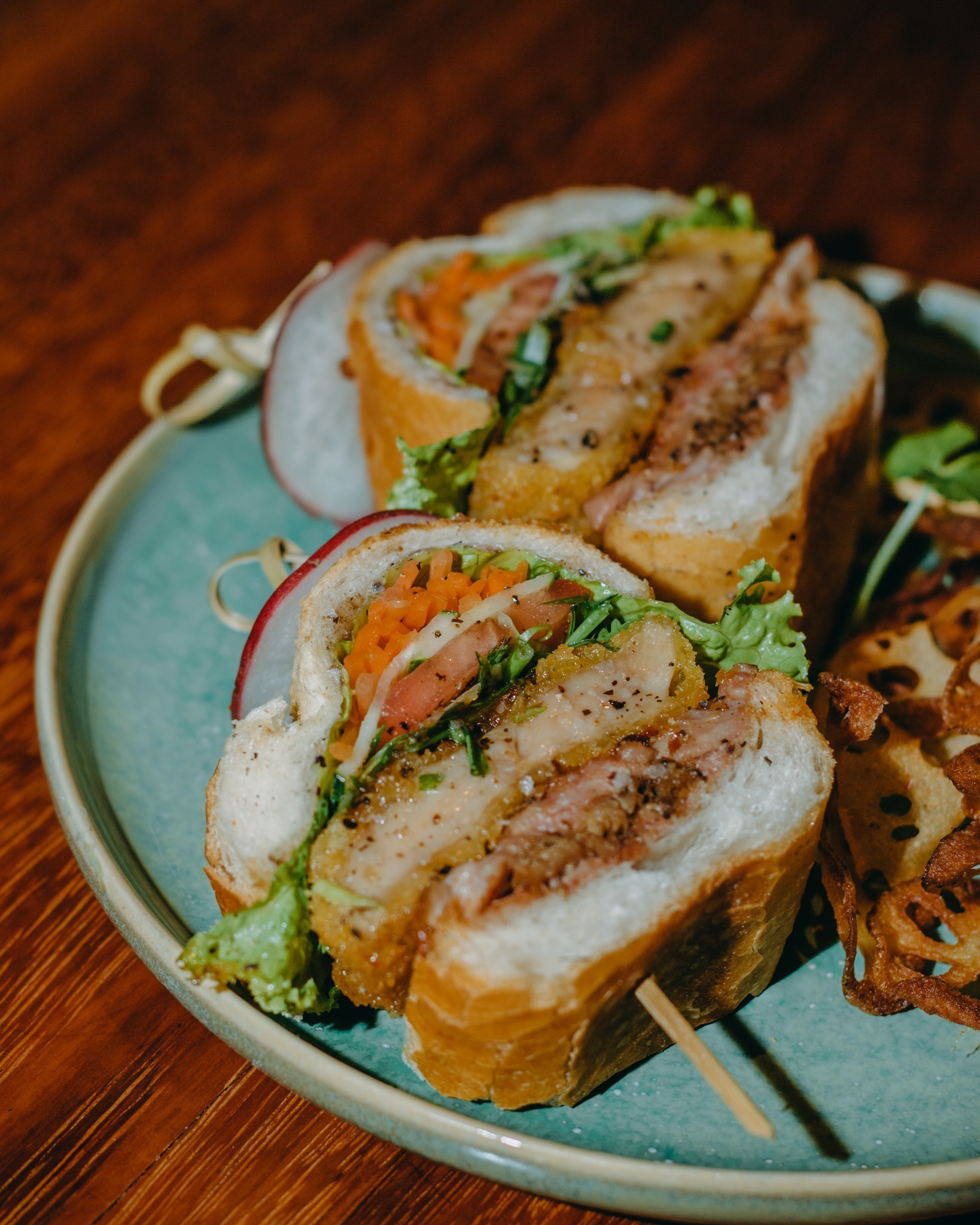 (Photo: Anan Saigon)
As for the pork, the chef will cut it into thick pieces and cook in a special way called sous-vide. The meat is stored in a vacuum bag and cooked at low heat for six hours to preserve the original flavor. When taking orders from customers, the chef will take the meat out of the bag and place it on the oven for a smoky aroma. Each piece of meat is cut with a "golden" ratio of fat to lean pieces.
The banh mi becomes expensive with the addition of foie gras, served with fried sweet potato with sturgeon roe, or truffle mayonnaise sauce, and two glasses of Italian white wine. To enjoy this special banh mi, diners must book a day in advance and deposit 50%.
However, the transformation of this street food into a luxury item has stirred controversy. While some people support the creativity of using expensive ingredients to elevate traditional dishes, many say this dish has lost the characteristics of the Vietnamese banh mi, an inexpensive street food, and some call it "a Vietnamese dish that is not suitable for Vietnamese budgets".
Linh Trang

Banh mi (Vietnamese bread/Vietnamese sandwich) is among the most popular dishes in HCM City. Here are some of the most famous banh my shops in Vietnam's biggest city.

Each patron's favorite bread is so well remembered, the seller, without help from a menu or any other kind of solicitation from the client, can recall their preferences by just looking at their face.