Three belts on the line at 'Fortunes of War' boxing event in Vung Tau
A blockbuster "Fortunes of War" boxing event will bring together Asia's best fighters in 12 bouts, including three title matches, sanctioned by the IBF and WBO on December 10 at The Grand Ho Tram Strip, Ba Ria Vung Tau Province.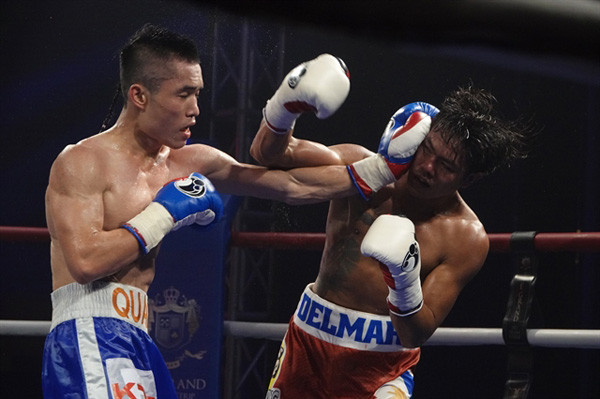 In his 12th pro match, IBF Asia lightweight champion Dinh Hong Quan will face Arnel Baconaje of the Philippines over 12 rounds. It is his second time defending his belt. Last July, he defeated Jules Victoriano of the Philippines unanimously.
The rising Vietnamese star does have a size advantage. Quan has recorded nine wins (4KOs), one draw and one loss (KO).
At 24, 'Black Eagle' Quan is younger than his rival and stands at No 189 in the world, 43 places higher than Baconaje.
However, 'The Silencer' Baconaje has bowled over some of the Philippines' biggest and best stars. Of his 15 wins, 11 came by knockout. The 29-year-old has suffered five losses, three by knockout.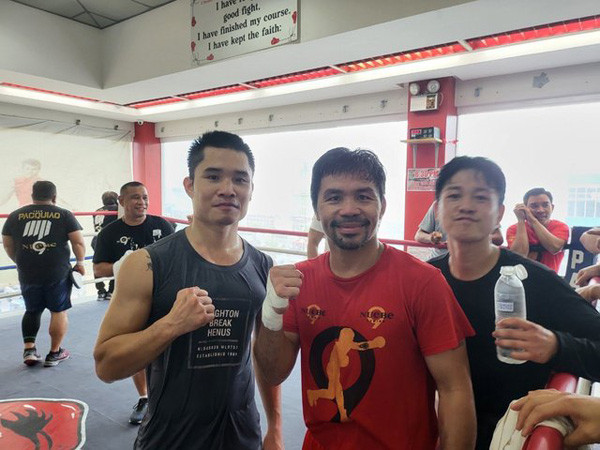 Baconaje has thoroughly prepared by training with the famous fighter "Japanese monster" Naoya Inoue.
Quan completed a training camp in South Korea before having an intensive training camp with legendary Manny Pacquiao in the Philippines.
"I feel in way better shape, my camp has been good, and being able to train with a legend like Manny Pacquiao has helped me a lot," said Quan.
"He is a model of hard work to succeed in boxing, as well as an example of rising up in boxing. Professionally, I learn, practise and improve my abilities to prepare well for the upcoming matches. I won't let people down."
Quan said that Pacquiao advised him a lot. In particular, the most memorable is the practice motto "fight hard, complete the exercises and always have faith".
"Everybody will see a far better Dinh Hong Quan this time, and I already know I will beat Arnel Baconaje. I am excited about it. I am very happy to have the challenge of stopping a top fighter like Baconaje in front of my home country," he said.
The second title match is between IBF Asia super-featherweight Charly Suarez of the Philippines and Indonesian Defry Palulu in a 12-round bout.
Their match was scheduled in March 2020 but was cancelled due to the pandemic.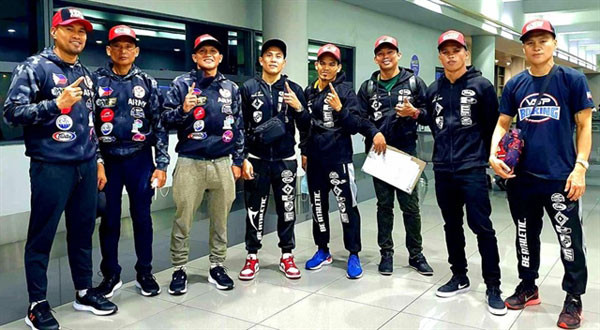 Suarez is a three-time SEA Games champion who won the 2014 Asian Games silver. He turned pro in 2019 and impressed the community with 13 wins with seven KOs.
Suarez has stayed busy this year as he fought for the WBA Asia title in March and defended it twice in July and October. He also won the Philippines national title in the process.
Palulu is currently No 1 in his country. He places 162 in the world with a record of 25 wins, two draws and two losses. He took the IBO Asia Pacific and WBC Asian Boxing Council super-featherweight belts in 2019.
"The Unseen Hammer" is in career-best shape and has been working on angles and power shots to halt the meteoric rise of Suarez.
"That is our plan. Team Palulu have worked very hard for this, and we will not let this opportunity slip," he said on vsppromotions.com.
"Suarez does not have the power to hurt me, or even hold me off. But I know when I catch him, he will go down. Indonesia will have a new champion on December 10."
The third title match is between South Korean Song Chan Ho and Thai Anusong Thonglueang, who will defend his WBO Oriental Youth super-lightweight belt across 10 rounds.
Song, 19, unbeaten in eight fights, is certainly living up to his "Purge Boy" ring name.
He is fast and has a high work rate, nice footwork, and works some clever angles. He is durable and is developing some power to go with his accurate hands.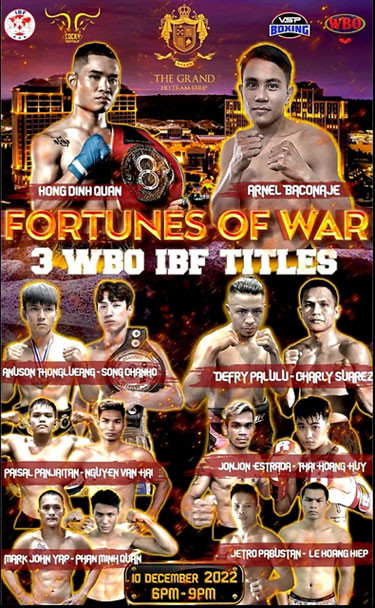 Thonglueang, 18, has already created media attention in Thailand, where he has put together 12 wins (9KOs) with only one loss in extra quick time. He is a dynamic all-action fighter and knows how to be effective inside the ropes.
Other matches with Vietnamese fighters are between Nguyen Van Hai vs Paisal Panjaitan of Indonesia in the lightweight class in four rounds; Pham Minh Quan vs Mark John Yap of the Philippines in the super-featherweight in four rounds; Le Hoang Hiep vs Jetro Pabustan of the Philippines in the super-bantamweight in four rounds and Thai Hoang Huy vs JonJon Estrada of the Philippines in the featherweight in four rounds.
Fortunes of War is organised by Vietnam's top boxing units of VSP Promotions and Cocky Buffalo with support from Vietcontent, the leading sports content in Vietnam.
Source: Vietnam News