On May 5, 2021, the new Government, headed by Prime Minister Pham Minh Chinh, had a regular but special meeting after one month of operation.
Cabinet members spent most of the time discussing a huge challenge that Vietnam was facing: the new Covid-19 outbreak. At that time the pandemic was wreaking havoc in the neighboring countries. Thanks to effective solutions that were proven in the previous three waves of Covid, Vietnam was like an 'oasis' among surrounding countries that were being fiercely attacked by the epidemic.
At that meeting, Prime Minister Pham Minh Chinh stated that Vietnam must have a new approach, new ideology and direction in fighting the Covid-19 pandemic. The Prime Minister emphasized the need for shifting the epidemic prevention state from a defensive to an active attack, but maintaining harmony between defense and attack.
After that, at meetings with ministries, agencies and localities, the Prime Minister continued to emphasize "focusing on the attack". Along with the 5K message, Vietnam is strictly implementing three counterattacks: large-scale testing; implementation of the vaccine strategy; application of technology for Covid-19 tracing.
From lessons learned from the fight against Covid-19 in Vietnam and the world, these are considered the most reasonable, scientific and practical measures so far.
Active testing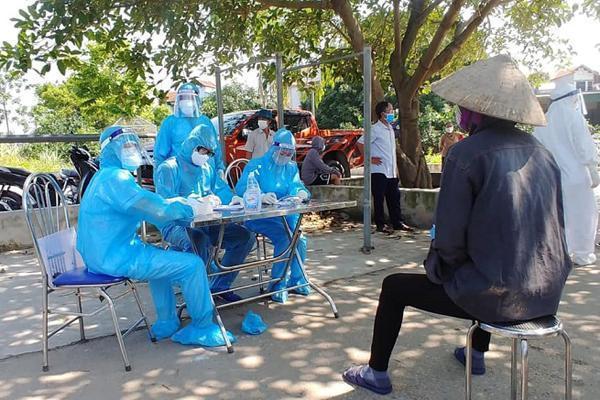 In fact, since late April, Covid-19 has taken place in Vietnam at a much more complicated level, according to the Ministry of Health. The new virus has spread unprecedentedly fast.
At this time, according to Minister of Health Nguyen Thanh Long, Vietnam has changed from being proactive to actively attacking the disease. Previously, Vietnam focused on tracing those who have close contacts to Covid-19 patients and provide Covid tests on a large scale, especially for high-risk groups.
In a very short time, Vietnam has implemented many solutions to increase testing capacity. In the ongoing 4th wave of epidemic, from April 27 to May 12, 306,138 tests were conducted, of which 643 cases were positive. Massive testing has become an effective screening measure.
Using advanced technology
When Covid-19 began to spread in Wuhan, China quickly applied isolation and social distancing measures and built a field hospital.
China strongly applied technology to monitor, zone and isolate people in the city and between neighboring provinces. All thanks to the Bac Dau satellite navigation system that was previously used to monitor freight and traffic flow.
In particular, China has a system of facial recognition cameras placed everywhere. Combined with big data, this system can analyze travel schedules, body temperature, and contact numbers, so China could easily partition and isolate F1, F2, F3 subjects as soon as it detected the F0 case.
In the US, when Covid-19 broke out, they took advantage of their technological superpower position to take a shortcut in making vaccines against the virus. After China and the US, many countries have used technology to fight the epidemic.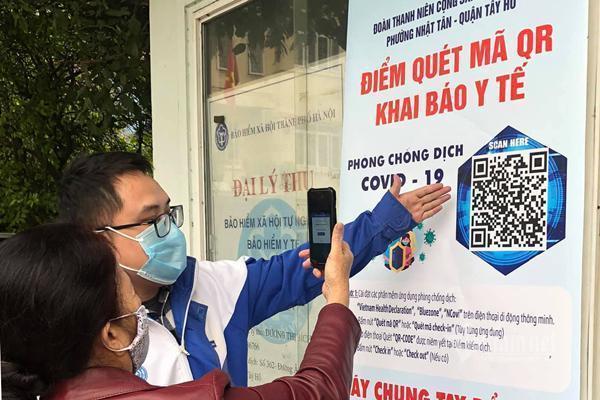 In Vietnam, at the Government meeting on May 5, Minister of Information and Communications Nguyen Manh Hung said that it is necessary to prioritize solutions on technology and vaccines.
Agreeing with this statement, Prime Minister Pham Minh Chinh said that Vietnam needs to promote the use of advanced technology in epidemic prevention. This is considered one of the effective attacks against the Covid-19 epidemic.
The Ministry of Information and Communications has issued the document "Guidelines for using a set of solutions to support the prevention, control and tracing of Covid-19 in the community". This set of solutions includes the Covid tracing app called Bluezone, the voluntary health declaration management system NCOVI, the medical declaration for people entering Vietnam, the system to record people coming and going to public places using QR code, and the Covid-19 anti-epidemic map system.
As of 5 p.m. on May 14, 32.19 million downloads and installs of the Bluezone application were recorded. Other apps offered have been widely applied in many provinces and cities in Vietnam.
The vaccine war
The Government has issued Resolution No. 09 dated May 18, 2021 on the purchase of Covid-19 vaccines. The resolution states that the Government has assigned the Ministry of Health to urgently organize the purchase of vaccines as quickly as possible so that vaccinations can be widely implemented in the country.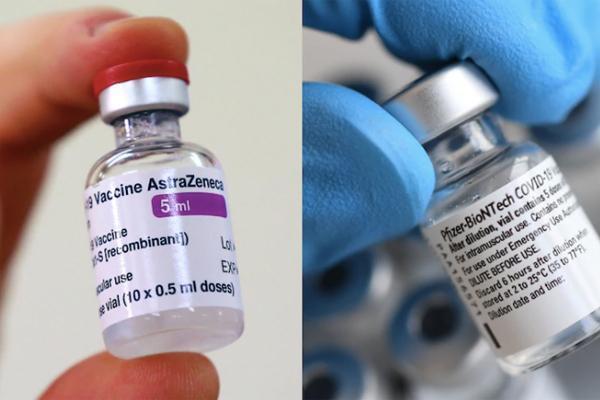 Prime Minister Pham Minh Chinh asked to implement the vaccine strategy by accelerating the purchase and import of vaccines in accordance with the Prime Minister's direction; receive technology transfer, speed up domestic vaccine research and production; organize vaccinations effectively, and proactively prevent incidents and clearly explain when incidents occur.
In the context of "fighting the epidemic like fighting the enemy" and a global shortage of Covid-19 vaccines, the Prime Minister has asked the Ministry of Health and other ministries and agencies to uphold the sense of responsibility for the people's health and the interests of the nation, to unify the implementation of solutions to have vaccines as soon as possible.
This is an urgent situation so the purchase of vaccines must be handled in accordance with the law on special, urgent cases, and must be done immediately.
According to the latest news from the Ministry of Health, Vietnam has signed an agreement to purchase 31 million doses of Pfizer-BioNTech COVID-19 vaccine. These doses will be delivered in the third and fourth quarters in 2021, raising the total volume of imported COVID-19 vaccines in the year to 110 million doses.
The Ministry of Finance is also seeking the Government's approval for the establishment of a Covid-19 vaccine fund.
The Ministry of Health plans to buy 150 million doses of vaccine to inoculate about 75 million people at an estimated cost of VND25.2 trillion ($1.09 billion). Of the amount, VND21 trillion will be used to purchase vaccines and the remainder will cover transportation, preservation, distribution and vaccination costs.
The Ministry of Finance said that VND16 trillion for vaccine procurement will come from the state budget, while the remaining VND9.2 trillion will be mobilized from localities, businesses and organizations.
Vietnam has received a total of 2,611,000 AstraZeneca vaccine doses, including 2,493,600 ones shipped by the COVAX Facility. More than 1,011,390 frontline workers have been vaccinated between March 8 and May 18, according to the Ministry of Health.
It is hoped that with these key solutions being implemented at the same time Vietnam will be able to quickly control the epidemic and stabilize production and daily life.
[5K message: Khau trang (facemask)- (Khu khuan) disinfection- (Khoang cach) distance- (Khong tu tap) no gathering – (Khai bao y te) health declaration].
Make in Vietnam applications for Covid-19 prevention:

- NCOV: For people to declare personal information and health status. This is the official channel for authorities to send recommendations to people about the epidemic situation.
- Vietnam Health Declaration: For people entering Vietnam to make medical declarations. Based on the data collected from this application, the health system will provide medical assistance as quickly as possible.
- Bluezone: A Bluetooth-based app that helps determine if a person has come in contact with a COVID-19 patient. The contract tracing app uses Bluetooth Low Energy, a wireless personal area network technology, to link with smartphones within a two-meter distance. If a user is positive for SARS-CoV-2 (known as person F0), health authorities can identify those who had close contact with that person (known as F1), and the system will alert them about the risk of infection. They will be also provided with instructions on contacting health authorities for assistance. So far, around 32 million downloads of Bluezone have been recorded.

- Hanoi Smartcity: This application makes it possible for people to monitor people under quarantine and Covid-19 patients. The monitoring is conducted by the GPS system on the phone. The Hanoi SmartCity app displays the location of people who are quarantined or under medical supervision due to suspected Covid-19 infection (F1 to F3).
Tuan Lam

Vietnamese Deputy Prime Minister Vu Duc Dam and the World Health Organization (WHO) representative Kidong Park have both noted that Covid-19 has been quietly spreading in the community.

Although the VHD, NCOVI and Bluezone apps have helped people make health declarations, there are still loopholes that allow people to avoid the declarations.