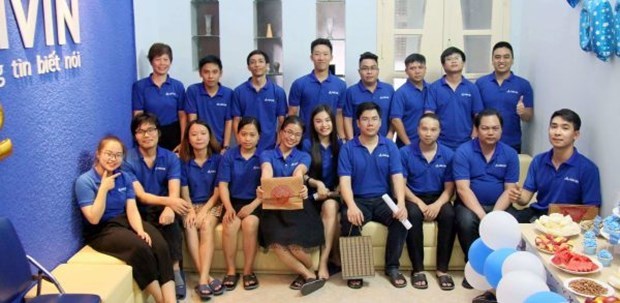 Three Vietnamese startups have been selected by Microsoft to participate in the "Highway to a 100 Unicorns" initiative in the Asia-Pacific region, a scheme that aims to strengthen the region's startup ecosystem. (Photo: VOV)
The Vietnamese representatives participating in the project include the corporate management platform Base.vn, logistics application service provider Abivin, and House3 platform, Radio the Voice of Vietnam (VOV) reported.
Through joining the initiative, all three startups will receive technological consultancy, access to customers, and other support from Microsoft.
Pham The Truong, General Manager of Microsoft Vietnam, outlined that the country has over 1,500 startups operating across various fields, adding that the percentage of startups nationally remains even higher in comparison with other countries throughout the region. Despite this, Truong noted that only 3 percent of these startups have gone on to become successful, according to surveys.
He emphasised that the "Highway to a 100 Unicorns" initiative will serve as a bridge between the start-up community and Microsoft's leading experts. Indeed, the tech giant will equip local startups with essential business and technological skills in an effort to improve their competitiveness, all whilst developing in a sustainable manner in order to reach various regional and international markets./.VNA