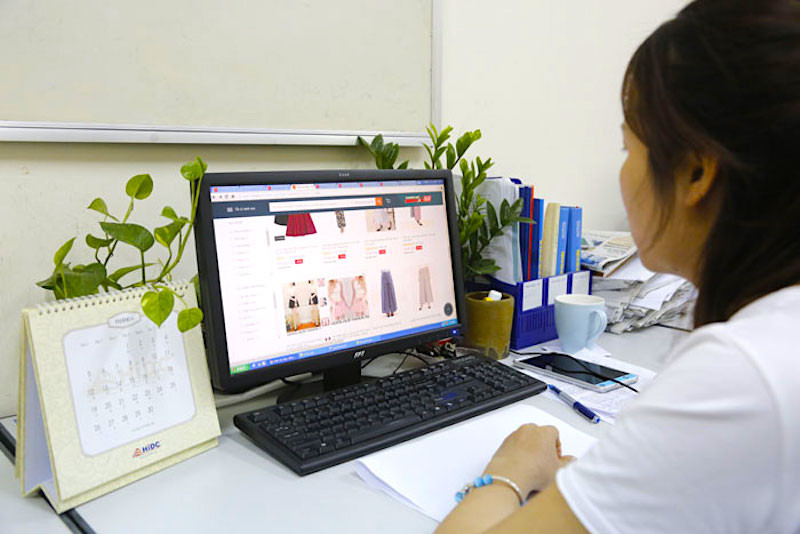 According to the Vietnam eCommerce and Digital Economy Agency in a report released in September, the size of the retail e-commerce market reached $13.7 billion in 2021 and is forecast to increase to $16.4 billion by the end of this year.
On average, the report says a Vietnamese person will spend $260-285 per year on online shopping. The most purchased product groups on e-commerce platforms are clothes, shoes, and cosmetics, accounting for 69 per cent, followed by household appliances and technology with 64 per cent and 51 per cent respectively.
Previous data published in April on cross-border e-commerce business by Singaporean logistics provider Ninja Van and its parent company DPDgroup noted that Vietnam ranked second in the region in terms of the total e-commerce market, only after Thailand. The data surveyed 5,000 people across six Southeast Asian countries.
It also showed that e-commerce platforms are still the dominant channel among online purchases, with 76 per cent of Vietnamese consumers admitting that this method helps them save money and price incentives are the main factor to push purchases online.
The eye-watering numbers are the motivation for retailers, e-commerce platforms, and tech businesses to put more effort into the race for market share competition. While brands promote digitalisation to reach online users, e-commerce platforms also continuously offer incentive programmes to attract customers, especially in the form of sales such as Black Friday.
Meanwhile, deals between e-commerce platforms and fintech companies are also helping to promote cashless payments, bringing more convenient shopping experiences to customers.
"Business should come up with a new model combining e-commerce and fintech. If the goods are not of the right quality, there is also an intermediary unit to guarantee and refund the customer.
At this time, customers will not have the distinction between offline or online payment, which is the driving force for the development of e-commerce," said On Nhu Binh, strategic business director of Teko Vietnam.
Teko is a service company providing a cloud-based platform to promote the digital transformation capacity of businesses in the retail segment, and has more than five years of experience in e-payments and e-commerce.
Fundiin, a Vietnamese fintech in BNPL with capital from Singaporean investment funds, has been working with Sapo, a technology company that provides an omnichannel sales and management platform, to deploy such a solution since July.
The cooperation has given more than 100,000 retailers on the Sapo platform the opportunity to convert payment methods, increasing sales by up to 30 per cent after just one month of implementation.
Nguyen Anh Cuong, co-founder & CEO of Fundiin, shared that its desire is for customers to have access to many new payment methods and create their own value for each user, instead of being limited. "High-value products are being heavily supported financially through instalments through financial companies or bank cards," said Cuong.
In fact, cooperation between e-commerce platforms and fintech businesses has been going on for several years. Lazada has partnered with eMonkey e-wallet since 2020 to integrate an e-wallet payment method into its commerce platform.
While Shopee applies the form of payment via AirPay wallet, Sendo, an e-commerce platform that is serving more than 12.5 million customers and 300,000 sellers nationwide every month, is also working with local e-wallet MoMo, which boasts 28 million users.
Meanwhile, e-commerce giant Tiki has continued to offer a new experience for users since collaborating with Home Credit in July to launch the Home PayLater product. This is a solution that allows Tiki's customers to buy goods first and pay later by dividing the amount each month according to the supplier's terms.Source: VIR