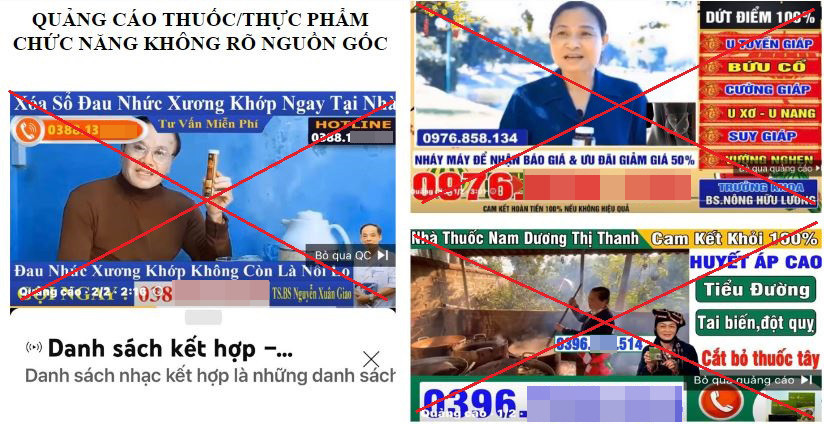 Of the most popular applications, social networks remain the most favored by Vietnamese smartphone users.
Apps for editing videos and social networks providing short videos saw the highest increase in the number of users in February 2023, followed by e-commerce platforms and e-games.
This is why short videos on TikTok are favored over long videos on YouTube and documents or images on Facebook.
To better satisfy users' taste, Facebook and YouTube have launched Facebook Reels and YouTube Shorts with features allowing users to produce and share short videos.
Recently, problems about the capability of controlling content on TikTok have been discovered.
MIC has come to the conclusion that TikTok has committed many violations in the Vietnamese market.
However, other social network platforms have also spread toxic content.
At MIC's press conference on April 6, Le Quang Tu Do, director of the Authority of Broadcasting and Electronic Information (ABEI), said both Facebook and YouTube have committed violations in operating the feature for sharing short videos on Facebook Reels and YouTube Shorts.
For Facebook Reels, the most common violations are fake news and misinformation related to political issues on the platform.
There are also many vulgar and offensive images, amd ads about gambling, prostitution, and drugs of unknown origin.
Violations on advertising counterfeit goods, drugs, functional food with unclear origin, and ads with banned content have been found on YouTube Shorts.
Do said MIC has been cooperating with ministries and branches to organize working sessions with cross-border platforms, asking them to prevent and remove information that violates laws.
The ministry has developed technical tools to scan, detect and handle misinformation. However, social network platforms are using algorithms to prevent the tools from automatically scanning and discovering breaches, thus making management more difficult.
With the huge volume of information produced every day on social networks, if the platforms are uncooperative and 'filter' bad content with algorithms, the prevention and removal of bad content will be ineffective.
MIC plans to deploy legal, economic, technological, diplomatic and communications solutions to request cross-border platforms to observe Vietnamese laws.
It also plans to organize conferences with the MCNs (multi-channel networks) of YouTube, TikTok and Facebook to strengthen management effectiveness in observing Vietnamese laws.
Trong Dat