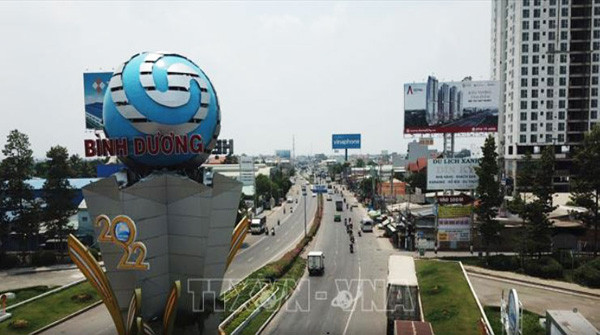 Becamex Infrastructure Development JSC (Becamex IJC), which manages the toll collection on the highway, said that it had sent the toll fee reduction plan to the provincial Department of Transport.
Currently, cars with fewer than 12 seats and trucks with a capacity of less than 3.5 tons pay VND15,000 at each of the two toll stations.
For vehicles with 12-30 seats and trucks with a capacity of 3.5-8 tons, Becamex IJC is charging VND18,000 each. The fee for vehicles with more than 30 seats and over-eight-ton trucks is VND20,000.
With respective cuts of 7%, 6%, and 5%, the new toll fees for the three groups of vehicles mentioned above will be VND14,000, VND17,000, and VND19,000 each from July 14.
The National Highway No.13 section running through the southern province of Binh Duong is 64 kilometers long. Toll collection on the section began in 2002 under a build-operate-transfer contract signed between the Binh Duong government and Becamex IDC, the parent company of Becamex IJC.
The toll collection period originally would be valid until 2037. However, as Binh Duong continued to upgrade the national highway section between 2016 and 2019, the toll collection period was extended to 2052.
Source: SGT