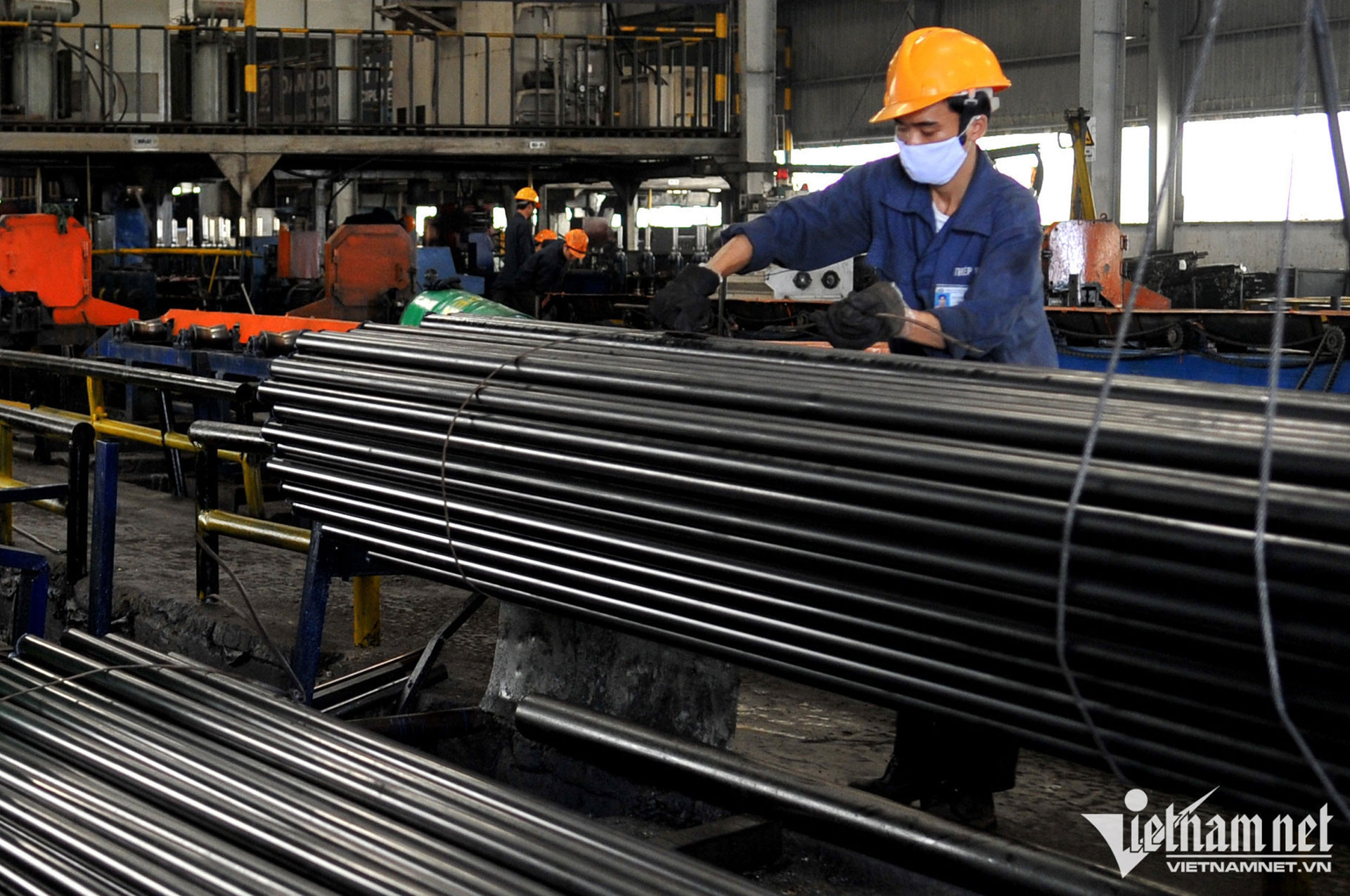 The building structural price increased by VND1.2-2 million per ton, while the sand price in some areas increased by twofold.
However, demand remains weak. Purchasing power is just 50 percent of the output of factories in Vietnam.
Strawberries
Son La strawberries are flooding the Hanoi market. Previously, it was seen as the fruit of the rich because of its high prices. But the price has become surprisingly low.
Big strawberries that sold at VND1 million per kilogram at the beginning of the crop are selling at VND 125,000-150,000, while VIP strawberries priced at VND500,000 per kilogram now can be bought at just VND100,000 per kilogram.
Mid-end products are priced at VND60,000-70,000 per kilogram.
Thai marian plums
Thai marian plum in traditional markets and supermarkets can be seen dyed a yellow color. The products are very expensive this year with selling prices 2-3 times higher than last year.
At fruit shops, it is selling at VND185,000-200,000 per kilogram, and is the most expensive Thai fruit. But they are still selling well.
In addition to Thai marian plum, people can choose marian plums from the Mekong Delta and Cambodia. However, consumers prefer Thai products despite high prices as they are more delicious.
Durian prices
In Tien Giang and Can Tho, durian prices have dropped by 20-50 percent. Last month, farmers sold durian to merchants at VND170,000-190,000 per kilogram, but now they are VND90,000-140,000 per kilogram.
The current prices are much lower than February, but they are at the highest levels compared with the same period in previous years.
Mekong Delta farmers said these are durians from the main crop and the output of each garden is up to 10-20 tons.
Expensive imported pomelo
Ruby red flesh pomelos, or Tubtim Siam, sourced from Thailand, are offered at VND200,000 per pomelo. However, the price is lower than in previous years (VND350,000).
This pomelo is grown only in some areas of Thailand. One pomelo weighs 1.5 kilograms.
Tuna prices
Ocean tuna prices are decreasing sharply. One kilogram of tuna is selling at VND105,000, down VND45,000 compared with 2023. Second-class tuna is collected at just VND80,000 per kilogram.
With these prices, nearly all fishing boats are incurring losses. Analysts warn that prices may drop further.
Hanh Nguyen