Hai Phong Railway Station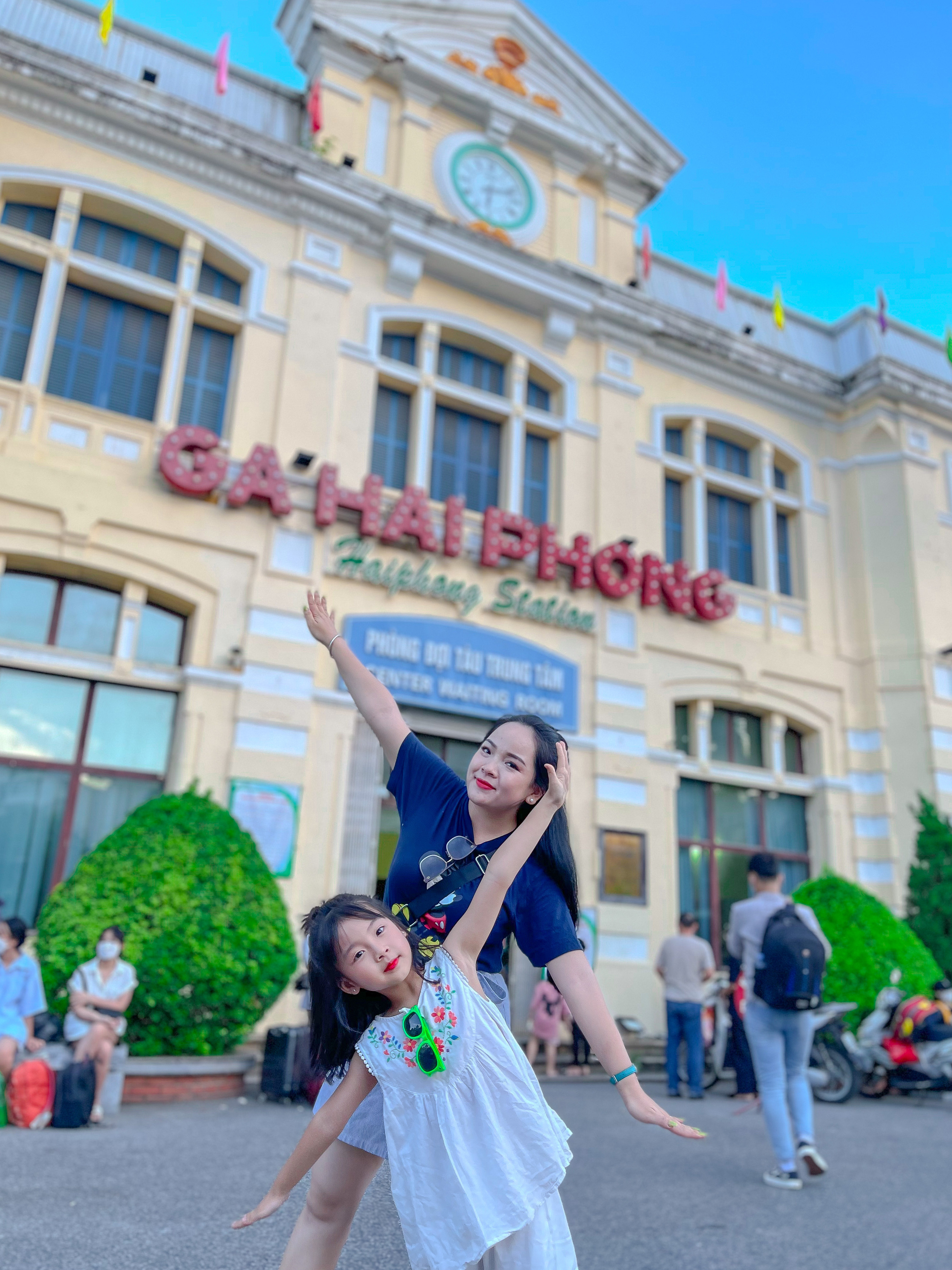 Haiphong Railway Station is the main station serving the city. It is one of the stations in Vietnam that retains French architectural style.
Haiphong is at the end of the Hanoi–Haiphong line. This 102-kilometer-long (63-mile-long) line was built by the French from 1901 to 1902. There are 4 daily trains between Hanoi and Haiphong, each taking approximately 2.5 hours.
Hai Phong Railway Station is one of the famous check-in points in Hai Phong that you should not miss. For those who come to Hai Phong by train, this is the first place to check-in as soon as they get off the train.
The station has an old French architecture with magnificent neoclassical features expressed through deep yellow colors and a system of large windows built symmetrically, creating interesting highlights.
Cat Ba island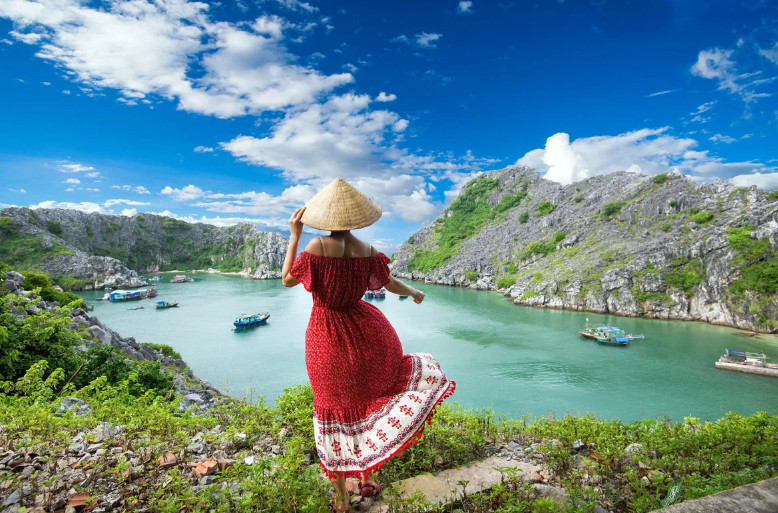 Located 45 km east of Hai Phong port city, Cat Ba boasts a typical ecological system in Vietnam, including tropical rain forests, limestone islands, mangrove forests, coral reefs and sea grass.
With 367 islands, more than 300 beaches, and a diverse and rich ecosystem, Cat Ba Archipelago in Cat Hai District, Hai Phong City, is an attractive destination to both domestic and foreign tourists all year round.
The dramatic landscapes are characterised by limestone cliffs, coral reefs, lagoons, beaches, and mangrove forests. In 2004 UNESCO recognised the archipelago as a World Biosphere Reserve.
Cat Ba has been included in the bucket list of many nature-lovers who wish to explore its variety of natural ecosystems. Particularly, Cat Ba National Park has 4,500 hectares of primeval forest, providing habitat for many rare flora and fauna as well as animals that have been listed in the Red Book of Vietnam such as langurs, black squirrels or Chittagong wood.
Lan Ha Bay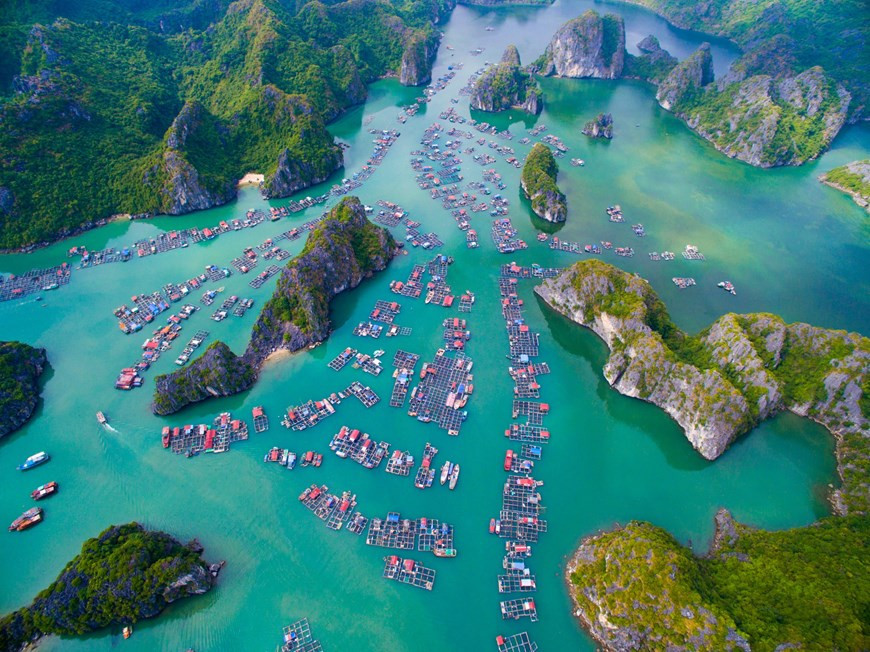 Lan Ha Bay, which is located to the east of Cat Ba island in the northern port city of Hai Phong, is a wonderful destination for visitors to explore, have great experiences and enjoy their weekend vacations. Lan Ha Bay was once called a "forgotten paradise"; however, it has surprised people who love travelling and nature.
As part of the Cat Ba World Biosphere Reserve, Lan Ha Bay is distinguished by the tranquility and spectacular beauty of about 400 dense and small islands of interesting shapes lining up really close one after another, each of which is covered by shiny green vegetation.
In early 2020, Lan Ha Bay was officially made a member of the World's Most Beautiful Bays Club.
Together the islands of Lan Ha Bay are recognised as a lively natural museum which illustrates the erosion of sea water through a long geologic period.
Each name of the islands and caves across Lan Ha bay implies its own natural shape and features, such as Khi (Monkey) island, Doi (Bat) island, Ham Rong (Dragon Jaw) cave, Sang (Bright) and Toi (Dark) caves.
In summer, in a natural tranquil and romantic landscape of the bay, which is named after a lovely flower, vacationers can swim in crystal clear blue water on 139 white sand beaches across the bay or go diving to explore the colourful coral reefs in Van Bo and Van Ha beaches.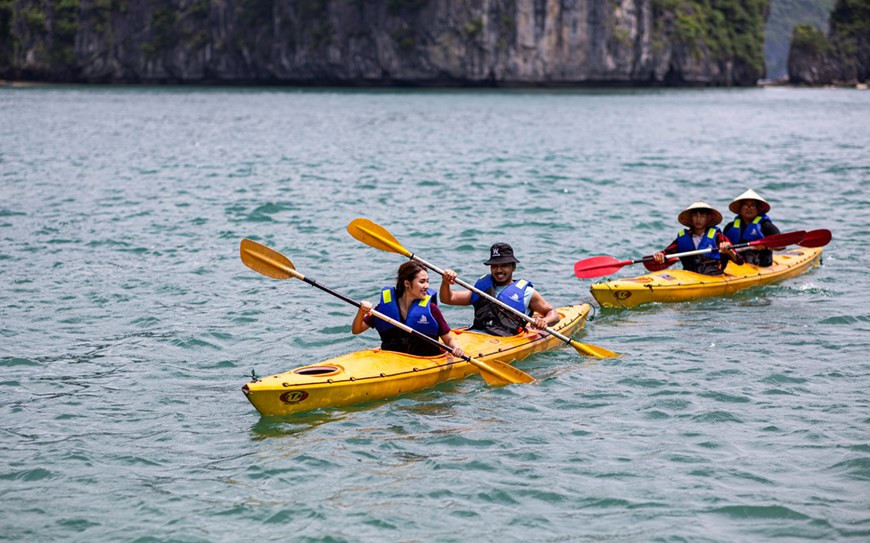 Meanwhile, autumn and winter also provide visitors with interesting experiences through excursions to caves, sailing and kayak trips.
Visiting the bay during the two seasons, tourists can feel relaxed and closer to nature as they can hear the sound of waves splashing day and night at the foot of the cliffs islands and the amazing singing of natural birds from bushes amidst the setting sun glittering on the waves far far away.
Visitors can hire kayaks to visit households in the fishing villages, floating class rooms and Sang (Bright) cave, which serves as a safe shelter for fishermen during rainy season. The cave is also home to many mysterious and stunning stalactites.
Dau Island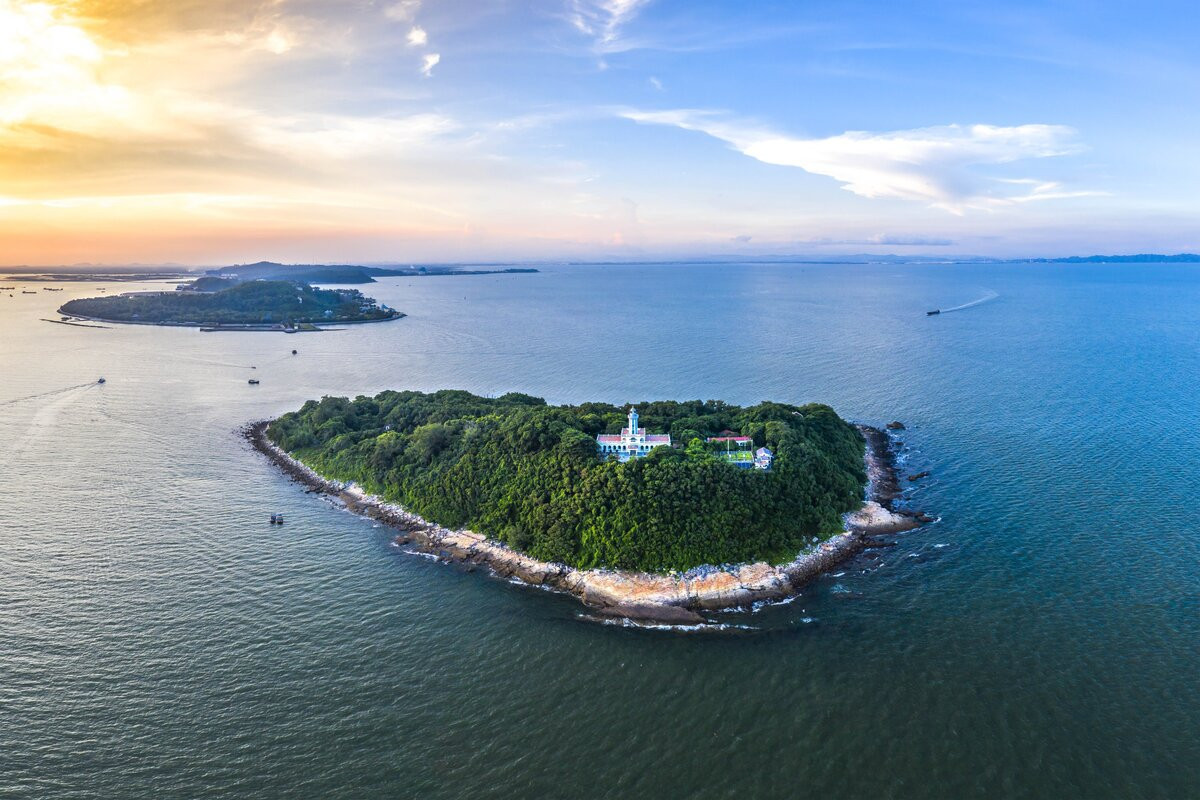 The Hon Dau is an egg-shaped small island with an area of only 1km2 and is nearly 1km from the Do Son peninsula. The space in Hon Dau is open and cool, suitable for weekend trips. Here, visitors can experience marine tourism activities, take photos, or see with their own eyes the animals living here, such as deer, rabbits, birds... On Hon Dau island, visitors can visit the historic lighthouse, built between 1892 and 1898, standing 140m above the sea.
Do Son beach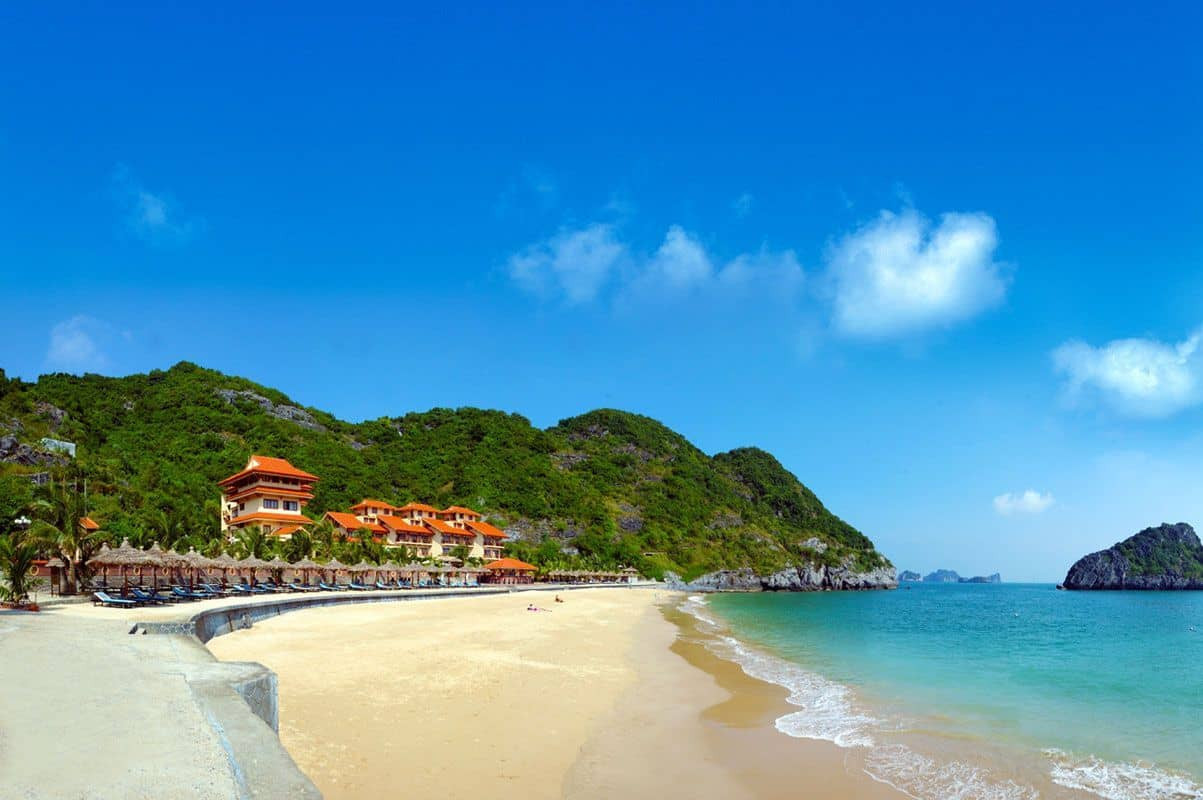 Do Son beach is divided into zones I, II, and III, in which zone II is popular with tourists because it is an area with beautiful and fine sand. Not only is it fun with many activities, but at Do Son, visitors can enjoy many delicious and fresh seafood dishes. The restaurant system here is also very diverse. Visitors can easily enjoy delicious and cheap meals with their families and friends.
Ngoc Tan