Top spots to enjoy ripening rice fields in Vietnam's north-western region

Tu Le, Mu Cang Chai, and Hoang Su Phi all represent popular destinations where visitors can come to enjoy the scenic views of ripening paddy fields during crisp autumn days.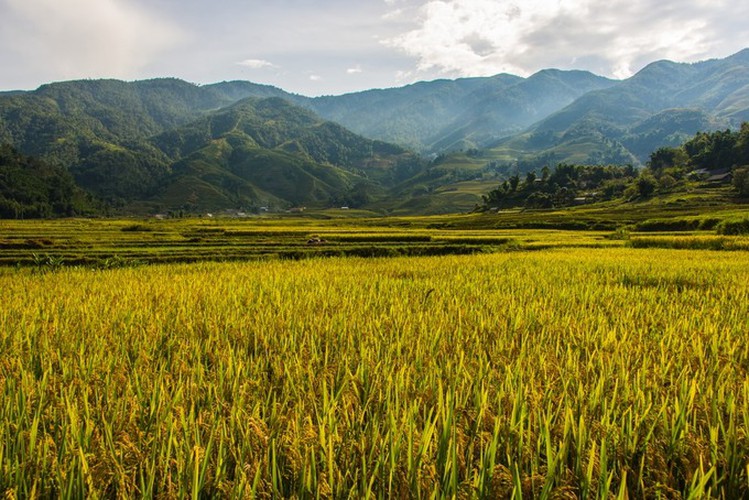 Located in the northern province of Lao Cai, Sa Pa boasts terraced fields nestled among majestic mountains. Tourists can visit an array of other nearby destinations such as the Muong Hoa valley, in addition to the villages of Cat Cat, Thank Kim, Thanh Phu, Ta Van, Lao Chai, and Ta Phin. The journey to the mountainous town takes approximately five to eight hours by train from Hanoi. Alternatively, passengers can take the bus to Sapa, or rent motorbikes for their journey as a way of enjoying the breathtaking scenery of the area's paddy fields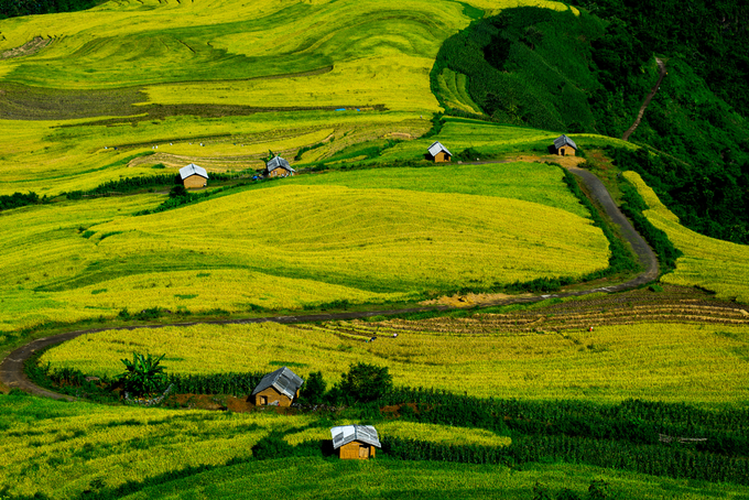 Y Ty is part of Bat Xat district in Lao Cao and is situated at an altitude of nearly 2,000 metres above sea level. It is covered by dense fog throughout the year and attracts guests who come during the ripening rice field season. Visitors can also pay a visit to other nearby places to enjoy the local paddy fields, including Den Sang, Den Thang, A Lu, Lao Chau, and the Thien Sinh valley.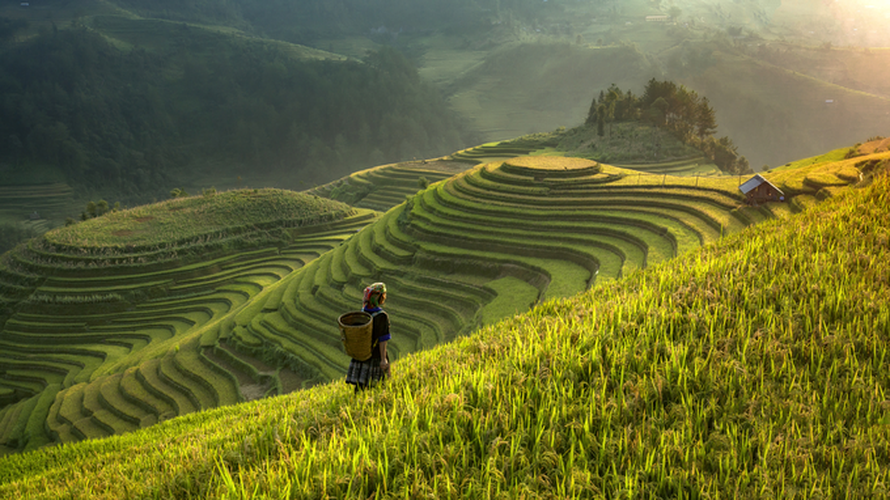 Tu Le in Yen Bai province is a popular destination among travelers due to its winding roads. The best time to enjoy the stunning paddy fields of Tu Le is between September and early October.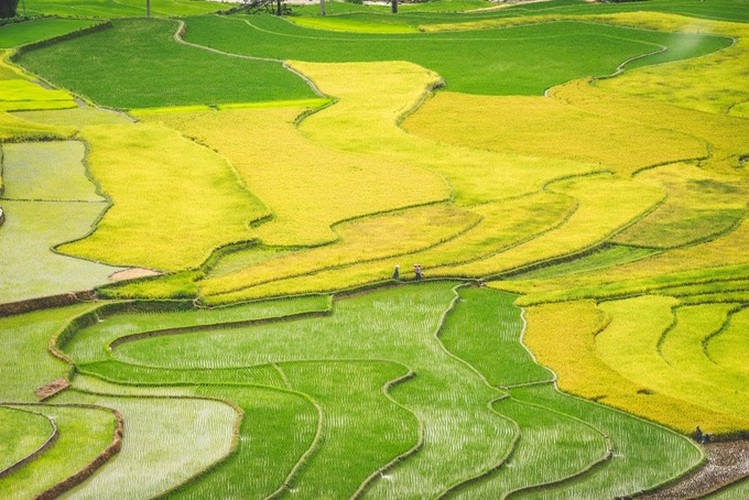 Located about 280 km away from Hanoi, Mu Cang Chai in Yen Bai province boasts an array of famous terraced fields. Depending on the period, the rice fields appear in different colours. The best place in which to savour the scenic views of the terraced fields are in Mu Cang Chai is Ba Xa Lan Pan Tan, Che Cu Nha, and De Xu Phinh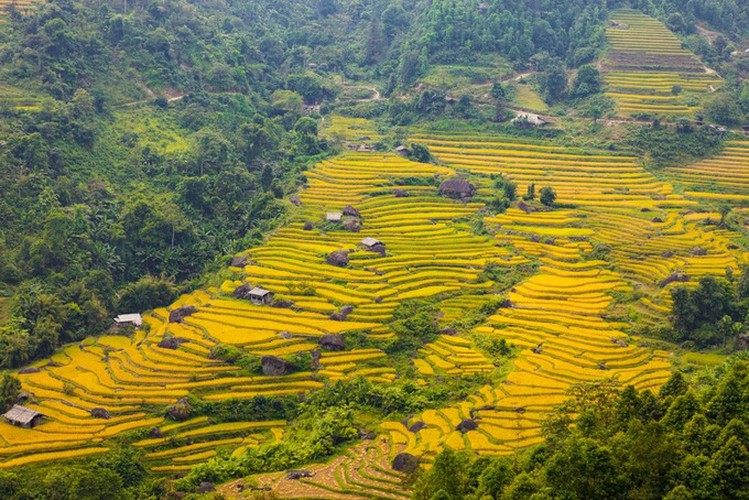 Roughly 300 km from the capital, Hoang Su Phi in Ha Giang province covers a total area of 3,600 hectares of terraced fields, of which, 1,380 hectares stretch across 11 communes which are recognized as national relic sites.
VOV/VNE