Tourism sector seeking to attract domestic travellers amid coronavirus outbreak

Vietnamese travel firms are focusing on seeking ways to attract domestic visitors amid the coronavirus spread.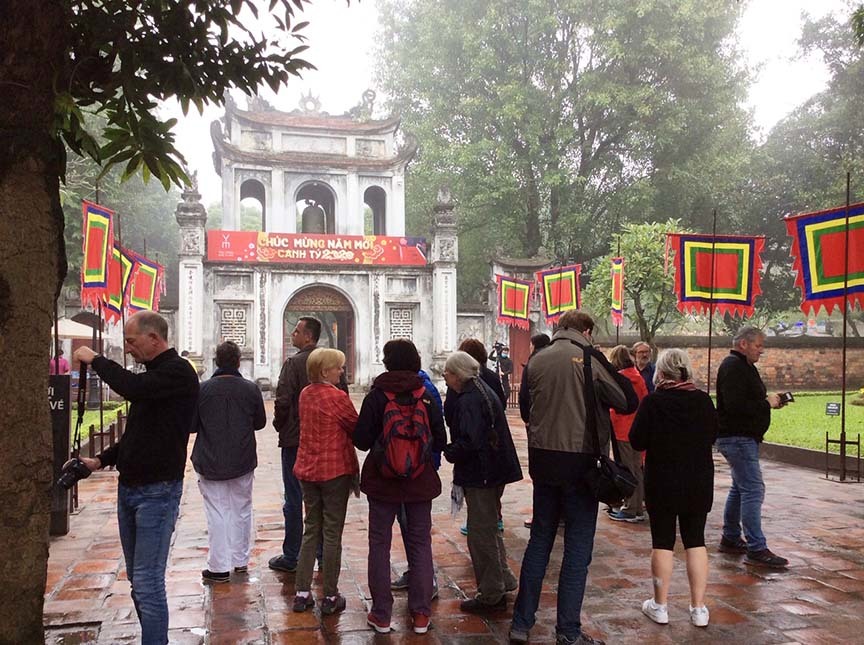 Foreign tourists in Hanoi
The tourism sector could face USD7.7 billion in losses over the next three months due to coronavirus, said Ngo Hoai Chung, deputy head of Vietnam National Administration of Tourism.
The Hanoi Department of Tourism reported that the number of foreign tourists to Hanoi decreased by 24% in January. Up to 13,286 hotel rooms booked for 16,297 international visitors have been cancelled. Roughly 3,120 local travellers also cancelled their tours.
Phung Quang Thang, vice chairman of the Vietnam Tourism Association and director of Hanoitourist, said many tourist sites are deserted. His firm had seen a great number of tourists cancelled their visits.
Many travel companies have witnessed a cancellation rate 40-50%. Some hotels have annulled room rates of nearly 90%.
Tu Anh, deputy director of Thai Son Travel, said that her company has conducted just three tours after the Tet Holiday, including two domestic ones and one to Thailand. Meanwhile, dozens of tours have been cancelled. Luckily, the company has received part of the financial support from airlines.
Hoang Van Tuyen, chairman of Lao Cai Tourism Association, said the number of Chinese travellers to the province had drastically dropped. To date, some 10,000 visitors cancelled their trip to the province.
Lao Cai will concentrate on attracting domestic travellers in this context.
"Vietnam needs to have solutions to help improve the tourism industry as coronavirus could last for months, including promotion activities in new markets and financial assistance policies for travel companies which face difficulties," Thang noted.
According to Thang, it is high time for travel companies to propose measures for dealing with challenges.
Vu The Binh, vice chairman of the Vietnam Tourism Association, said that domestic travel demand is very high and competitive. Travel firms could offer promotions to lure domestic visitors.
Dan Viet/Dtinews

The number of foreign investors may decrease by 3.7-4.7 million, and the number of domestic travelers by 10.9-15.3 million.

Under the impact of the 2019 novel coronavirus (2019-nCoV) outbreak, foreign tourist arrivals in Vietnam may fall by 50 – 60 percent during the epidemic period, according to the General Statistics Office (GSO).