VietNamNet Bridge – The latest round of Trans-Pacific Partnership (TPP) agreement negotiations are underway, running from September 1-10 in Hanoi, and negotiators expect major breakthroughs, paving the way for the signing of the landmark agreement.
As TPP negotiations near an end, the focus of discussion is shifting away from the detailed negotiations to the capacity of the entities and their readiness to compete in the global marketplace.
Most prominently, the importance of mutual respect for international commitments is coming to the forefront of the dialogue, as a prerequisite to the successful implementation of the TPP.
Economist Nguyen Tran Bat, Director General of Invest Consult Group, granted Radio Voice of Vietnam (VOV) an interview on these issues.
Following are key excerpts of the interview:
Lawyers must thoroughly understand TPP
To maximize the benefits from the TPP agreement once it comes into effect, what should entities be presently doing to participate prosperously in the greatly expanded economic space or marketplace?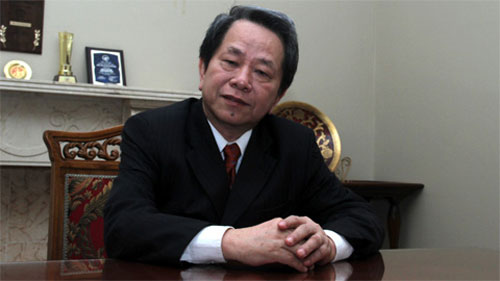 Invest Consult Group Director General Nguyen Tran Bat.
We must first of all insure lawyers are trained in the intricacies of the law as it pertains to the TPP. When business disputes occur, lawyers must get involved and its critically important Vietnamese lawyers have a thorough understanding of the TPP in order to best serve businesses.
In addition, goods and services exporters must step up their training to support the more rigorous quality control standards related to product quality, food hygiene, and safety which come into effect with the TPP.
They also must directly consider the consequences of their product and customer safety criteria as one of key standards for their product. In other words, they must produce products which are safe for customers to use.
Vietnamese businesses also must raise their self-awareness and restructure education and training programmes to train highly qualified workers who completely understand the TPP quality standards and how to implement them cost effectively.
One of Vietnam's target markets is outsourcing for larger retailers so more investors will place their outsourcing workshops in the country and create more jobs for local workers. Vocational training schools already train enough skilled workers to meet the needs of production.
What we are lacking however, are sufficient personnel capable of implementing quality control systems in business.
When the TPP agreement is signed there will be a series of trade barriers and sophisticated protection policies of TPP members. What should Vietnam prepare for the integration process?
The Prime Minister has signed a resolution on improving national competitiveness. It means that Vietnam must improve competitiveness comprehensively, by increasing Government management capacity to fully complying with society's modern industrial disciplines and business regulations.
A few experts mention the code of conduct in the TPP and its affect on business culture. How will business culture affect businesses' failure or success?
Business culture which affects trading has two main features:
First honesty and mutual trust is the most important thing as it is the core of business ethics. Without prestige all goods will be suspect, resulting in trading difficulties. So businesses must build honesty to gain the social trust on their products.
Second, business must have a strong capacity to keep commitments while implementing contracts.
In other words, they must be honest and respect signed agreements.
Stabilizing quantity and quality
When becoming involved in code of conduct in TPP economic space, what should businesses do to consolidate and develop their prestige in the long run?
It is critically important for products to be of consistent high quality. To gain a reputation on the market, a product must have both a high and consistent quality. Businesses have to develop plans to meet market demand within the constraints of quality control and their production limits.
They should build a comprehensive strategic vision in supplying a certain level of product that is within their capacity and not overextend themselves. If a business promises more product than it can produce then they will not be able to keep customers.
For instance if a Vietnamese business is producing shirts to supply to a retail chain, if it fails to fill the orders promised then the chain they will lose confidence and will take their business elsewhere.
VOV/VNN