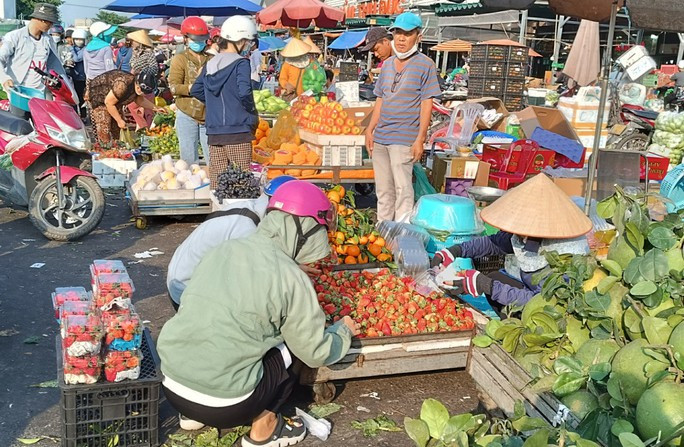 People buy strawberries at a market in HCM City

A farmer, Tran Thi Ngoc Chau said that it's strawberry season and Vietnam has two largest strawberry hubs in Dalat and Son La. The country has also imported strawberries from Japan, South Korea, and China.
"While Japanese and South Korean strawberries taste better and have higher prices than those grown in Vietnam, Chinese strawberries have lower quality and cheaper prices," Chau said. "Our farm is selling strawberries at prices of between VND100,000-250,000 per kilo depending on their size. However, many traders are selling Chinese strawberries under the name of Dalat strawberries at cheaper prices, which is unfair competition and causing us losses."
At Thu Duc Agricultural Products Wholesale Market in HCM City which supplies fruits to retailed traders in the city and neighbouring provinces, Chinese strawberries have recently been imported in large amounts. It is easy to see many traders here divide the Chinese strawberries into small boxes of 500g and label them as Dalat strawberries before selling them to customers. The fruits are priced between VND30,000-90,000 per kilo depending on their sizes.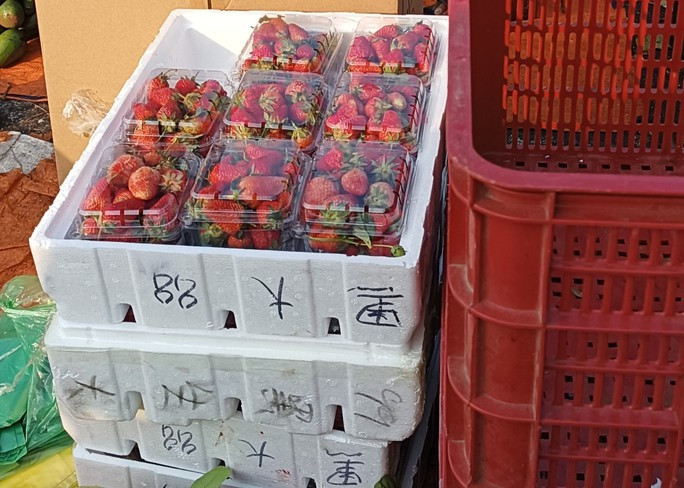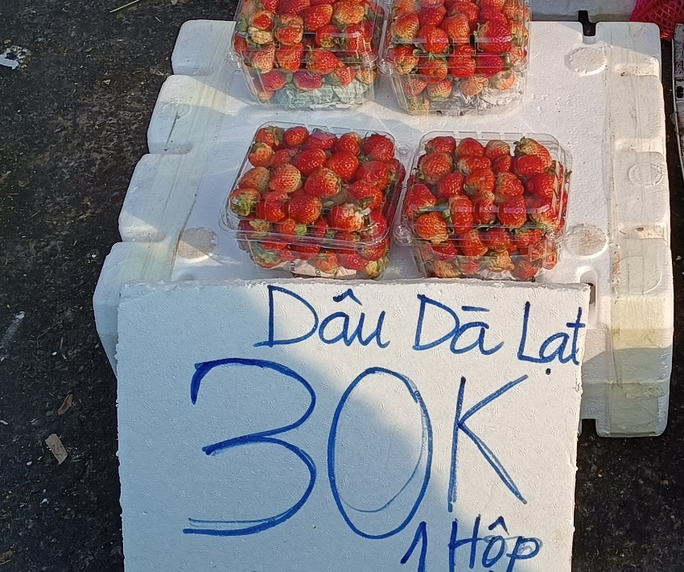 Chinese strawberries are sold under the Dalat brand name at cheap prices in HCM City.
Meanwhile, the market's management board said that it isn't their responsibility to deal with the case in which traders change the origin of their fruits.
Dang Thu Hien, the owner of Nam Anh Strawberry Garden in Dalat, said that they are providing 200 kilos of high-quality strawberries with prices of between VND 320.000 - 500.000 per kilo. However, the story about traders cheating customers on the origins of strawberries has led to their difficulty in opening more retail shops.
"We're facing difficulties selling our products as many customers doubt the origin of our products," Hien said. "We can only sell to regular customers or those who come to buy at our farm."

Phan Thi Viet Thu, head of HCM City's Consumer Protection Association, has warned that small traders will also face fines if found cheating on product origins. She also advised people to avoid buying from street vendors or unlicensed stalls at makeshift markets to avoid being cheated.
Source: Dtinews