Traditional travel agents struggling to keep afloat

Accounting for only around 20 per cent of the tourism market in Vietnam, online travel agencies are growing fast and fiercely, competing with traditional travel suppliers.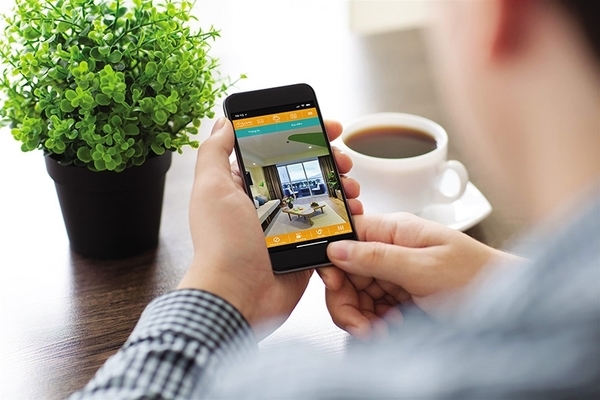 There is life in the Vietnamese online tourism arena, as players even from outside the industry are making their way in
They contribute a great deal to today's rapidly changing tourism market, and are creating a technology race to keep up with travel trends and customers' needs.
On the eve of September 23, the world's tourism and travel industry was shocked when the UK brand Thomas Cook, the oldest travel company on the planet and credited with changing the global tourism landscape, declared bankruptcy. The cause of the collapse, besides financial problems and dramatic changes in tourist travelling habits, is also heavily influenced by the proliferation of online booking and ticketing services.
To many, the news officially signalled the downturn of the traditional tourism business model, which was very popular and once brought high profits to many global travel businesses, including those in Vietnam.
Bobby Nguyen, director of Huong Duong Tourism Management company in Vietnam, said, "In Jakarta, where I went to attend a tourism fair, everyone was discussing the collapse of Thomas Cook. This somehow made clear that we have to change or die. We have to change our ways of operation to reduce dependency on human resources and apply technology to develop a 4.0 tourism business model."
In recent years, along with the internet, Vietnamese travel habits have also shown changes. Instead of going to travel agencies to book air tickets or buy holiday packages as before, many tourists, especially young people, prefer to use mobile apps to look for destination information, hotel bookings, and ticketing so that they can act on their own initiative.
According to statistics from the Vietnam Tourism Association, searching for tourism information on the internet in Vietnam in the last five years has increased more than 30-fold. Each month, there are more than five million searches in Vietnamese about tourism products including inbound and outbound tours, hotel reservations, and other types of travel. Statistics also show that 71 per cent of international tourists came to Vietnam via destination reference on the internet in 2017, of which 64 per cent chose to make reservations and buy services online.
Altering the system
This shift has significantly affected the revenue of traditional travel agents. In order to keep up with market demands, many businesses are struggling to change the way they operate by applying technology in marketing to retain customers. The most popular option is to vary search features and experiences for visitors on business websites or social networks. A Saigontourist representative said that the revenue created from their online presence reached about VND130 billion ($5.5 million) in 2017. Though the number is modest compared to the traditional method, it has increased sharply and will be the direction that the company is going to follow.
Phuong Nguyen, director of Custom Vietnam Travel admitted that traditional travel agencies are currently struggling to sell holiday tours as customers prefer to book each service separately, in addition to severe competition with rivals in the same market segment and other online service units. "Many travel businesses now have to convert their models into half traditional-half online operation, and we are no exception. Although nearly all of our customers know about our products through our website, we are also known for our flexible customised tours according to tourists' needs. Therefore, we still have a separate traditional customer segment. "
Currently, online travel agencies operating within the Vietnamese online market concentrate on international, localised international, and domestic offers. In particular, global brands are monopolising the market with a market share of 80 per cent. The hospitality segment is concentrated on international suppliers such as Booking.com, Agoda, Traveloka, and Expedia, while the homestay segment is being dominated by Airbnb.
The competition between domestic and foreign suppliers has become increasingly severe since some foreign giants, with their technological strengths, have announced plans to exploit online travel markets in Vietnam.
RedDoorz, a rapidly growing hotel reservation and management platform in Southeast Asia, has linked cheap and budget hotel chains and partnered with travel agencies to become one of the largest hotel chains in Vietnam, with over 125 hotels in five major cities across the country after just one year of operation.
Thanks to the technological advantages, along with financial potential and their renowned brand names in the international market, these companies can quickly grasp the trend and keep themselves updated with changes in the market. High commission policies with an average of 20 per cent are also a reason why most Vietnamese hotels and resorts are fond of collaborating with foreign online booking services.
However, due to the fact that there are no specific policies and regulations on online booking, some foreign travel businesses such as Agoda have tried to circumvent the laws, including tax evasion and avoidance while operating in Vietnam.
The fightback begins
Encountering the dominance of foreign enterprises, Vietnamese travel businesses moved to retake the market. Despite the fact that the ­majority of travel agents in Vietnam are operating with mixed approaches, there are a number of enterprises which have boldly invested in online tourism with their goal of leading and dominating the market. Currently, Vietnam has more than 10 online travel companies applying advanced technologies to their business platforms such as Ivivu, Chudu24, ­Luxstay, Gotadi, Mytour.vn, and Vntrip.vn.
In 2018, online hotel booking platform Vntrip.vn made the third successful capital call from IHAG Holding, a Swiss global investment group, with a valuation of $45 million, after receiving $3 million of foreign investment in 2016 and successfully co-operating with Booking.com to become the largest online hotel reservation system in Vietnam.
Vietnam's online travel market has also begun to involve giants from many industry outsiders. Among them is the combination of one of the largest telecommunications corporations in Vietnam, Viettel, and Tripi.vn, as well as the Sunshine Homes app to book shuttle services, yachts, and spa services.
Recently, Cen Group also jumped into the market by ­investing in the Astra tourism social network, developed by a Vietnamese startup, after launching online golf course reservation mobile app Fastee in early September.
However, these companies only serve domestic tourists with low transaction volumes, while international visitors remain almost untouched.
According to Nguyen Thanh Hung, chairman of the Vietnam E-Commerce Association, online tourism is a ­challenging game but many ­domestic businesses have yet to seize and take advantage of this potential business opportunity. Domestic enterprises only account for some 20 per cent of the online tourism market in Vietnam.
Meanwhile, Vietnam's tourism market only ranks fifth out of six countries listed in Southeast Asia in scale and there is enormous untapped ­potential. A report on Southeast Asian economies by Google and Temasek Holdings, a ­Singapore-based multi-disciplinary company, said that Vietnam's online tourism scale in 2018 grew by 15 per cent and reached $3.5 billion in revenue, and is expected to keep growing to $9 billion by 2025.
With an increasing number of tourists, Vietnam has great potential for development. The latest figures from the Vietnam National Administration of Tourism said that the country welcomed more than 11 million international visitors in the first eight months of 2019, an on-year increase of 8.7 per cent. VIR
Thai An

The US Cable News Network (CNN) has suggested 13 memorable experiences for international travellers to Vietnam.

Long Bien station has transformed itself into an attractive check-in destination for foreign tourists and young people after undergoing a series of repairs and upgrades.