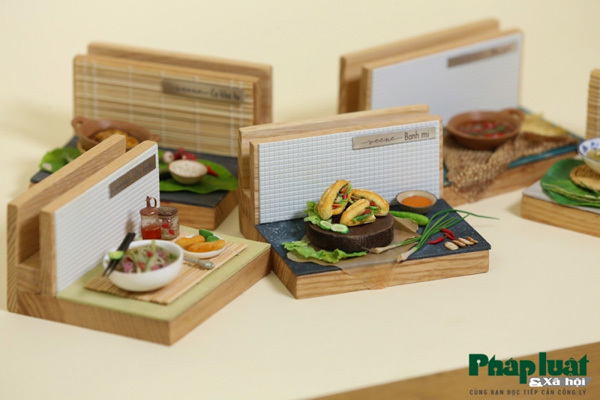 The concept to create tiny versions of traditional Vietnamese dishes was first initiated one year ago by Nguyen Ha An, 28, a bachelor of construction architecture. At that time the native of Nghe An Province was the owner of a souvenir shop located in Hanoi.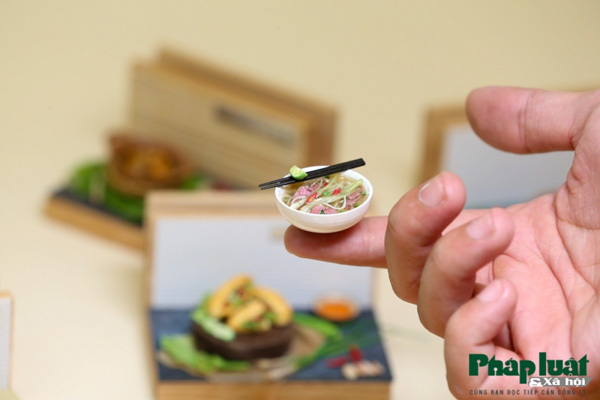 Since putting the items on sale, Ha An has created specialties to represent the country's three regions, in addition to Banh Mi (bread), by using clay.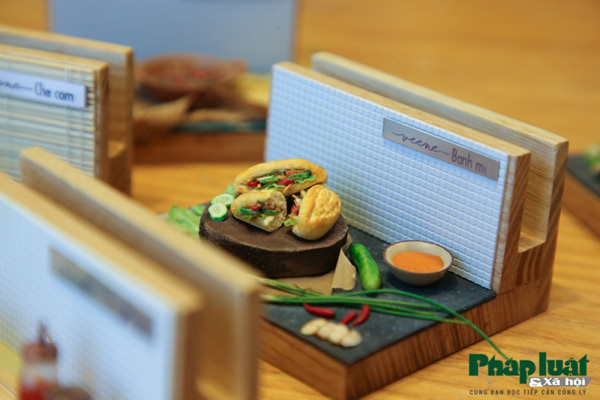 The popular Vietnamese cuisine Banh Mi is also featured in miniaturised form. Indeed, the item is the same size as Ha An's thumb. Typically, it would take Ha An and her team between three and five days to complete a single piece.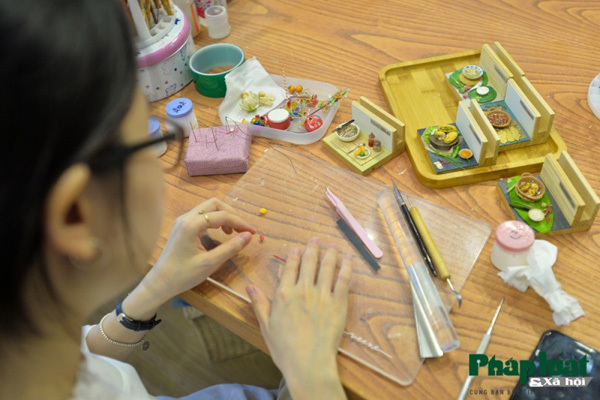 Clay represents a safe substance, therefore it poses no risk to the health of people, the young girl says.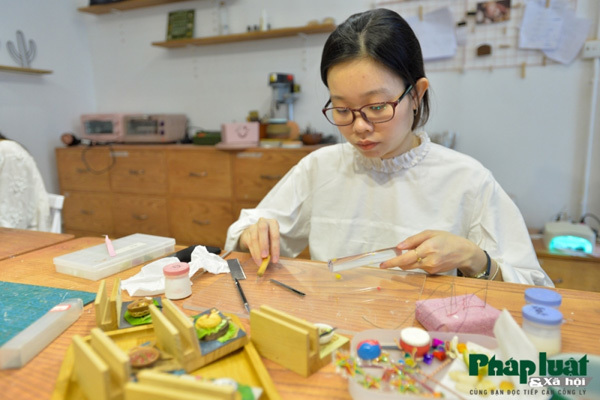 Each person plays a role in the different stages of creation, such as shaping, creating details, and colouring.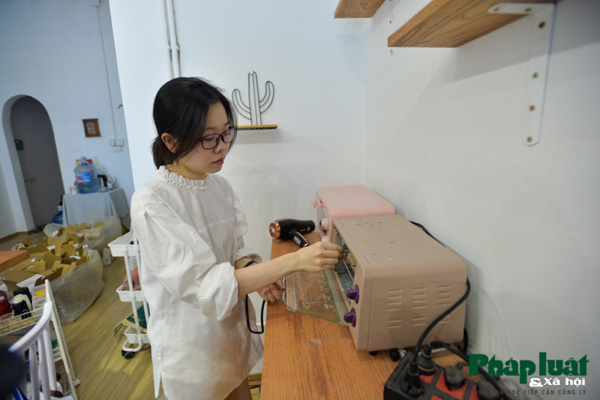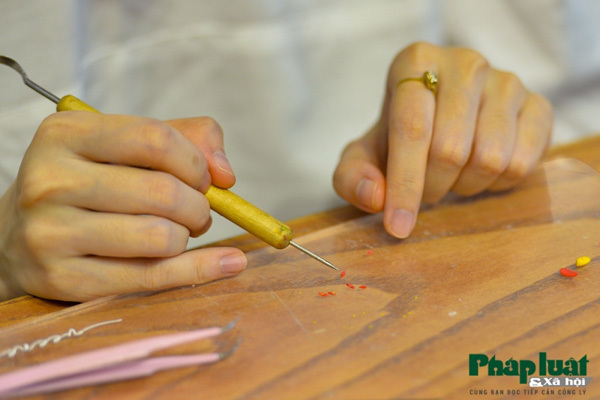 Work on each of the pieces must be done in an intricate manner.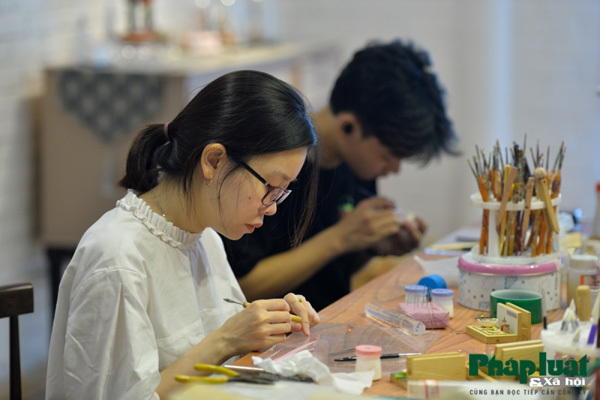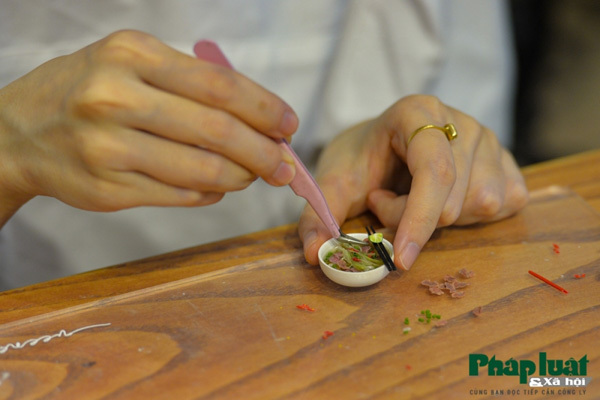 A bowl of Pho, including sliced onions, beef, lemon, and chilies, appears just like real thing.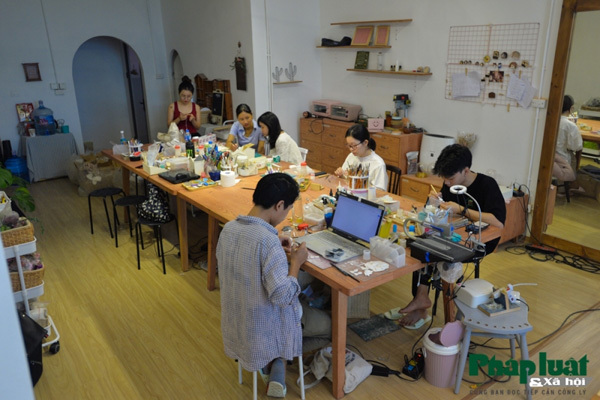 Ha An's team has received plenty of support from members of the public.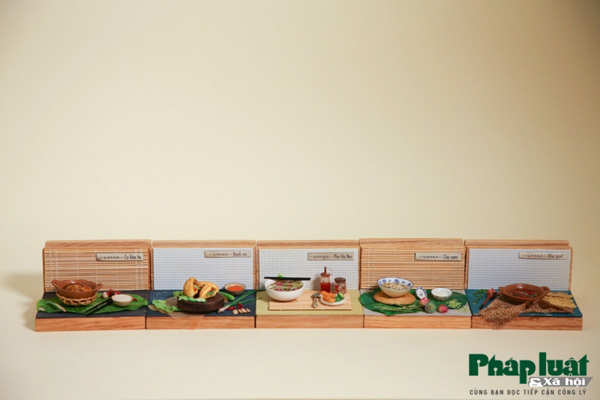 A set of models featuring typical Vietnamese dishes costs between VND1.5 - 1.8 million.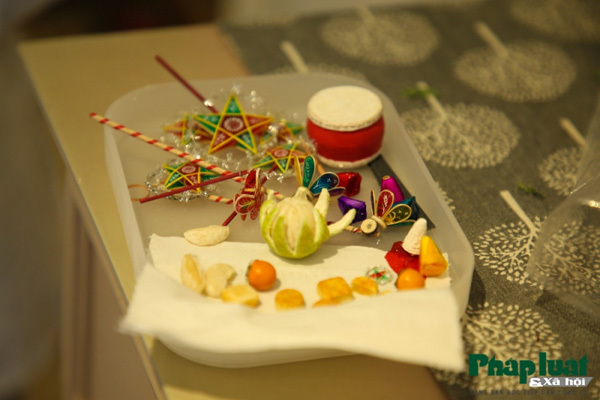 A mini tray is created in the lead up to the upcoming Mid-Autumn Festival.
VOV/PL-XH

While studying at university to become an architect, Ha An, owner and chief creative figure of the Hanoi-based Veene Studio, probably dreamed of designing grand houses and epic constructions.

With her desire to improve the visual presentation of Vietnamese dishes, Meo Thuy Duong quit her career as a graphic designer to become a food stylist. After devoting much effort and time, Duong is now known as a famous food stylist in the country.