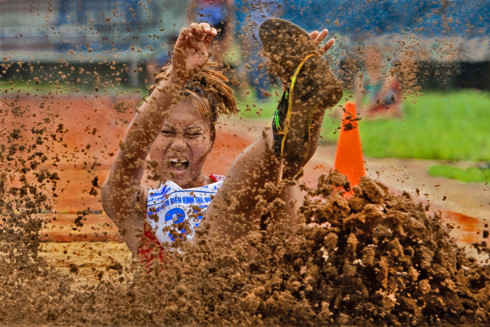 Photograph "Grounding" by Tran Son
His photograph titled "Grounding" depicts an athlete competing in a track-and-field event landing a jump with mud spraying in every direction whilst a look of determination and passion covers the female athlete's face.
This year's competition represents the sixth edition of the photo contest which has been co-organised by photography clubs from Sligo in the Republic of Ireland, Kula in Serbia, and Podgorica in Montenegro.
The awards are broken into a variety of categories with different themes such as nature, travel, woman, portrait, and open colour.
The event is open to amateur and professional photographers worldwide and the award-winning photographs from this year's event will take turns to go on display in the Republic of Ireland, Serbia, and Montenegro.
VOV