Transparent practices help farmers sell more produce
The optimal requirement of farm produce is safety, and without it, sales would be low.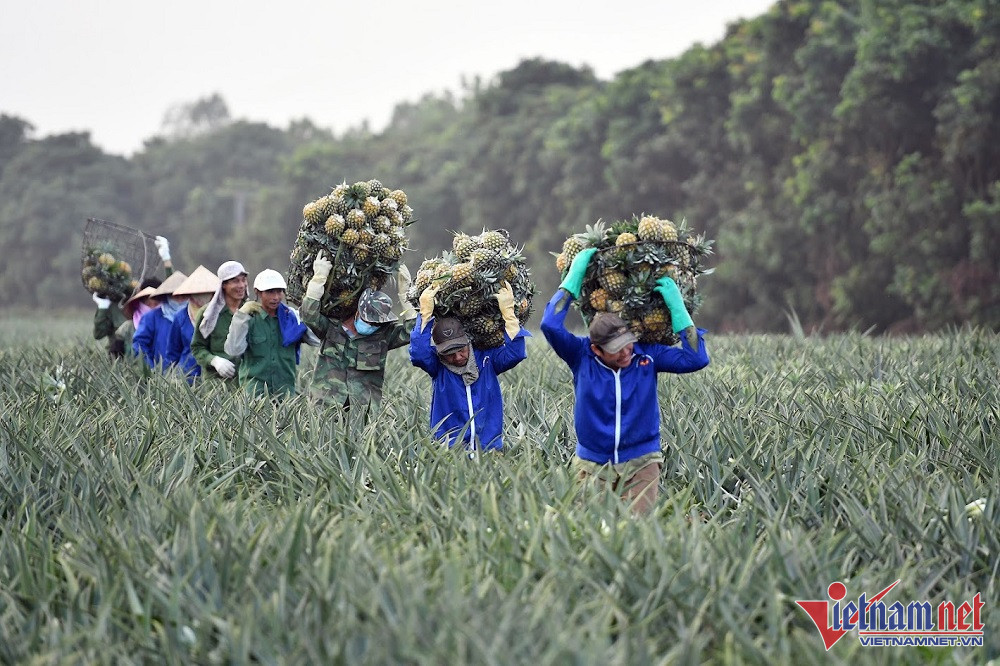 For example, a durian orchard in Dak Lak could not sell its fruit because there were visible blue streaks where pesticide was sprayed on the cover of the orchard. The company which collected the durian for export could not erase the trace. As a result, the durian was refused.
Dozens of containers of durian have had to return from border gates as they could not satisfy requirements, said Ho Duc Minh, deputy director of Van Xuan Phat Import-Export.
As one of 25 packaging units granted export codes for full-tax durian export to China, his company understands that if Chinese importers buy low-quality products, they won't return for the second time.
Farmers still don't have necessary knowledge about the quality of produce.
"If products cannot meet requirements, they will be refused immediately. Farmers understand that the fruits they grow are the first product of the value chain, but they don't understand the things they are doing," Minh said.
Bui Phuoc Hoa from the Business Association of High Quality Vietnamese Products said that if cooperatives want to sell their products, they need to show their clients that products have high quality. Consumers will come back if they find the products acceptable, but if farmers lose prestige, confidence will not be regained.
Former Deputy Minister of Agriculture and Rural Development Bui Ba Bong noted that there is too much distance between direct producers, farmers and cooperatives with consumers. Consumers don't have much information about the origin of products and the production process.
Noting the fastidiousness of import markets, Le Thanh Hoa from the Ministry of Agriculture and Rural Development (MARD) said China has examined every product item and tested microbiological contamination or residue to give warnings. They also require information on the days of harvesting, packaging and putting into cold storage.
This means that all information about products must be transparent.
South Korea sets a maximum level of chemicals and antibiotics used in agriculture. As for mango, it only accepts products grown in seven Mekong Delta provinces.
Van Xuan Phat and farmers are now attaching codes to every durian tree and farmers note down all cultivation activities. Representatives of enterprises visit the orchard regularly to examine the farming process.
Pham Quoc Liem of Unifarm Binh Duong said it is necessary to make public all input costs. After deducting expenses and management costs, profits will be delivered to farmers.

Tam An