Transport Ministry asked to disburse huge public investment capital in 2023
The Ministry of Transport's Department of Planning and Investment Director Bui Quang Thai said the plan on disbursing VND94.14 trillion for projects with completed procedures has been determined.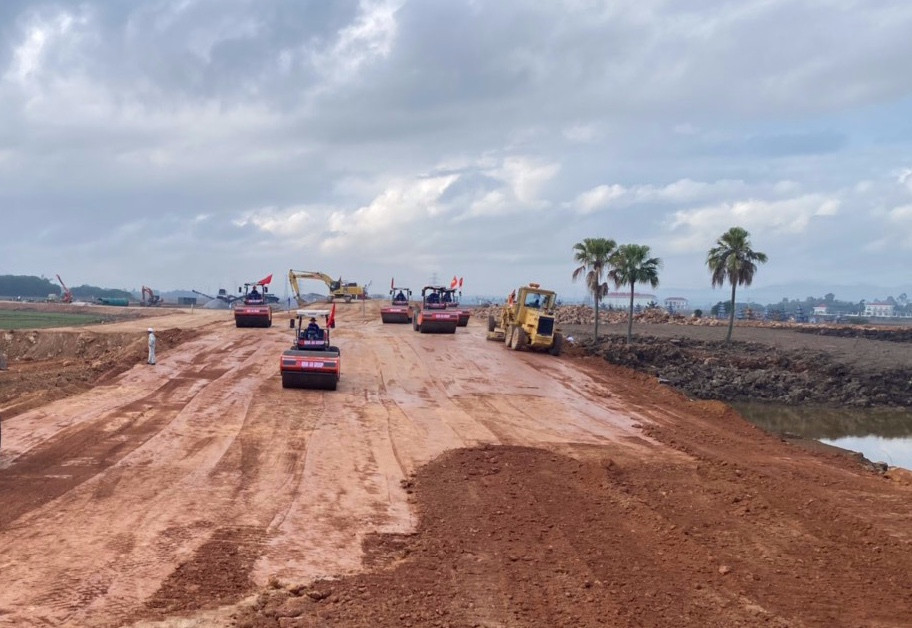 This includes VND4.96 trillion of foreign capital and VND89.18 trillion of domestic capital.
The ministry still needs to consult with agencies on the allocation of the remaining VND26 billion, which comes from collections from land and house arrangements for central ministries and agencies.
Of the total allocated capital, investors and project management units belonging to the ministry will get VND86.094 trillion (91.5 percent), while other investors (Vietnam Expressway Corporation - VEC, general corporations, provincial transport departments and others) will receive VND8,04 trillion (8.5 percent).
The North-South Expressway Project Phase 1 has been allocated VND17.889 trillion (19 percent of the allocation plan), and Phase 2 VND45.266 trillion (48 percent).
ODA (official development assistance) projects have been allocated VND7.784 trillion (8.3 percent), while key and urgent projects VND2.259 trillion (2.4 percent) and remaining transport projects have received VND20.977 trillion (22.3 percent), according to Thai.
To date, VND1.7 trillion worth of public investment capital for 2023 has been disbursed (1.81 percent).
Minister of Transport Nguyen Van Thang said the huge disbursement will require creative measures.
The Ministry of Transport (MOT) registered to get VND72 trillion worth of capital this year, but the government has allocated VND22 trillion more to the ministry. So, the ministry will have to disburse the huge amount of capital of VND94 trillion, which is 1.7 times higher than 2022 and 2.2 times of 2021.
This means that it will have to disburse VND8 trillion a month instead of VND2.5-3 trillion as seen in 2022.
The capital will be mainly disbursed for highway projects, especially the North-South Expressway Phases 1 and 2.
N. Huyen