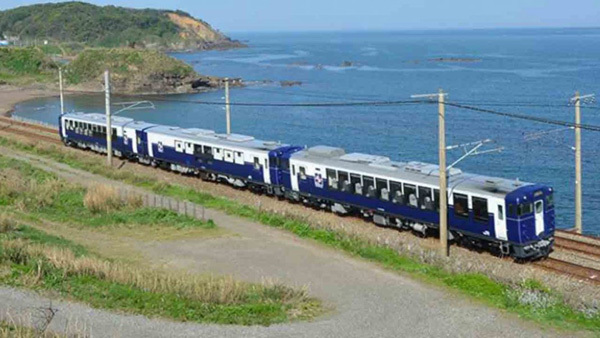 Carriages proposed to be imported from Japan. The Ministry of Transport has expressed its opposition to the import of 37 old train carriages from Japan. - Photo: VNR
At a press briefing after a regular Cabinet meeting on November 6, Dong said VNR had consulted with the relevant ministries and agencies on importing 37 secondhand train carriages, the local media reported.
The Ministry of Transport has also considered the proposal, consulted with other ministries and agencies and will report the issue to the prime minister soon.
The ministry shared the difficulties with enterprises, but the import of old train carriages must be in line with the law.
Under the prevailing regulations, Vietnam only allows the import of secondhand passenger and cargo train carriages that have been used for no more than a decade and 15 years, respectively. Meanwhile, Japan's carriages were manufactured nearly 40 years ago.
In addition, the track gauge in Japan is 1.068 meters, while that in Vietnam is one meter, so VND140 billion is needed to make the adjustment. Further, Vietnam has carriage manufacturing facilities in Hanoi and Binh Duong, so the development of these facilities should be prioritized, Dong added.
Earlier, VNR proposed importing the 37 train carriages from Japan at no charge and registering for these carriages after repairing and upgrading them.
VNR is managing 1,030 passenger carriages, with half of them being used for less than 20 years, 35% from 20 to 40 years and 15% over 40 years. Since January 1 this year, more than 200 old carriages have been scrapped.
Source: SGT

Before deciding to offer 37 used carriages to the Vietnam Railway Corporation (VNR), Japan had presented many old carriages to other countries.

Some experts say Vietnam needs to say "thank you" to the 37 train carriages donated by Japan but reject the gift for the sake of the development of Vietnam's railways.