Luc Bo Cultural Space in Hue Citadel in the central city of Hue used to be Phu Phu chinh (the office of the highest ranking mandarins supporting a young king in dealing with national affairs) in the Nguyen Dynasty (1802-1945).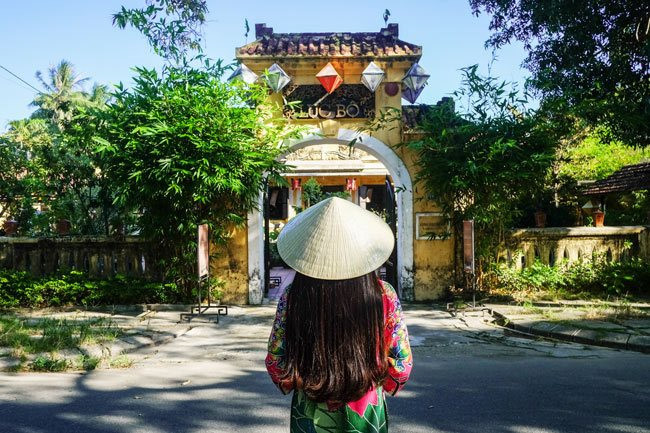 Luc Bo is literally the six ministries of the Nguyen Dynasty which were responsible for national affairs. Under the reign of King Thanh Thai (1879-1954), this place became what is also known as Ton Hoc House where princes and other royal family members were taught. The entrance of Luc Bo Cultural Space shows unique architectural style half hidden in bamboo clusters.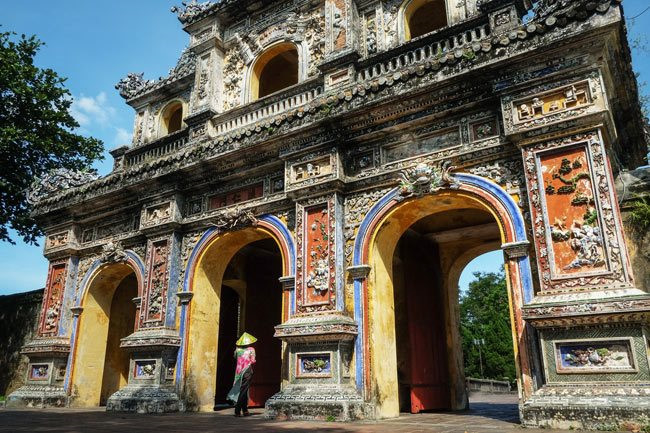 Today, the cultural space has been turned into a tourism spot where tourists can be briefed on the Vietnamese history and her traditional handicrafts. Some documents about Nguyen Dynasty are displayed there. The beauty of Hien Nhon Entrance in Hue Citadel, where the Luc Bo Cultural Space is located.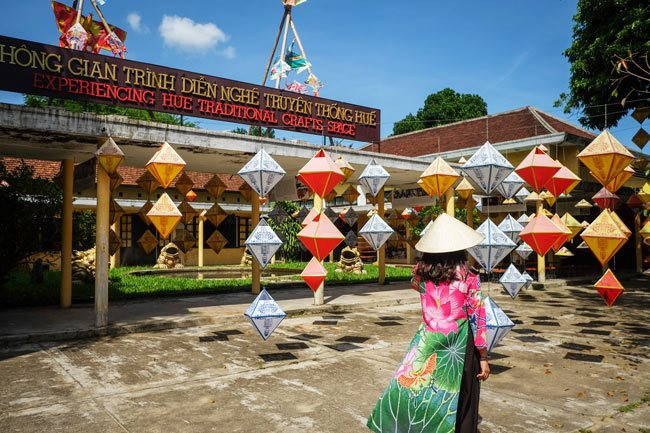 The cultural complex includes the Hue traditional crafts space where visitors can learn how to make handcraft products such as conical palm hats, paper flowers, etc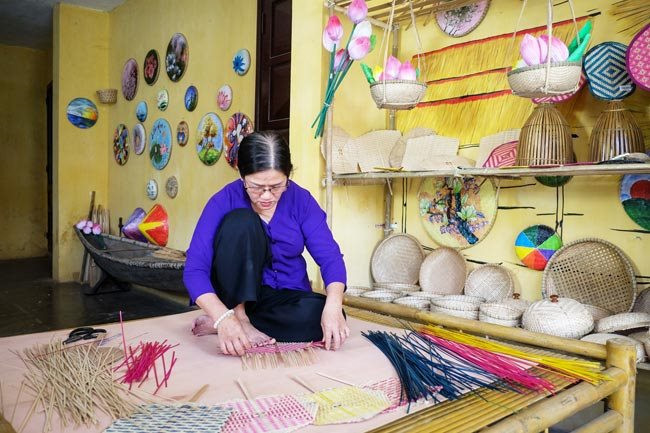 An artisan shows her skills in making rattan products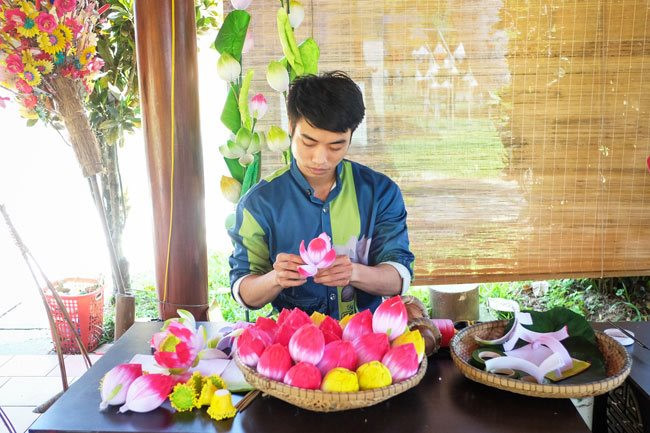 Some beautiful paper flowers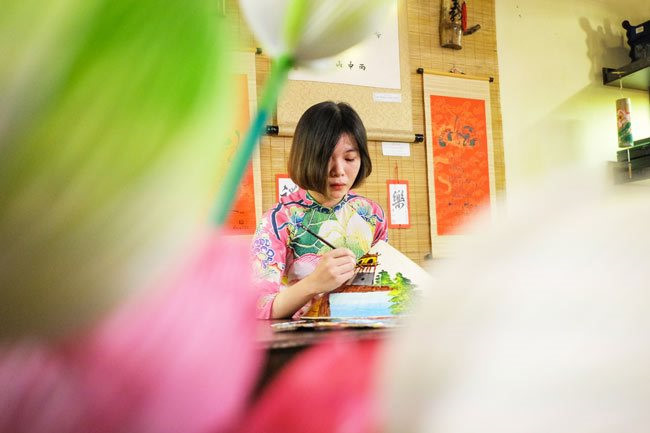 A young artisan decorates conical hats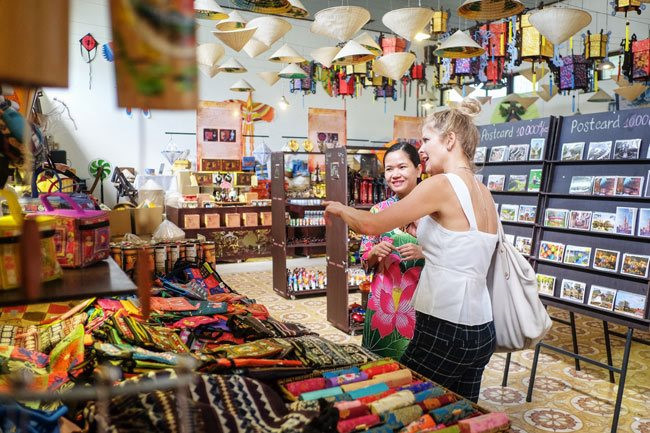 A foreign tourist visits an area displaying and selling handicraft
 VOV