Renowned as one of the most famous scenic spots of Da Lat City in the Central Highland province of Lam Dong, Linh Phuoc Pagoda features unique architecture that attracts many visitors each day.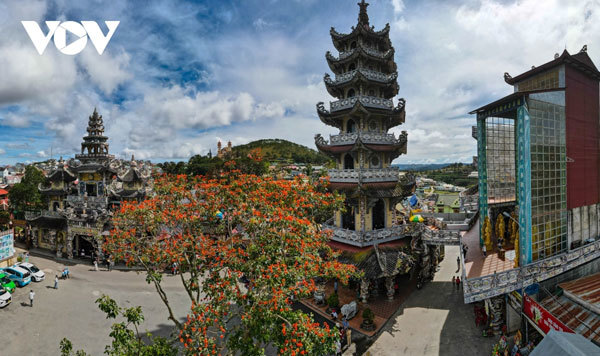 The pagoda is located approximately eight km from the centre of the resort city of Da Lat.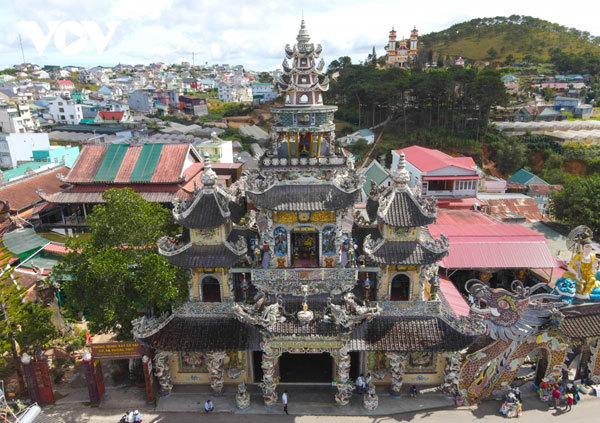 Construction on the pagoda originally began in 1949 before being finished in 1952 when it was subsequently managed by four Buddhist monks. Since 1985, Thich Tam Vi has presided over the site, overseeing its restoration in 1990.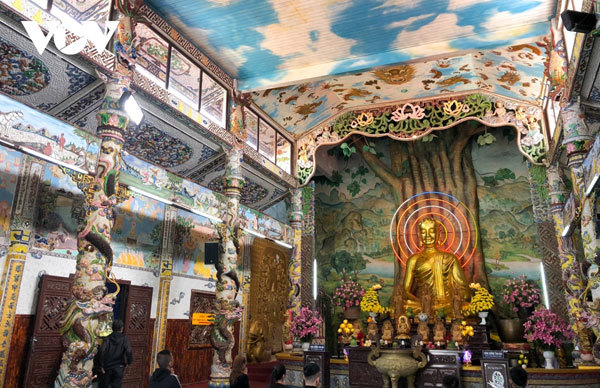 A Buddha statue of Shakyamuni sits inside the main hall area.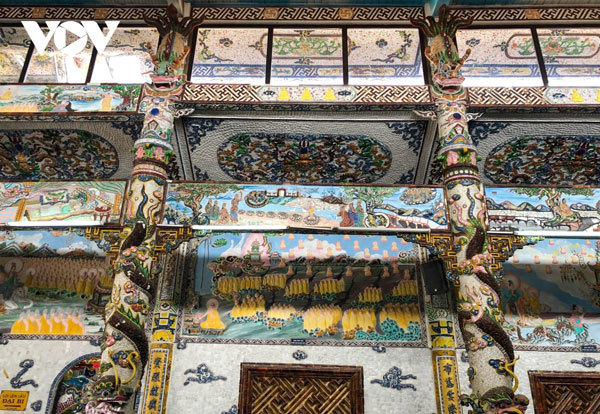 Linh Phuoc Pagoda is also known as Ve Chai Pagoda as it was built from fragments of plastic bottles, chinaware, and colourful crockery items.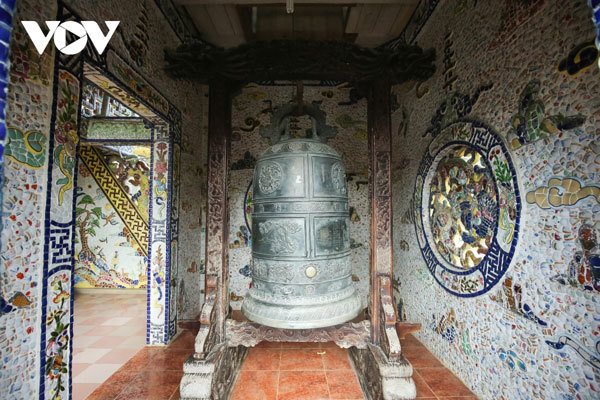 The place of worship is home to a great bell built in 1999 that is 2.34m in diameter, 4.38m in height, and 8.500kg in weight. It is widely considered to be the largest bell in the country.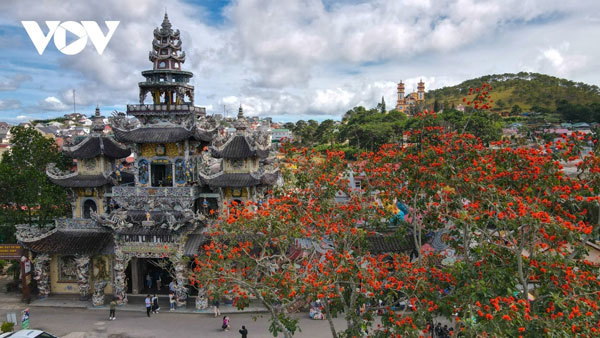 Da Bao Tower can be found in front of the sanctum, with the seven-tiered-27-metre-tall-tower made from thousands of pieces of broken bowls, with a bell and drum found on the two sides of the structure.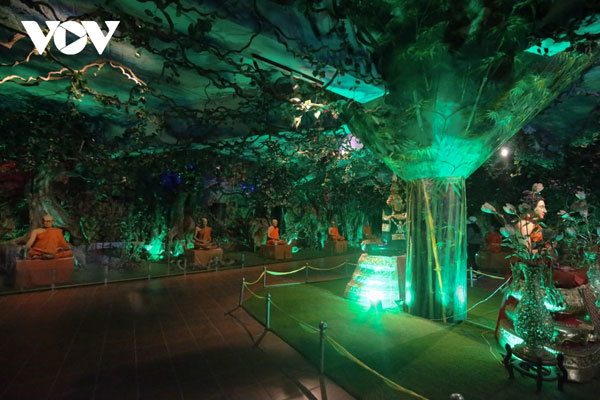 A view of the inside of the pagoda.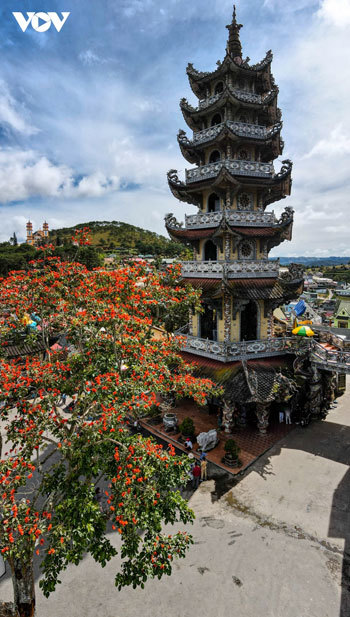 A 36m-high tower featuring seven layers is situated in front of the garden. The building is the highest pagoda tower in Da Lat and is a place of worship for Buddhists, whilst also serving as a museum.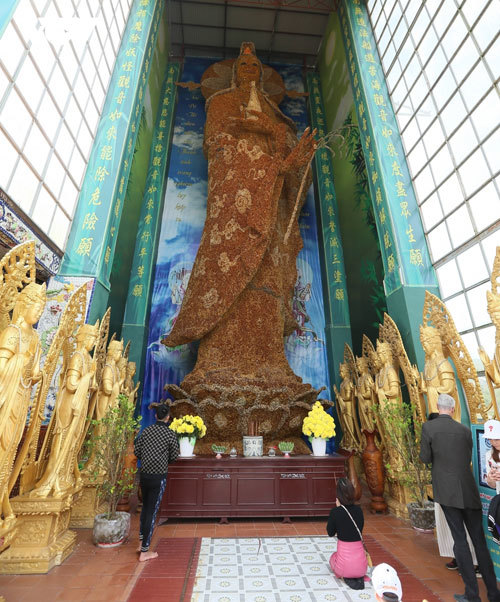 The 17-metre-high strawflower-made Goddess of Mercy statue sat on the seven-storey bell tower of Linh Phuoc Pagoda is mounted from 650,000 strawflowers, a feat that was recognised as a world record by the World Record Union in 2017.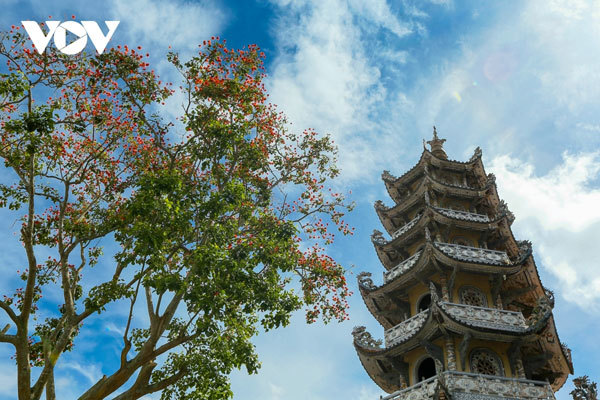 The unique architectural style of the pagoda leaves visitors in awe of the site.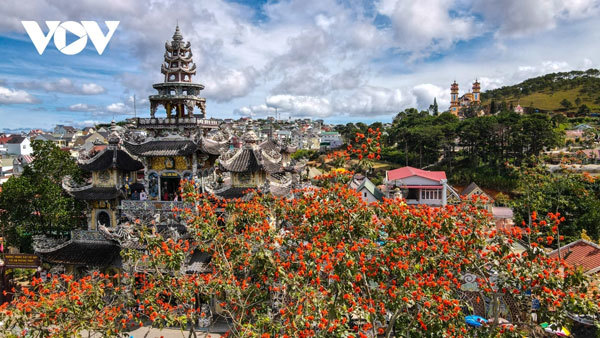 A look at the pagoda from above.
VOV

Linh Phuoc pagoda, located at 120 Tu Phuoc, Ward 11 in the resort city of Da Lat, is known as the pagoda of Vietnamese records.

Around eight kilometers from the heart of Dalat City in Lam Dong Province, Linh Phuoc Pagoda was built in 1949.