Banh mi (Vietnamese bread/Vietnamese sandwich) is among the most popular dishes in HCM City. Here are some of the most famous banh my shops in Vietnam's biggest city.
Huynh Hoa Bread
Considered the most expensive banh my in Saigon at up to nearly 60,000 VND/loaf (nearly $3), but for many years, Huynh Hoa bread is still a favorite. Diners are willing to wait in long lines to be able to hold a bread topped with layer upon layer of sausages and hams as well as pork floss and the obligatory pickles, cucumber and coriander.
This bread shop is praised by many foreign bloggers. Many diners assert that Huynh Hoa bread is worth the money: the stuffing is very delicious and a loaf of bread is enough for two people.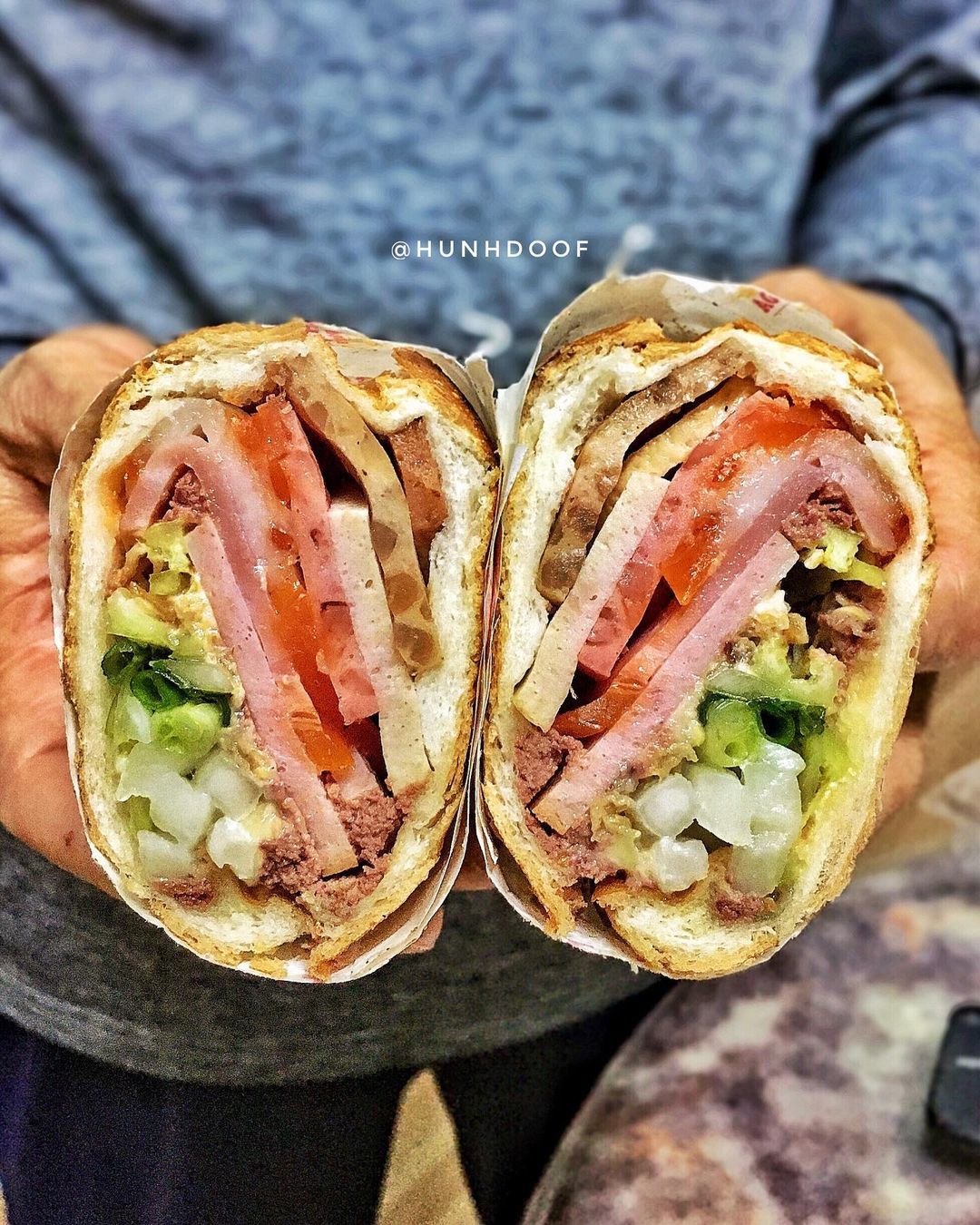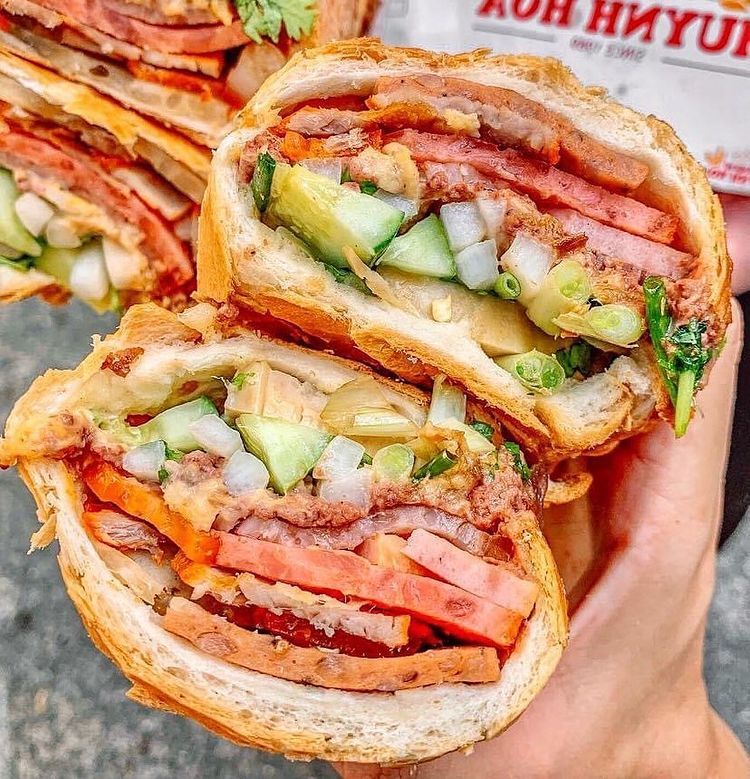 Nguyen Sinh Bread
Nguyen Sinh restaurant sold bread with ham (the Hanoians used to call it "Western rice") to the middle class or civil servants who worked for the French beginning in 1942 in Hanoi. Nguyen Sinh Bread Shop in Saigon opened in 1982. According to diners, Nguyen Sinh bread is somewhat more "luxurious" than other bread shops.
The restaurant will serve customers a plate of ham including seven different types: liver paté, sausage, boneless pork leg, bacon ... served with pickled cucumber, beet, carrot and imported butter.
The most impressive part is the pork liver or chicken liver pâté with a distinctive flavor. The restaurant owner revealed that the pâté is spiced with cinnamon powder (not basil as usual) at a very low level, just enough for this dish not to be too strong in flavor but to evoke a seductive aroma. Bacon or sausage also have a characteristic delicious taste.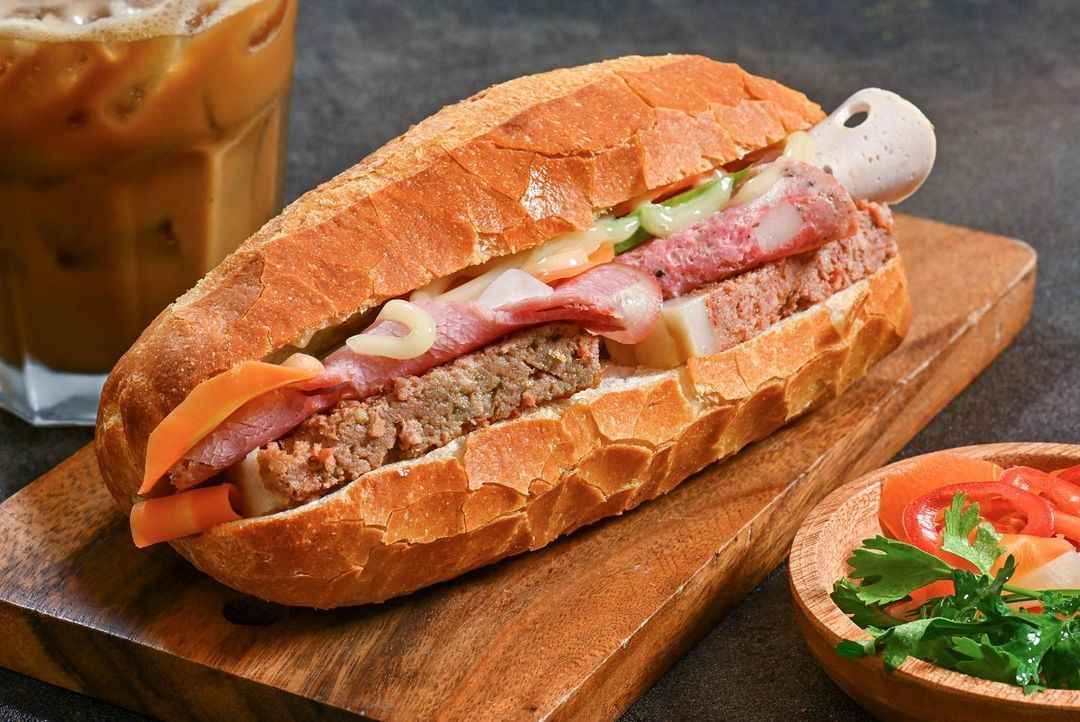 Bay Ho Bread
Bay Ho bread has been a familiar street food for generations of Saigonese. The 80-year-old bread stall in Huynh Khuong Ninh Street, District 1 attracts customers with delicious homemade pate. Previously, the shop only opened in the afternoon. In recent years, it has opened in the morning to meet the needs of customers.
According to the shop owner, the meat, pork pie, and pate are all processed according to the family's recipe to have its own flavor. The pate is both steamed and grilled, so it gives a characteristic rich taste that is in harmony with the loaf filling. The ingredients are prepared close to opening time so that the bread is the most delicious and fresh.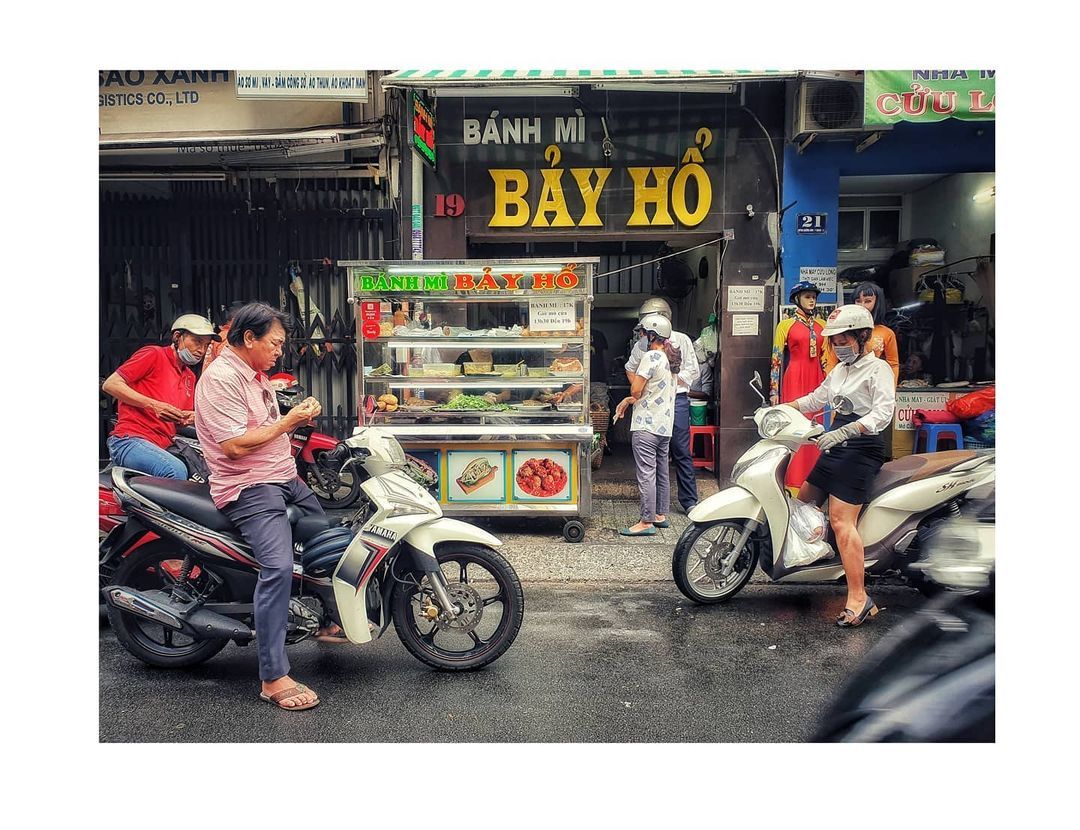 Phá lấu bread shop of four generations
Appearing in the 1950s on Nguyen Huynh Duc Street (Gia Dinh Province), now Huynh Van Banh Street of Phu Nhuan District, Mrs. Huong's bread stall has always been busy from early morning to late night.
The bread filling is unique as it is phá lấu.
Phá lấu is made from pork meat and offal that is braised in a spiced stock of five-spice powder (with curry powder sometimes added). Small wooden sticks are used to pick up the meat, which is then dipped in pepper, lime/kumquat and chili fish sauce and served with bánh mi.
At this shop, bread is topped with pork thigh meat sliced thinly, added with liver pate, butter, soy sauce, chili salt and other ingredients. Pate and pickles are also made by the shop employees.
Hoa Ma Bread
Hoa Ma Bread shop was founded in 1958 at 511 Phan Dinh Phung (now Nguyen Dinh Chieu, District 3). Two years later, the shop moved to Cao Thang and has "settled down" there since then. The shop's name is named after a village in Hanoi.
This bread shop is always packed with customers in the morning. The specialty of the restaurant is pan bread. Inside the pan are all kinds of ingredients such as omelets, ham, sausages, fish cakes, pork pie... All are fried hot with a little onion and served with bread.
If you don't like omelets, you can order a portion of mixed ham, sprinkled with a little pepper, soy sauce, and chili sauce.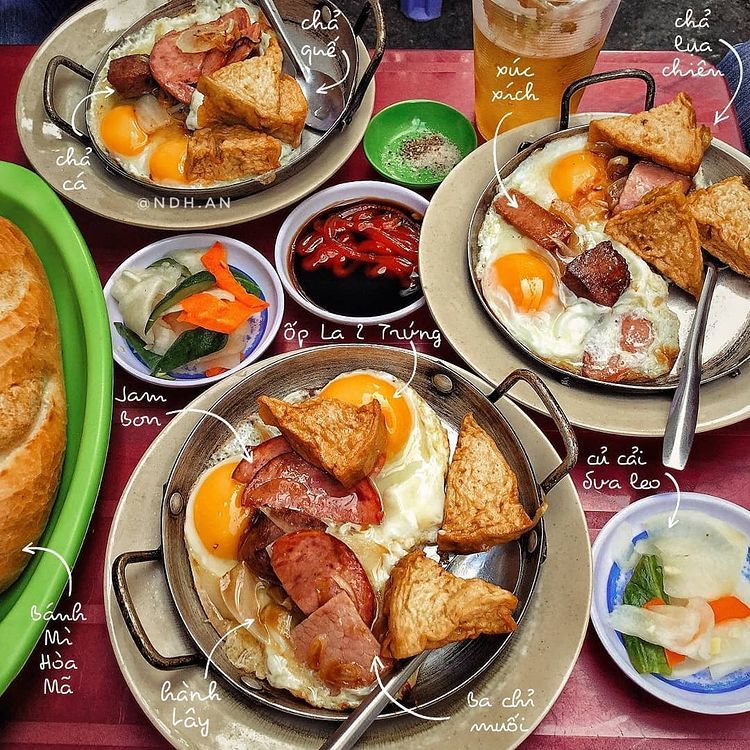 Trang Vu

Here's a sandwich like no other. Instead of bread, tofu is used to create the snack. This relatively new dish is taking HCM City by storm. And with a wide choice of fillings it's a must try for anyone looking for a tasty treat.