Various cultural activities will be organised at Dong Van Town's Stadium in the northern province of Ha Giang between November 15 and 16 as part of the 5th buckwheat flower festival.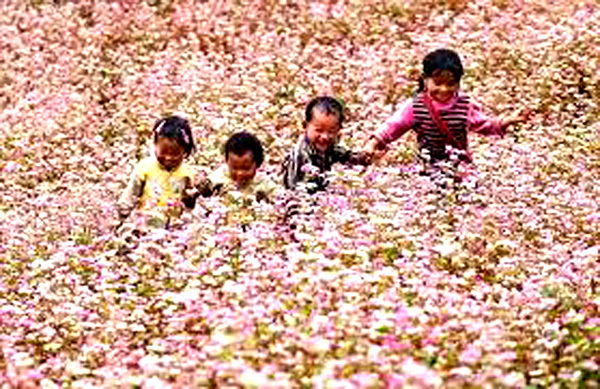 Local children play in a field of buckwheat flower. File Photos

Themed "Pink color on karst plateau", the event this year will not only highlight local buckwheat flowers, which come into full bloom these days, but also highlight local tourism products.
On the night of November 15, a traditional music show titled 'Lighting up the Plateau' will be organised at Khau Vai traditional market in Meo Vac District.

The official opening ceremony for the festival will be held at 8pm, November 16, at Dong Van Town Stadium, which will combine music, arts and tourism products.
Tourists will experience how to make buckwheat cakes with local farmers and make mochi cakes using local buckwheat flour with Japanese artisans.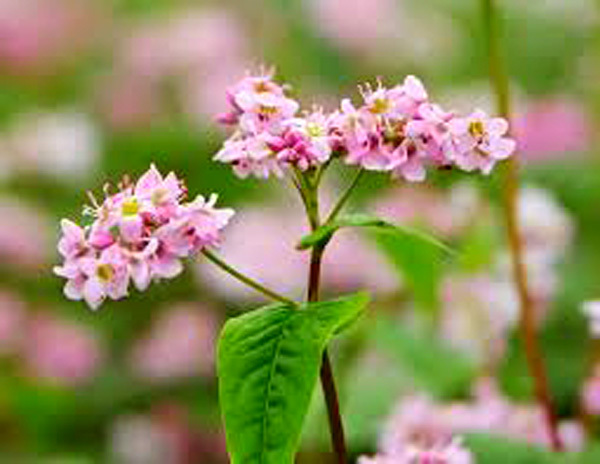 A close-up of a buckwheat flower.
The first ever contest for local tour guides will take place together with an exhibition of art objects. Folk music and games are also available at the site.
The organisers have opened a hotline at 19001046 to offer advice to tourists, together with a fanpage: https://www.facebook.com/checkinhagiangofficial.
The channels will provide tourists with useful information.
Local authorities want not only to advertise Ha Giang tourism through the event but also call for investors in local tourism.
The event will last till the end of December 2019, which coincides with the buckwheat flower season.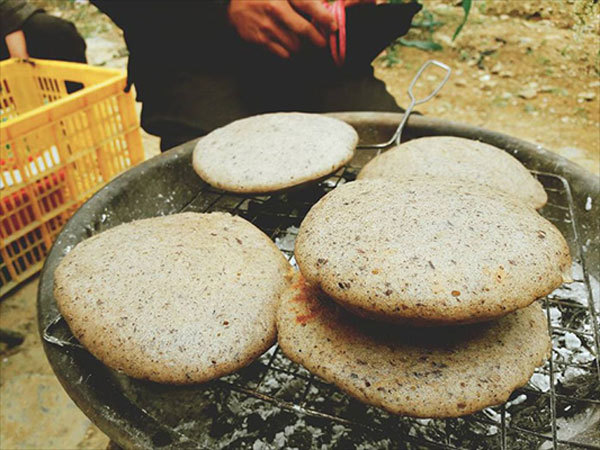 Pancakes made of buckwheat flour. Photo thethaovanhoa.vn
Dong Van karst plateau in Ha Giang Province is a dry place with scarce water and soil. Locals have planted buckwheat as a source of food. The plant can be eaten as a kind of vegetable while its seeds can be ground for flour to make soup and cakes.

The festival is held annually in the middle of November in the centre of Dong Van District, when immense field of buckwheat flower comes into full bloom in Pho Cao, Pho Bang, Sa Phin, Lung Tao, and Lung Cu of Dong Van District; and Ta Lung, Sung Tra, Meo Vac, Pa Vi towns of Meo Vac District.

Dong Van Karst Plateau UNESCO Global Geopark is located in the northeastern province of Ha Giang. Its landscape is spectacular and unique with high mountains and deep canyons.  

Since 2015, the northern mountainous province of Ha Giang has witnessed an annual rise of 10 percent in the number of tourists.
VNS