Boasting untouched natural landscapes, Ninh Binh Province is a renowned destination in northern Vietnam. It welcomes a large number of tourist arrivals all year round, especially during Tet (Lunar new year) holiday.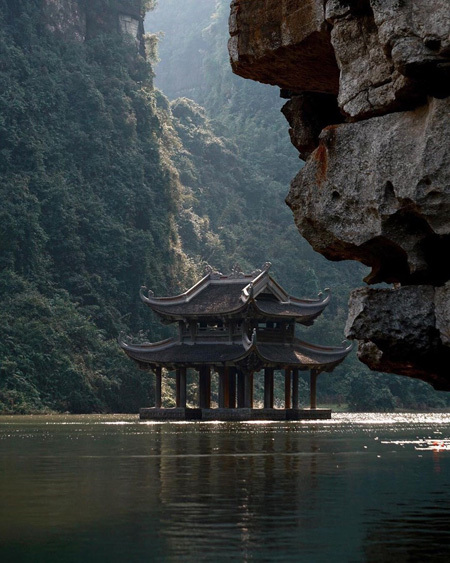 Trang An Scenic Landscape Comple, which was recognised as a mixed cultural and natural heritage by UNESCO thanks to its outstanding natural and cultural values, is among favourite tourist destinations during Tet (Lunar New Year) holiday. (Photo: Vietnam+)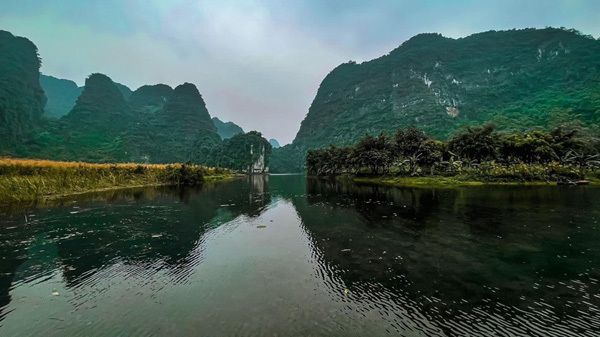 Trang An Scenic Landscape Complex is located amid an intricate system of limestone karsts and historical relic sites dating back to the 10th to 11th centuries as Hoa Lu (now Ninh Binh Province) was Vietnam's capital. (Photo: Vietnam+)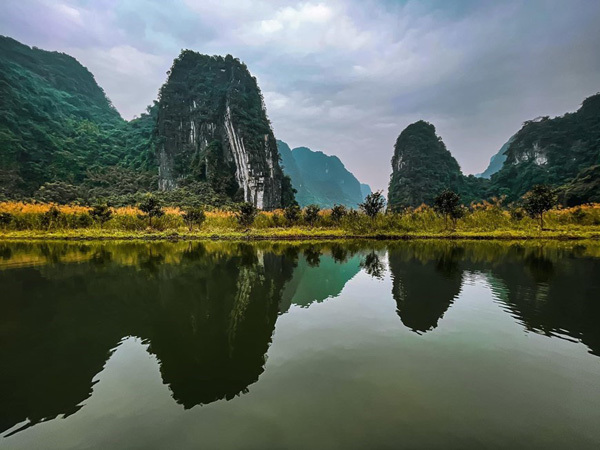 Visitors to Ninh Binh Province can visit relic sites dating back to the Le dynasty (980 to 1009), including Trinh Temple, Suoi Tien Temple, among others. (Photo: Vietnam+)
Mua Cave is dubbed as 'Vietnam's Great Wall'. With mossy walls, ancient towers and huge cactus garden, the destination is a famous check-in venue for instagrammers. (Photo: Vietnam+)
Mua Cave is in its greatest beauty in winter and spring as it looks so tranquil during these times. (Photo: Vietnam+)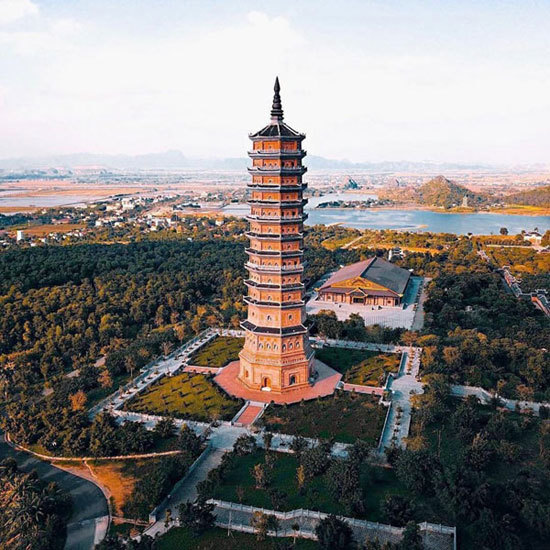 Bai Dinh Pagoda is among the most renowned spiritual destinations in Ninh Binh Province. It is located inside Bai Dinh-Trang An eco-tourism site that covers several ancient relic sites dating back from Dinh dynasty (968–980) and Early Le dynasty (980-1009). (Photo: Vietnam+)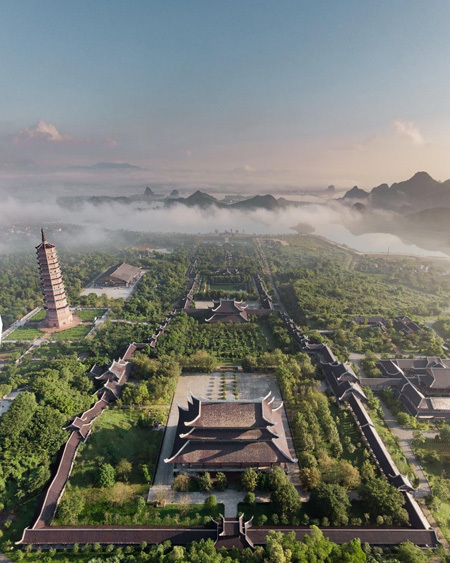 Located 95km from Hanoi, Bai Dinh spiritual complex is the biggest pagoda in Southeast Asia. It stretches on an area of nearly 540 hectares, covering both the ancient and newly-build pagodas. (Photo: Vietnam+)
VNP/VNA
Ninh Binh has emerged as an attractive tourist destination in recent years and made headlines for several times thanks to its majestic landscapes and relic sites.

Ninh Binh province in Vietnam's north is the perfect spot for a one-day getaway out of Hà Nội, with various tourist landmarks all within striking distance of the capital city and just waiting to be discovered.