Located in Ho Thau Commune of Hoang Su Phi District in Ha Giang Province, the scenic Chieu Lau Thi peak is part of the Tay Con Linh mountain range which is renowned for being the second highest in Ha Giang, standing at a height of 2,402 metres.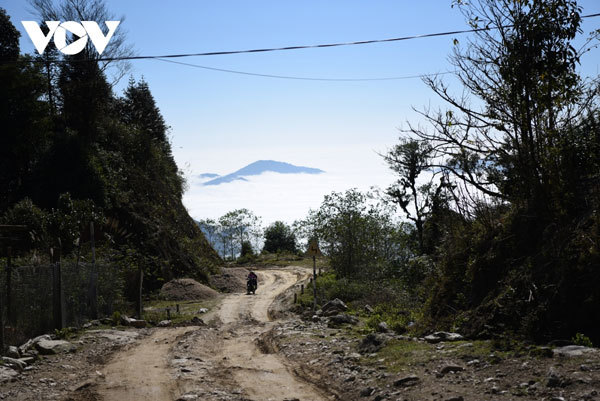 The road leading towards the Tay Con Linh mountain range is both slippery and dangerous.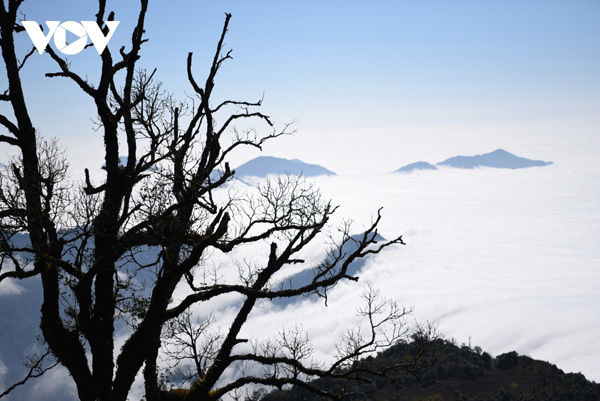 The scenery on both sides of the road typically fascinates newcomers, many of whom enjoy the sight of vast white clouds and tall trees.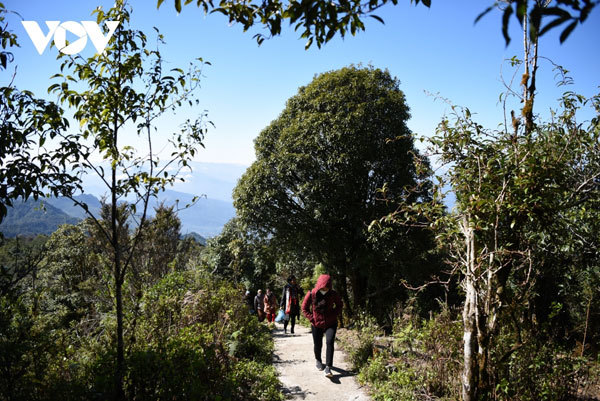 According to local people from the Dao ethnic group, Chieu Lau Thi represents a ladder leading to the sky.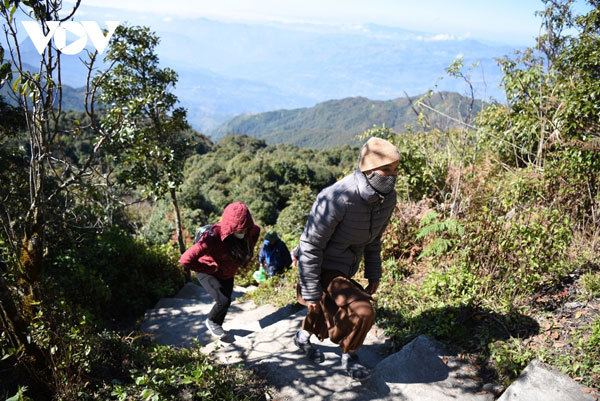 Standing at a height of 2,402 metres above sea level, conquering Chieu Lau Thi peak represents a difficult challenge for tourists.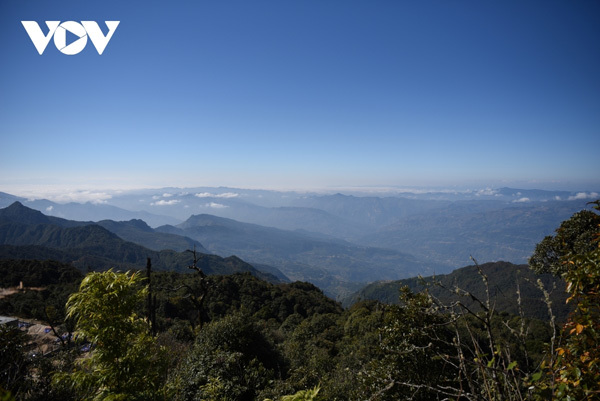 Once at the peak, visitors can enjoy a range of breathtaking scenery from above.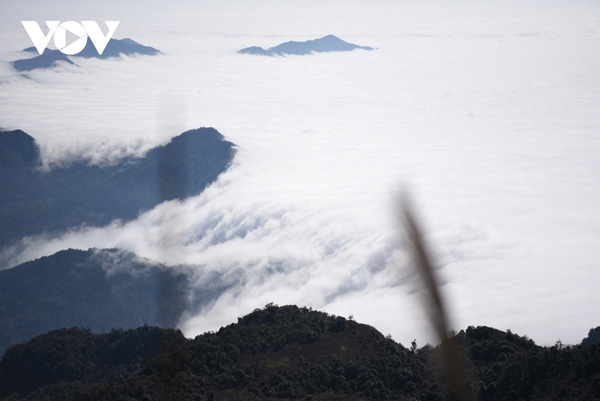 Below, clouds can be seen drifting around Chieu Lau Thi peak.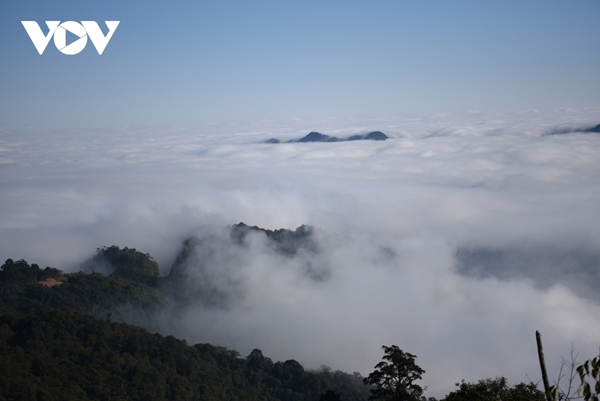 The peak serves as an ideal place for cloud hunters to snap awesome photographs.
VOV

Tay Con Linh is a mountain range in the west of Ha Giang, spread over the districts of Hoang Su Phi and Vi Xuyen, the "domain" of Shan Tuyet Tay Con Linh tea, one of the most valuable local tea types and a treasure trove of healing properties.

The northern mountainous province of Ha Giang is renowned for the majestic beauty of its local landscape, in particular its rugged passes and slopes which, although are quite perilous, serve to create breathtaking views for guests.