Four flights traveling from Russia to Vietnam were forced to take U-turns on the evening of March 17 after a change in Vietnamese regulations to temporarily suspend the process of issuing visas for foreign arrivals to prevent the spread of COVID-19.
Information regarding the flightpaths of each respective aircraft was confirmed by Nguyen Duc Chi, CEO of Crystal Bay, a firm that owns tour operator Anex Vietnam which charters flights from Russia.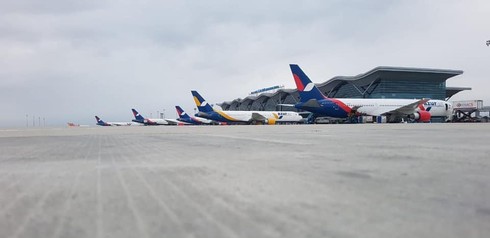 Anex Vietnam that charters flights to bring Russian travellers to Vietnam, is suffering a huge loss due to the ongoing novel coronavirus outbreak. (Photo: Anex Vietnam)
Newly implemented Vietnamese regulations state that passengers will either not be permitted to enter Vietnam, or, in the event that they do not have any medical certificates confirming they are not infected with the COVID-19, they will be put into quarantine for a period of 14 days.
Chi admitted that the global COVID-19 outbreak has begun to take its toll on the company, noting that Anex Vietnam has been forced to cancel tours involving Russian travelers who were set to visit the country over the next four months. Indeed, lost monthly revenue could rise to over US$62 million with approximately 39,000 Russian visitors affected by the cancelations.
Despite the recent downturn, the CEO expressed his belief that the tourism industry will enjoy a bounce back by mid-April due to the global climate being forecast to warm up. 
"I wish more COVID-19 test kits would be distributed to airports to reduce losses, and healthy travelers would not be placed in isolation," Chi said.
According to the Vietnam National Tourism Administration, the tourism industry is expected to suffer huge losses as a consequence of the ongoing COVID-19 epidemic. The hardest-hit market is set to be China, with the northern neighbour making up more than 30% of the total number of international guests arriving in the nation. In addition, several key tourist attractions nationwide have been forced to close in a bid to ensure the safety of visitors.
With the spread of the COVID-19 speeding up globally, the Vietnamese government has taken steps to tighten measures in an attempt to stamp out the spread of the epidemic among the wider community. As a result, the nation has decided to temporarily suspend issuing visas for foreigners entering the country for a period of 30 days, with the policy coming into force on March 18. VOV