Located in Binh Thuan province, Phu Quy island lures visitors for its pristine beauty, and panoramic landscapes, particularly the stunning views of the sunrise that guests to the island are able to enjoy.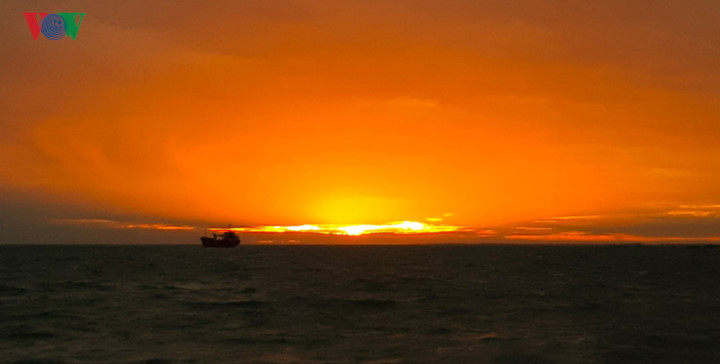 A scenic view of the sunrising over the island.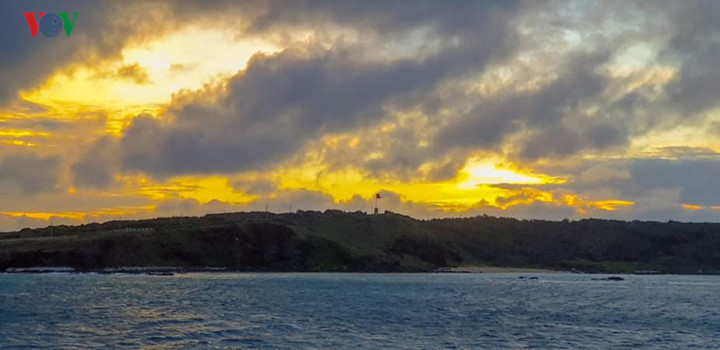 Phu Quy island's flag tower can be seen on the horizon.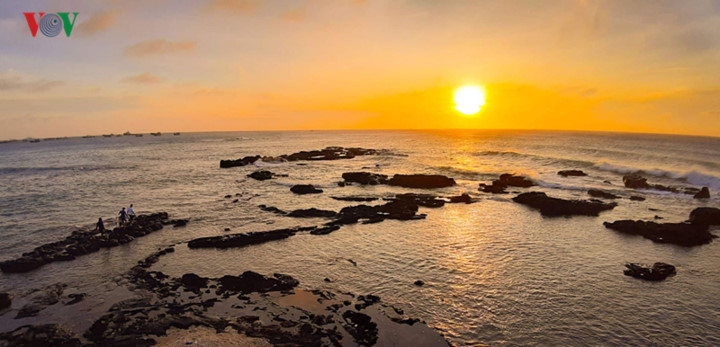 In total, the island of Phu Quy is made up of ten separate islets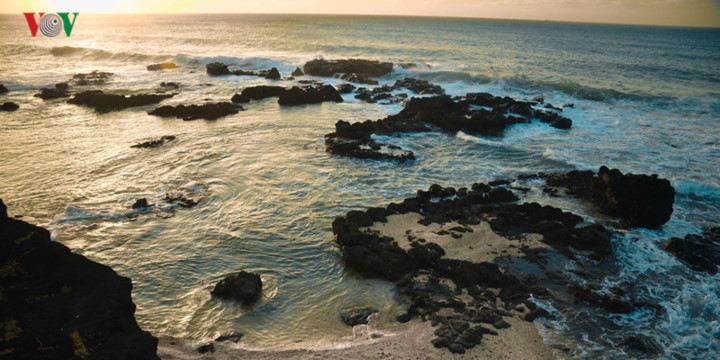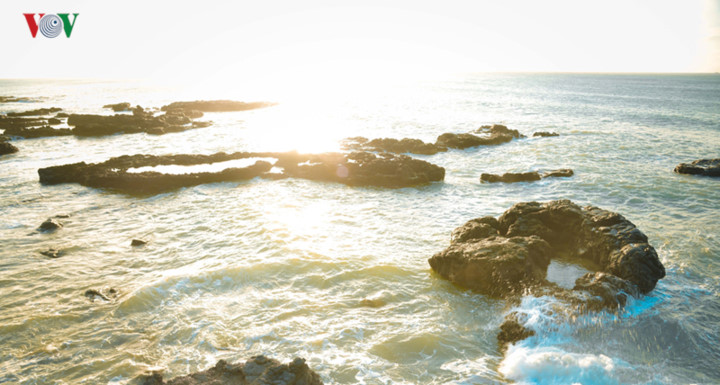 Visitors are able to enjoy tranquility, crystal-clear water, and clean air in the island's Trieu Duong bay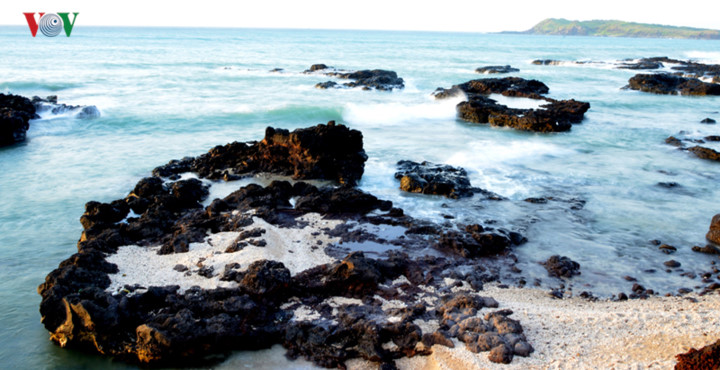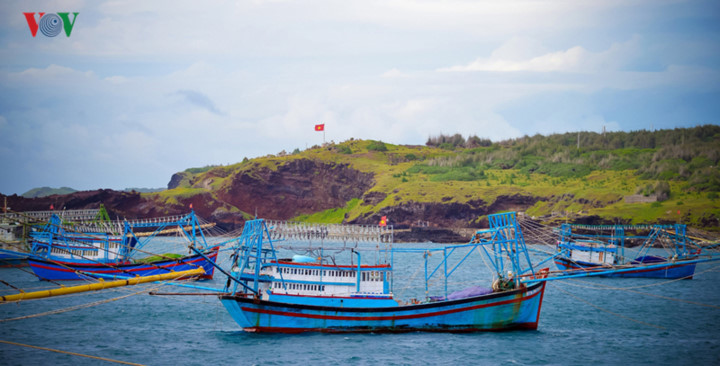 The busiest time in the port of Phu Quy is during the early morning when fishing boats return to the wharf after fishing throughout the night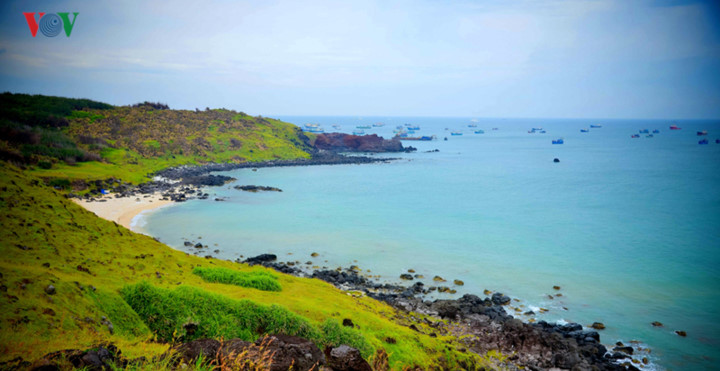 A panoramic view from Cao Cat mountain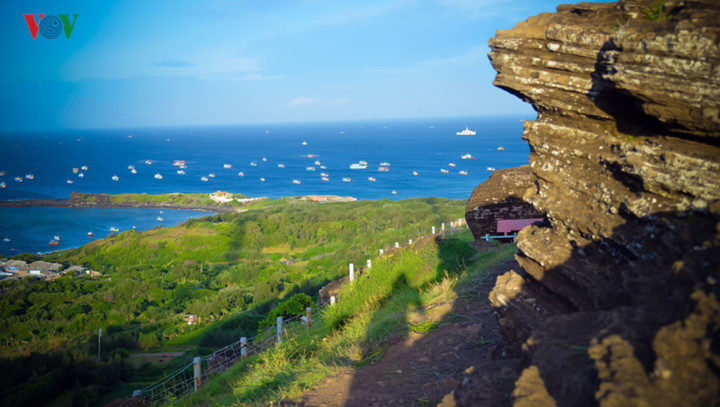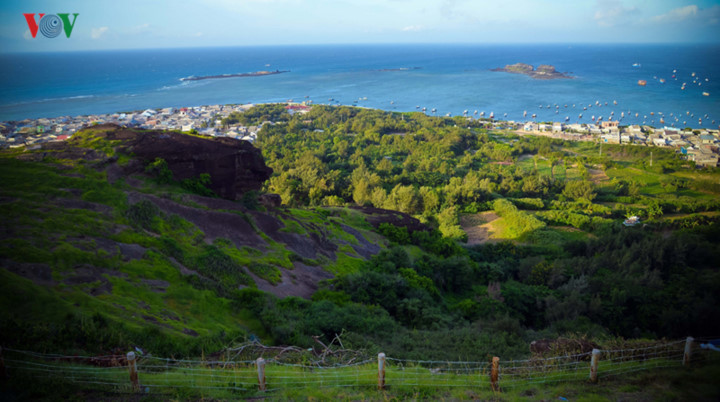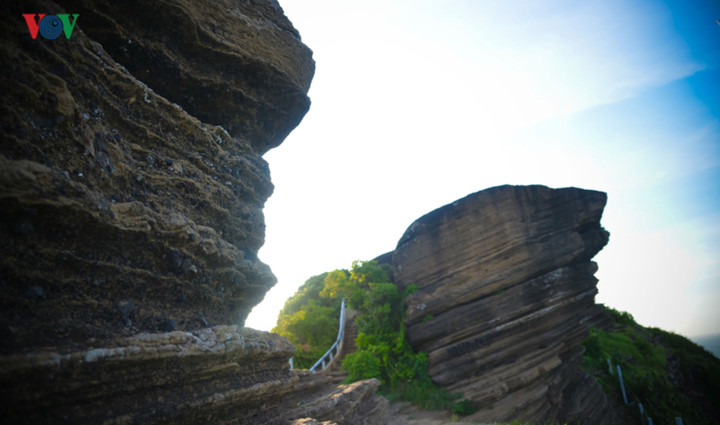 Visitors are able to immerse themselves within nature, clean water, and meet with friendly local residents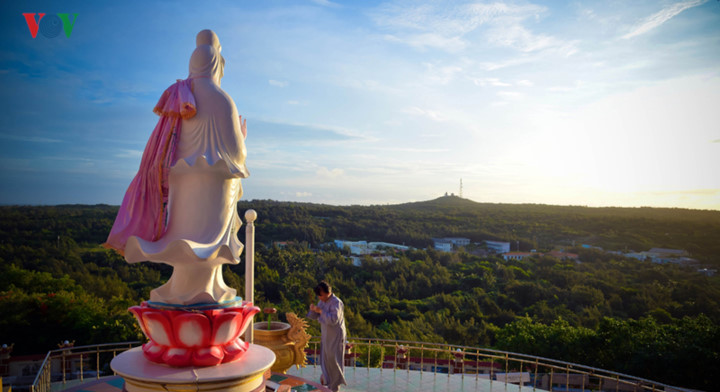 A giant Buddhist statue is located at the peak of Cao Cat mountain.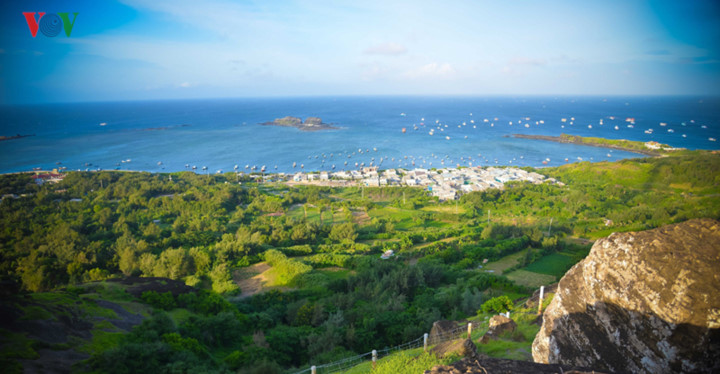 VOV