Visitors to Pleiku City in the Central Highlands province of Gia Lai will often hear about the popular dish bún mắm cua (rice vermicelli soup with crab sauce), but many do not dare to try it because of the pungent odour.
However, those who do are addicted by the taste and keep coming back for more.
Bún mắm cua in the Central Highlands Province of Gia Lai. — Photo baogialai.com.vn

The main ingredient is obviously rice field crab. Several kilos of crabs are washed and crushed after their shells are removed. This is then strained in water and fermented for 24 hours.
The water turns black and gives off a strong smell.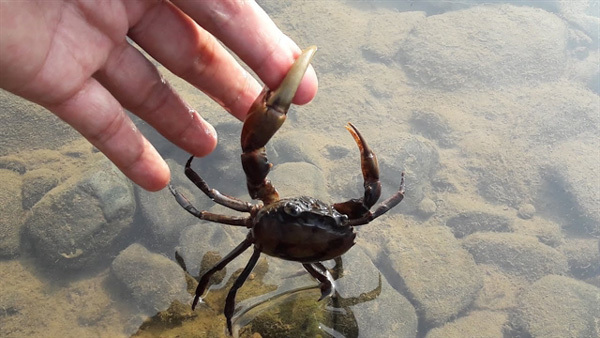 The main ingredient of bún mắm cua is ricefield crabs. — Photo eva.vn

To make the dish more attractive, cooks slice fresh or dried bamboo shoots and add them to a pot of boiling crab on a low fire.
According to Chau Thi Chi, the owner of Quán Chi on Phung Hung Street, to make the dish, people must use live crabs from Gia Lai, because they're the best around.
Chi said bún mắm cua has been popular in Gia Lai for a long time, thanks to the abundance of freshwater crabs.
In the old days, people didn't have much to eat, so they caught crabs to grind and cook in brine to preserve them before chowing down with a bowl of noodles.
A bowl of bún mắm cua includes vermicelli, bamboo shoots, deep-fried pork skin, fried onions and crushed peanuts, topped with crab.
The dish changes in each area. People can add a duck egg or meat, but it is still served with fish sauce and spicy chilli peppers to enhance the flavour.
Diners can also enjoy bún mắm cua with spring rolls and fresh vegetables.
Locals often eat two or even three bowls to satisfy their cravings.
"I often eat several bowls of bún mắm cua when I visit this stall. Yesterday I ate here and today I'm eating here again," said Tran Thi Thanh, who was born in Pleiku but lives in Da Nang.
"Many people say the dish has a strong smell but I'm used to it and love how tasty it is," Thanh added.
Nguyen Van Thanh, a visitor to Pleiku, said: "I found the dish to satisfy my curiosity. My friends said bún mắm cua was a must-try specialty, and although it might sound horrible, just trying it once would get me hooked, so I had to try. I only intended to try it once but then I changed my mind," said Thanh.
"I've tried to find it in Hanoi, and now I am a bún mắm cua addict," Thanh said with a smile.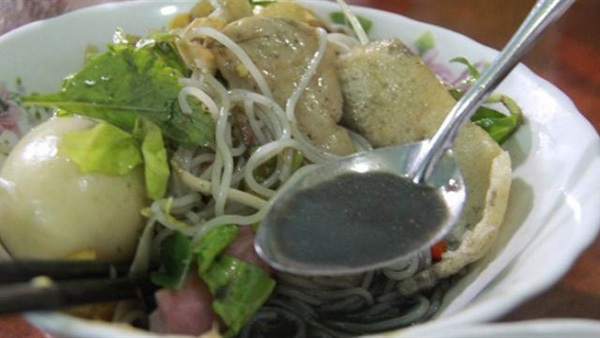 Bún mắm cua has been around for a long time in Gia Lai, where there are many freshwater crabs. — Photo eva.vn

At famous food stalls like Quán Chi, the owner must use around 20kg of fresh crabs to serve customers every day.
Chi, 52, opened the stall in 1998 in the mountainous city.
"I started off as a street vendor, but then I found a comfortable space for customers to enjoy," said Chi.
Bún mắm cua is a rare speciality of Pleiku and the Central Highlands.
If you are brave to overcome your fears, this dish will leave you with a memorable experience. VNS
By Lam Giang

Tra Vinh is famous far and wide for a specialty locally known as bún nước lèo (noodle soup with sauce made from different fish) which was invented by the Khmer ethnic group.

This noodle soup is filled with the great taste of crabs and it's a super winter warmer! Comfort food at its finest. You'll want to get your claws into it ASAP.